Something to chew on: New Zealand man sets up 'stick library' for dogs Guardian
The False Promise of Natural Gas NEJM
Warren Buffett's power company takes flak for coal plant closures FT
Air Keeps Pumping Into the U.S. Valuation Balloon John Authers, Bloomberg
Crypto scam offers modern twist on classic pyramid fraud FT
After the Fall LRB. From 2018, still germane.
Judge OKs $13.5 billion PG&E settlement with fire victims' lawyers San Francisco Chronicle
Brexit
French strikers angry about pension reform cut power to homes, companies Reuters. Those "companies" including the Bank of France.
India
Explainer: What does passage of India's controversial citizenship bill mean? Dhaka Tribune

CAA Protests Live: Protesters Detained Across Country, Mobile Services Suspended in Delhi The Wire. In New Delhi, authorities also imposed a ban on meetings of more than four people in some of its Muslim-dominated districts.

Citizenship Amendment Act: India top court to hear petitions in January BBC
Small border crossings can have big dimensions Nikkei Asian Review
Dispute continues over military exemption for K-pop stars Jakarta Post
China?
Can Japan persuade Southeast Asia not to break the rules-based order as China dangles cash? South China Morning Post
Syraqistan
If France Wants The Middle East, Let Them Have It The American Conservative
Realignment and Legitimacy
A Global Anarchy Revival Could Outdo the 1960s Bloomberg

The Impending Ruling Class Mental Breakdown and Riot Black Agenda Report. You ain't seen nuthin yet.
How Climate Change Primed Chileans for an Uprising Bloomberg
Working Past 70: Chileans Struggle to Get By on Meager Pensions Latin American Herald Tribune (Timotheus).
After the Argentina debacle, the IMF endorses weakening capital controls in Ecuador Open Democracy
What 'The New York Times' Got Wrong on Bolivia The Nation
U.N. Peacekeepers in Haiti Said to Have Fathered Hundreds of Children NYT
Impeachment
The moment of triumph:

Here's a look at tomorrow's @nytimes and @washingtonpost front pages. pic.twitter.com/dqdIl8KsfB

— 11th Hour (@11thHour) December 19, 2019

Pelosi threatens to delay Senate impeachment trial Politico. Lordy. Galaxy brain take: Don't let Mitch McConnell conduct a Potemkin impeachment trial Lawrence Tribe, WaPo.

Tulsi Gabbard votes 'present' for Trump impeachment Star-Advertiser. Both articles.

Five Questions Still Remaining After the Release of the Horowitz Report Matt Taibbi, Rolling Stone

The Chilling Reality of Bias at the F.B.I. NYT

NSA Whistleblower: "Mueller Report based on fabricated evidence" Off-Guardian
Trump Transition
Meet the man behind the CIA gift store, the country's most secretive swag shop WaPo. Limited edition electrodes, signed and numbered by Gina Haspel. The perfect stocking stuffer for your CIA Democrat!
2020
Universal Basic Income: An Idea Whose Time Has Come The American Conservative "And even better, UBI is designed to replace every other entitlement program."
Our Famously Free Press
Afghan Papers Inadvertently Document WaPo's Role in Spreading Official Lies FAIR
Health Care
Court: Part of 'Obamacare' invalid, more review needed AP

A Way To Think Clearly About "Medicare For All" Debates Current Affairs

'How I ended up in hospital in Italy – without health insurance' The Local
Class Warfare
You Can Have Means Testing or You Can Have Democracy Jacobin

Column: Trump's labor regulators hand McDonald's a big win over its workers Los Angeles Times

Samsung chair imprisoned and 24 others found guilty in union-busting case Ars Technica. Jail time for union-busting?!
The Threat to Life as We Know It: The View from Sri Lanka Counterpunch. From the originator of Analog Forestry.
Antidote du jour (C):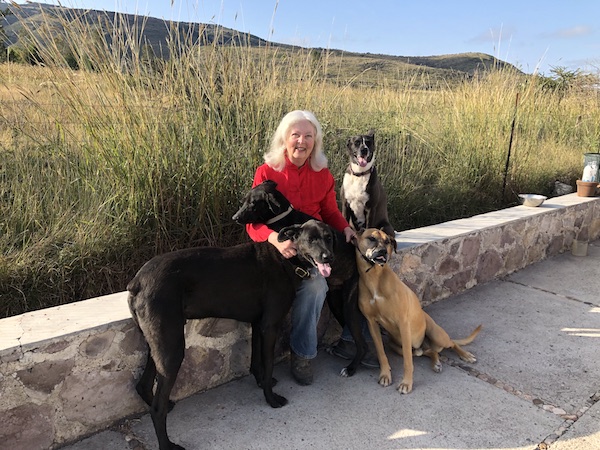 See yesterday's Links and Antidote du Jour here.