Readers, Merry Christmas! –lambert
Wildfires cause turmoil in CA property insurance market AP (KW).
Adam Neumann's $1.6bn WeWork exit package could get sweeter FT
Column: How did God make it into millions of consumer contracts? Los Angeles Times
Xmas Watch
Seasons greetings from the organs of state security:

Santa, his reindeer and all of the presents have been cleared by CBP for entry into the United States! @NoradSanta pic.twitter.com/D28Xd8dAcg

— CBP (@CBP) December 25, 2019

How Jimmy Stewart's war service affected 'It's a Wonderful Life' Chicago Tribune

How stores choose which songs to play CNN

The Secrets of New York City Ballet's Pointe Shoe Room Dance Spirit. For Nutcracker fans.
Brexit
Scuffles break out as protesters occupy Paris's Gare de Lyon station CBC
French strikers oppose "Christmas truce" called by Macron and trade unions WSWS. Miserably inadequate coverage from our mainstream media not only of the gilets jaunes but of the ongoing General Strike, bordering on outright censorship.
In 2019, protesters took to the streets around the world to demand change NBC
Syraqistan
Canada Follows US Lead By Ignoring OPCW Scandal Antiwar.com
Snipers in the Kitchen New Left Review
The Roots of the Right-Wing Coup in Bolivia. Dissent
Venezuela, Argentina should follow Ecuador and base their economies on the U.S. dollar Miami Herald
The Koreas
Trump: US ready to deal with any North Korea 'Christmas gift' Al Jazeera

A Low-Intensity War Is Underway in Northeast Asia The Nation
China?
Mong Kok, Tsim Sha Tsui MTR stations close as Hong Kong marks Christmas Eve with return to tear gas on streets and protest chaos in malls South China Morning Post

In Hong Kong crackdown, police repeatedly broke their own rules — and faced no consequences WaPo. "The Post reviewed a full version of the Hong Kong Police Force's internal use-of-force guidelines, the Force Procedures Manual, verified by two police officers and two lawyers." Real reporting, despite the horrid mobile-friendly format.

How China's Communist Party Quietly Built a Real Estate Empire in Hong Kong Bloomberg
The Smithsonian's Newest Executive Probably Can't Talk About Her Previous Job Experience (Because She Led the CIA) Artnet
The Guardian forced to clarify misleading article on Assange and Russia The Prism
Impeachment
GOP Lawmaker Plotted Insurrections to Establish Christian State New York Magazine (Re Silc). Matt Shea, a real piece of work.
2020
Health Care
People hate shopping for health insurance Axios. What, even the "smart shoppers"?

Buttigieg health plan hinges on 'supercharged' version of unpopular Obamacare mandate WaPo

Our Current Healthcare System Is a Bad Jobs Guarantee Mike the Mad Biologist
Boeing
Boeing documents sent to House committee called 'very disturbing' Seattle Times

Boeing Can't Fly Its 737 Max, but It's Ready to Sell Its Safety NYT
Big Brother Is Watching You Watch
Colleges are turning students' phones into surveillance machines, tracking the locations of hundreds of thousands WaPo
The Groves of Academe
How classroom technology is holding students back MIT Technology Review

My Semester With the Snowflakes Medium.
Guillotine Watch
Crush A Car With a Tank! Battlefield Vegas. Best part: "This tank was once in service in the British Army as a Chieftain Mk8 but thanks to Hollywood, this beast was transformed into a replica of the M1A1 Abrams that is in use by the United States military and some of her allies."
Class Warfare
Jet Age Capitalism Redux The Baffler

The Fight Over the 1619 Project Is Not About the Facts The Atlantic. Maybe.

Baking in the Cooperation (podcasts) Grass Roots Economic Organizing
How Chinese Food Fueled the Rise of California Punk Topic Magazine
Thinking in Space: The Role of Geography in National Security Decision-Making Texas National Security Review
Antidote du jour (via):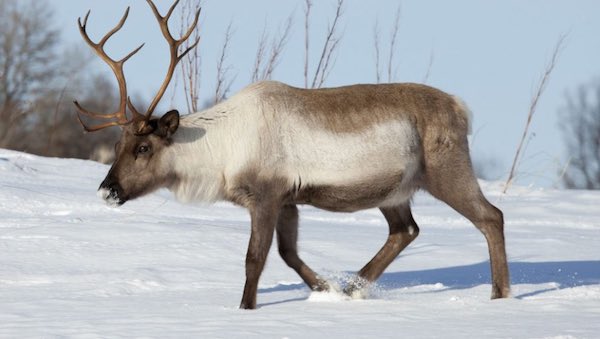 See yesterday's Links and Antidote du Jour here.