A Tiny Leak Led to a Massive, Unexpected Collapse at Kilauea Volcano Live Science
How a volcanic eruption helped create modern Scotland Nature
Australia fires: blazes 'too big to put out' as 140 bushfires rage in NSW and Queensland Guardian
The dark side of the Nordic model Al Jazeera
TED wants to become the global hub for the climate change crisis Quartz. No.
German industry hit by biggest downturn since 2009 FT (TP).
Syraqistan
Iran frees Chinese-American scholar for US-held Iranian scientist Al Jazeera

How Iran Got North Korean Subs The National Interest (Re Silc).
Brexit
Patient data from GP surgeries sold to US companies Guardian. Hell yeah. How else can we market to them when the NHS is privatized?
China?
Hong Kongers mark half year protest anniversary with huge rally Agence France Presse

Hong Kong Protests photo thread (1). Not a dinner party:

Aftermath of the PolyU seige. Pictures taken in evening of 28th and early hours of the 29th.
This post image credit to: @Michael_Yon pic.twitter.com/O0WCa6rGVU

— Razven (@RazvenHK) December 3, 2019

Hong Kong Protests photo thread (2). Frontliners:

法籍攝影師Rémy Soubanère在香港記錄抗爭運動中嘅相片,睇完好似發咗場夢咁。https://t.co/p1XZEgAfGC pic.twitter.com/8vejeXpm1I

— carmen (@somtimesithink) December 8, 2019

But remember the quote: "Amateurs talk about tactics, but professionals study logistics." The frontliners would have withered without organic, logistical support from the majority of Hong Kongers.

* * *

China has its own Hong Kong protest game that lets you beat up activists Abacus

World Bank says lending to China to drop Deutsche Welle
With People in the Streets Worldwide, Media Focus Uniquely on Hong Kong FAIR
Violence Is Sometimes the Answer Foreign Policy
New Cold War
Bolivian elections. Thread:
THREAD: @OAS_official released its final audit of the Bolivian elections. In the 35 days since it released a preliminary report: Evo Morales was ousted in a coup; an opposition Senator swore herself in as president; 30+ have been killed, most by state security forces.

— Jake Johnston (@JakobJohnston) December 6, 2019
Bolivia seeking Israel's help to combat country's left-wing 'terrorism' i24
Chile anthem against sexual violence goes viral Jakarta Post
The Failed Attempt At Regime Change In Venezuela The American Conservative
Impeachment
Constitional Grounds for Presidential Impeachment Report by the Majority Staff of the House Committee on the Judiciary. (Linking to the embed at LawFare because it's searchable, unlike the PDF from the House, which is images only). From page 23:

To the Framers, it was dangerous for officials to exceed their constitutional power, or to transgress legal limits, but it was equally dangerous (perhaps more so) for officials to conceal corrupt or illegitimate objectives behind superficially valid acts. Again, President Nixon's case is instructive. After individuals associated with his campaign committee committed crimes to promote his reelection, he used the full powers of his office as part of a scheme to obstruct justice. Among many other wrongful acts, President Nixon dangled pardons to influence key witnesses, told a senior aide to have the CIA stop an FBI investigation into Watergate, meddled with Justice Department immunity decisions, and conveyed secret law enforcement information to suspects. Even if some of this conduct was formally within the scope of President Nixon's authority as head of the Executive Branch, it was undertaken with .

And from page 25:

A majority of the House finally determined that President Johnson posed a clear and present danger to the Nation if allowed to remain in office. Rather than directly target President Johnson's faithless execution of the laws, and his in wielding power, the House resorted to charges based on the Tenure of Office Act. But in reality, 'the shaky claims prosecuted by [the House] obscured a far more compelling basis for removal: that Johnson's virulent use of executive power to sabotage Reconstruction posed a mortal threat to the nation—and to civil and political rights—as reconstituted after the Civil War … [T]he country was in the throes of a second founding. Yet Johnson abused the powers of his office and violated the Constitution to preserve institutions and practices that had nearly killed the Union. He could not be allowed to salt the earth as the Republic made itself anew.' Viewed from that perspective, .

Interesting theory of the Johnson impeachment.

Not hearing anything coherent here, and the Iraq WMD material is quite damning:

House Speaker Nancy Pelosi: Former Pres. Bill Clinton was impeached "for being stupid." #PelosiTownHall https://t.co/F4LwDf7emf pic.twitter.com/jVu5yxZ5GY

— CNN (@CNN) December 6, 2019
2016 Post Mortem
Why are these people laughing?

Wow. Howard Stern and Hillary Clinton mocking Bernie for offering free college: "Chocolate milk for everybody!" pic.twitter.com/ScTosMv4KE

— Ibrahim (@ibrahimpols) December 6, 2019

But: "What is so infuriating about this is that, until relatively recently, free tuition was the norm at a number of leading public colleges and universities. The University of California first charged tuition in the mid 1980s; CUNY in 1976. Many others charged nominal tuition."

Indictment Details How Emirates Sought Influence in 2016 Campaign NYT
Trump Transition
New lawsuit challenges Trump administration policy to collect foreigners' social media accounts WaPo
2020
My Time at McKinsey Pete Buttigieg, Medium
Obama Legacy
Obamas buy Martha's Vineyard estate from Celtics owner Wycliffe Grousbeck New York Post. And not Oak Bluffs!
Health Care
1 big thing: The coming health care collision Axios. C'mon, man:
Boeing 737 MAX
Boeing faces $3.9M fine for installing faulty parts on 737 planes The Hill
Imperial Collapse Watch
Jeff Bezos warns US military it risks losing tech supremacy FT. Bezos figures out where the real money is.

The Privatization of US Indo-Pacific Vision FX Street

Navy Boss Hints At A Very Different Looking Future Fleet Of Naval Combat Aircraft The Drive. For the suggestion box:

Rafale M pic.twitter.com/hzJZQN7MB8

— Giant Military Cats (@giantcat9) December 6, 2019
Class Warfare
Harvesting the Blood of America's Poor: The Latest Stage of Capitalism Mint Press. "[B]lood now makes up well over 2 percent of total U.S. exports by value." Hey, why don't they just learn to code?

What 60 Minutes Missed: 44 Percent of U.S. Workers Earn $18,000 Per Year The Stranger
Leading anti-vaxxer jailed as measles death toll rises to 63 in Samoa Ars Technica (Re Silc).
Performance artist eats $120,000 banana duct-taped to wall, calls it 'delicious' NBC
Antidote du jour (via):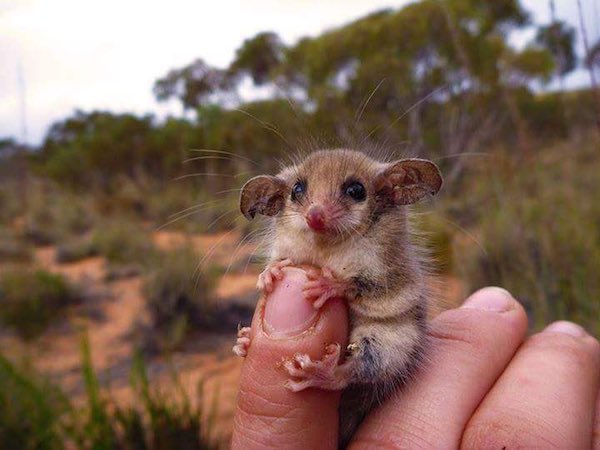 See yesterday's Links and Antidote du Jour here.