Happy Palindrome Day: 20200202. –lambert
Watch wolf puppies stun scientists by playing fetch Science
Vermont goat mayor in for a 'dog' fight at her Town Meeting Day re-election Burlington Free Press (Re Silc).
Glass frogs reappear in Bolivia after 18 years Phys.org
Jeanine Añez wants to be Bolivia's president. She is betraying her vow to restore democracy Miami Herald
'Immigrant Food' restaurant owned by lobbyists for right-wing Latin American coup leaders who fueled migration crisis The Grayzone
While Trump cuts food stamps, USAID bankrolls Venezuela regime change with half a billion in tax dollars Unbalanced Evolution of Home Sapiens. Some of you may remember this blog from the Greek crisis; it's still going strong.
How the Lawyer Who Beat Chevron Lost Everything The Intercept
WeWork appoints property veteran as chief executive FT
Brexit
Brexit day one: Johnson goes for broke with hardline trade deal Guardian (K).

Brexit trade talks: EU to back Spain over Gibraltar claims Guardian

A clean break for BrexitCentral at the end of January Brexit Central. "We feel it will be right to sign off at the end of January on a high note – a clean break, if you like." Leaving the rest of us holding the bag.
#2019-nCoV
Global Times is run by People's Daily:

Bodies of #nCoV2019 victims should be cremated close by and immediately. Burials or transfer of the bodies not allowed. Funerals not allowed to avoid spread of the virus: National Health Commission (File Photo) pic.twitter.com/IsAHnuY4Rk

— Global Times (@globaltimesnews) February 2, 2020

How Bad Will the Coronavirus Outbreak Get? Here Are 6 Key Factors NYT

Should You Be Worried about the Novel Coronavirus Outbreak? American Society for Microbiology

Coronavirus Eclipses Trade as Global Economy's Biggest Threat Bloomberg

'We have no choice': Hong Kong medical workers agree strike over mainland border closures Hong Kong Free Press. Note that they organized a union specifically to hold this strike, and the vote was overwhelming.

First confirmed nCoV death outside China is in Philippines PhilStar

Teachers stay home as Toronto school struggles to quell coronavirus fears Toronto Star

Timeline of the 2019–20 Wuhan coronavirus outbreak Wikipedia. This is interesting:

18 January

After the first 41 laboratory-confirmed cases were identified on January 2, 2020,[139] 16 days elapsed with no further confirmed cases before China reported 17 additional laboratory-confirmed cases, with three cases in critical condition. The number of laboratory-confirmed cases rose to 62 in China, with the ages ranging from 30 to 79, of which 19 were discharged and eight remain critical.[168]

On the same day, the Wuhan City government held an annual banquet that coincided with the Chinese New Year, of forty thousand families despite their knowledge of the spread of the Wuhan Coronavirus. They shared meals and ate together.[169]

Why travel bans won't prevent a flu pandemic New Scientist. From 2009, still germane.
China?
New Cold War
Russian Government Bankrolls Leader Icebreaker Project Maritime Executive
Impeachment
How the House lost the witness battle along with impeachment Jonathan Turley, The Hill. "The hard truth is that House Democrats lost this case the minute they rushed an impeachment vote, and they knew it. With the approaching Iowa caucuses, they chose a failed impeachment rather than taking a few more months to work on a more complete case against Trump, a case more difficult to summarily dismiss. That is the hard truth." A victory lap by Turley, and well-deserved.

Trump's Impeachment and the Degrading of Presidential Accountability Amy Davidson Sorkin, The New Yorker. Sorkin. Too ironic.

Lambert here, admitting that he is perhaps too jaundiced: Working on the assumption that acts, once not impeached, are no longer not in scope for future impeachment, Pelosi, in 2006, did not impeach Bush for taking the country to war in Iraq, for his warrantless surveillance program (multiple felonies; destruction of the Fourth Amendment), or for torture (prohibited by international treaties, hence the law of the land). The Republicans did not impeach Obama for whacking a US cititzen with a drone strike and no due process. After 2016, the Democrats focused, laser-like, even before the inaugural, on impeaching Trump over an ever-shifting, never-proven Russia-adjacent "collusion" narrative driven by anonymous leaks from the intelligence community, which we were constantly assured would bring about Trump's impeachment, or even his imprisonment. When that Democrat effort ignominiously collapsed with Hero Of The Resistance™ Mueller's damp squib of Congressional testimony, the new Ukraine narrative miraculously appeared, articles of impeachment were instantly prepared, followed by several weeks of delay in delivering them to the Senate, followed by complaints that the Republicans would not call the witnesses that the Democrats themselves should have called. (Comic interlude: The uncalled Bolton boosting his pre-sales at Amazon.) Utterly predictably, given both their credibility and Republican venality, the Democrats than lost the impeachment vote in the Senate, thereby cementing Trump's "abuse of power" into precedent. (To be fair, the Democrats may make a few 2020 Senate races more difficult for the Republicans than before.) So, let's review: From 2006, due primarily to sins of omission or commission by Democrats, Presidents are not accountable for: (1) Fake intelligence leading to war, (2) felonies, (3) war crimes, (4) assassinating US citizens (this is down to the Republicans), and (5) abuse of power. Oh, and (6) epic levels of personal corruption, since Democrats did not impeach Trump over the emoluments clause, setting another precedent. And Sorkin bleats on about "degrading Presidential accountability"? Welcome to Planet Earth, Amy!
Trump Transition
Charities steered $65M to Trump lawyer Sekulow and family AP
2020
Big Brother Is Watching You Watch
The Earn It Act: How to Ban End-To-End Encryption Without Actually Banning It Center For Internet and Society, Stanford
Imperial Collapse Watch
An empire that can't pay its troops. Thread:

Point: "We want to use AI to create complex, lethal overmatch in multi-domain operations.

Counterpoint: "We make reservist sailors pay out of pocket to go to war because we can't automate back-office applications."

I'd say "unfuckingbelievable", except it's not remotely. https://t.co/SLfHnU7ACc

— Jim Perkins (@jim_perkins1) February 1, 2020
Guillotine Watch
Her parents said she had a month to live. The judge put their daughter in jail anyway PA Post
She Helped a Customer in Need. Then U.S. Bank Fired Her. NYT
A reply to the American Historical Review's defense of the 1619 Project WSWS
Class Warfare
Who doesn't like pie:

WEALTH INEQUALITY: The richest 1% controls more wealth now than at any time in more than 50 years. But what does wealth inequality really look like?@TonyDokoupil turned America's economic pie into a real one and asked people a simple question: Who gets what? pic.twitter.com/scGPKcHbie

— CBS This Morning (@CBSThisMorning) January 31, 2020

Painters' union calls for consumers to boycott PPG brands including Glidden, Olympic Pittsburgh Post-Gazette

This San Francisco apartment building's parking spot will cost you $100,000 ABC7
How CVS Became A Health Care Tyrant Matt Stoller, BIG. Followup to yesterday's NYT story.
Antidote du jour (via):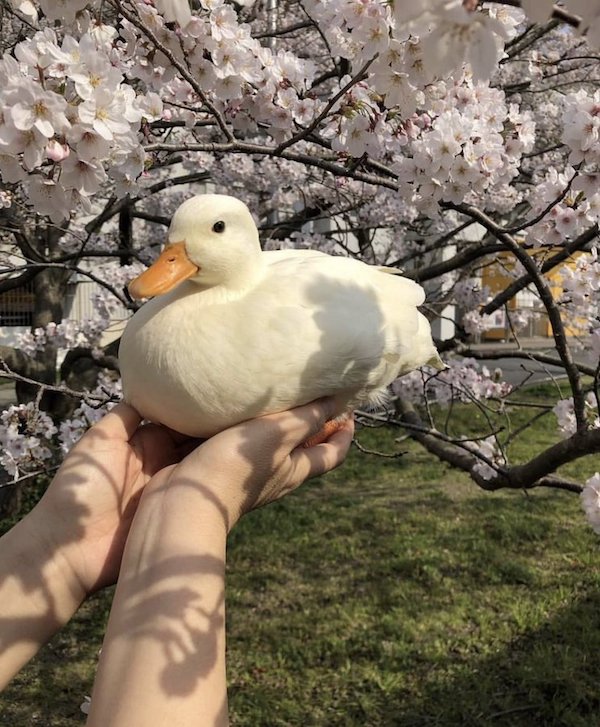 See yesterday's Links and Antidote du Jour here.: