In a 'Bizarre' Biological Twist, a Mother Lion Adopted a Leopard Cub in India Smith
A woman almost got trampled when she tried to pet a moose in Colorado CNN
Facebook is shifting its Libra cryptocurrency plans after intense regulatory pressure The Verge
Central banks and fintech data issues (PDF) Bank of International Settlements. "Fintech creates important data gaps."
Mastercard is pioneering new payment technology that identifies commuters by the way they walk MarketWatch. From February, still germane.
#COVID-19
U.S. Weighs Paying Hospitals for Treating Uninsured Coronavirus Patients WSJ. "The National Disaster Medical System," as devised by Carlos Mucha and promoted at NC Monday [lambert preens]. If Trump really does want to own the libs, this would be a brilliant way to do it. From the WSJ:

"We encourage the department to look at using a national disaster program as an option because no one should think twice about seeking screening or treatment due to costs," said Tom Nickels, executive vice president of the American Hospital Association. "We also urge them to cover both patients who have coronavirus and those who are under investigation for coronavirus."

A 1918-like pandemic would cause U.S. hospitals to absorb a net loss of $3.9 billion, or an average $784,592 per hospital, according to a 2007 report in the Journal of Health Care Finance that called on policy makers to consider contingencies to ensure hospitals don't become insolvent as a result of a severe pandemic.

The National Disaster Medical System is subject to available funds and reimburses doctors and health facilities that provide care to eligible natural-disaster patients under specific guidelines if care isn't available in their local area. It has been used in the past for situations such as Hurricane Irma in 2017, when about 85 patients were covered under the program.

U.S. Hospitals Say They're Ready for Coronavirus. Their Infection Control Violations Say Otherwise. ProPublica (Re Silc).

Priorities for the US Health Community Responding to COVID-19 JAMA. "One important goal of public health response efforts now should be diminishing the speed of spread and the peak of the epidemic curve. In seasonal influenza and pandemic influenza, cities have experienced peaks at different times in the epidemic. Working to slow the spread of disease in a city could help diminish the peak burden of disease. The most important public health interventions to slow the spread will be rapid diagnosis and isolation of cases."

Why America is so vulnerable to coronavirus The Week. "U.S. health care is not only by far the worst system among rich countries, it is much worse than that of many middle-income or poorer countries when it comes to confronting a fast-moving epidemic. Distributing a vaccine is not that difficult of a task — World Health Organization workers managed it with smallpox even in desperately poor African countries in the 1970s. You just round up everyone, and give out the shot. But that will be a heavy lift indeed with a health care system geared above all to price-gouge sick people out of as much money as possible."

* * *

Hand‐Hygiene Mitigation Strategies Against Global Disease Spreading through the Air Transportation Network Risk Analysis. From 2019, still germane. "By increasing travelers engagement with hand hygiene at all airports, a potential pandemic can be inhibited by 24% to 69%. In addition, we identify 10 airports at the core of a cost‐optimal deployment of the hand‐washing mitigation strategy. Increasing hand‐washing rate at only those 10 influential locations, the risk of a pandemic could potentially drop by up to 37%." Those "10 key airports of the global air‐transportation network" are AMS, CDG, DXB, FRA, HKG, JFK, LAX, LHR, PEK, and SFO (sorted alpha for your convenience. In rank order: LHR, LAX, JFK, CDG, DXB, FRA, HKG, PEK, SFO, and AMS).

Coronavirus pushes aviation sector into 'crisis zone' FT

Airlines Balk at U.S. Push for More Traveler Data in Virus Hunt Bloomberg. "About 26% of passengers don't have a phone number in their travel record and 44% don't have an email, according to Airlines for America, a lobbying group."

More handwashing tips:

You're supposed to wash your hands for 20 sec, which is the time it takes to sing Happy Birthday twice. But I'm tired of singing Happy Birthday and you probably are too, so I've done the very important public service of compiling other songs with roughly 20 sec choruses to sing:

— Jen Monnier (@JenMonnier) March 2, 2020

* * *

Amazon employee in Seattle tests positive for coronavirus GeekWire

Washington State risks seeing explosion in coronavirus cases without dramatic action, new analysis says STAT News

'Perfect Storm': Washington virus deaths highlight risk at nursing homes Reuters

* * *

Coronavirus and the Politics of Care Law and Political Economy

Four disastrous mistakes that leaders make during epidemics WaPo. "President Dwight D. Eisenhower facilitated a free vaccination program for children with the release of Jonas Salk's polio vaccine."

CDC blocked FDA official from premises Politico

The economic effects of a pandemic Mainly Macro
Japan
Abe to hasten legal preparations for declaring state of emergency over COVID-19 Japan Times
China
China suppressed Covid-19 with AI and big data Asia Times. And accepting a high death-rate in Wuhan.

China quietly keeps Wuhan tech projects running despite lockdown Nikkei Asian Review.
Syraqistan
New Cold War
US should revive Lend-Lease to contain Russia The Atlantic Council. Wonder how long this will take to show up in Biden's platform.
Violence resurges in protest-racked Chile, nearly 300 arrested Reuters
2020
Sanders memo declares new phase in fight with Biden WaPo (original).

Why Elizabeth Warren is losing even if all your friends love her Matthew Yglesias, Vox

AP source: Bloomberg to reassess after disappointing results AP but "He Will Risk Making Ross Perot and Ralph Nader Look Good": Bloomberg Resists Advisers' Push to Exit the Race Vanity Fair

L.A. County voters encounter hours-long waits and glitches with brand-new system Los Angeles Times. Wait 'til everybody discovers that LA's VSAP system of ballot marking devices is not auditable. Jennifer Cohn has been aggregating the debacle on this thread:

I'm losing track of the various posts about problems with Los Angeles county's controversial new electronic voting system and thus am going to try to compile them in this thread. If u know of more, pls feel free to reply with them. Thanks #VSAP. 1/

— Jennifer Cohn ✍? (@jennycohn1) March 3, 2020

142 examples on her timeline…
10.33- Bloody Sunday (podcast) Mike Duncan, Revolutions. About the Russian revolution of 1905. This is the episode where "If only the Czar knew" doesn't prove out. I highly recommend this podcast.
Guillotine Watch
'Knowing the right people': the embattled concierge with elite connections FT
Class Warfare
Offshore oil and gas accidents, deaths spike amid Trump administration's regulatory rollbacks New Orleans Advocate

Here's one way 'abolishing billionaires' would undermine Silicon Valley and America's entrepreneurial ecosystem. AEI

10 cities captured nearly 50% of the growth in new tech jobs Recode
Experimental evidence of massive-scale emotional contagion through social networks (PDF) PNAS. From 2013, still germane.
Antidote du Jour (via):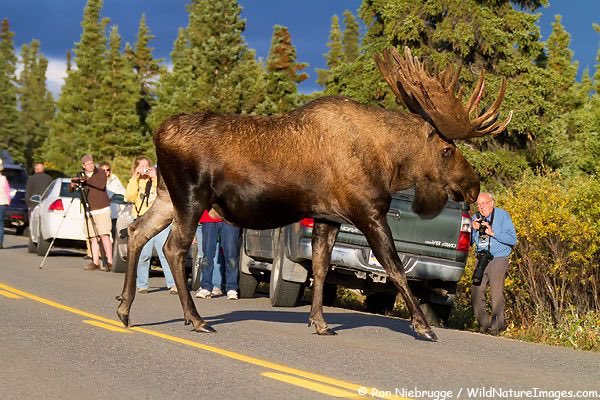 See yesterday's Links and Antidote du Jour here.