Ever Wonder 'What It's Like To Be A Bird'? David Allen Sibley Has Some Answers NPR
"Clipnosis" technique can calm cats in vet's office and at home Ohio State University College of Veterinary Medicine. From 2012, still germane.
N.C. farm rents out miniature donkey to crash video calls AP
World Bank pandemic bonds to pay $133m to poorest virus-hit nations FT. And the net after interest?
We're Not Floating to Hell on an Oil Barrel John Authers, Bloomberg
ECB May Discuss Junk Debt Collateral in Call on Wednesday Bloomberg. Next: unopened sardine tins?
Companies should shift from 'just in time' to 'just in case' FT. "Ideally, companies should aim for what Nassim Nicholas Taleb has called an 'antifragile' approach, going 'beyond resilience and robustness' so that they can adapt to, and even thrive on, disorder." Hmm. "Thriving on disorder" sounds like "disaster capitalism" a la Shock Doctrine to me (though I'm sure that's not at all Taleb's recommendation).
#COVID19
The science:

The Infection That's Silently Killing Coronavirus Patients NYT. Silent hypoxia:

There is a way we could identify more patients who have Covid pneumonia sooner and treat them more effectively — and it would not require waiting for a coronavirus test at a hospital or doctor's office. It requires detecting silent hypoxia early through a common medical device that can be purchased without a prescription at most pharmacies: a pulse oximeter.

Worth reading in full, even if only as a clinician's detective story.

How SARS-CoV-2 (COVID-19) Gets into Respiratory Tissue — And How It May Exploit One of Our Anti-Viral Defenses; Interferon Boosts ACE2, Which Is Cell Surface Receptor That COVID-19 Binds To BioQuick News (original).

Everything we know about coronavirus immunity and antibodies — and plenty we still don't STAT

Stability of SARS-CoV-2 in different environmental conditions The Lancet (CanChemist: "The good news if you read through is that it was easy to kill… the bad news is that it can persist under refrigeration easily.")

* * *

Spread:

CDC chief warns second COVID-19 wave may be worse, arriving with flu season Reuters

What explains the low coronavirus numbers in poor, densely populated South Asia? The Scroll. A very good round-up.

Estimating the burden of SARS-CoV-2 in France (PDF) Mathematical Modelling of Infectious Diseases Unit, Institut Pasteur. Bottom line in the abstract: "Population immunity appears insufficient to avoid a second wave if all control measures are released at the end of the lockdown."

First known U.S. coronavirus death occurred on Feb. 6 in Santa Clara County San Francisco Chronicle.

"What it means is we had coronavirus circulating in the community much earlier than we had documented and much earlier than we had thought," said Dr. Sara Cody, Santa Clara County's public health officer. "Those deaths probably represent many, many more infections. And so there had to be chains of transmission that go back much earlier."

Note that the San Francisco region's early lockdown was driven by Cody.

We're mapping Covid-19-related slaughterhouse closures (map) The Counter. By state and owner.

Rolling Stone Timeline: Coronavirus in America Rolling Stone

A Planetary Pandemic New Left Review. Good summary.

* * *

Treatment and Vaccine:

China Focus: China approves three COVID-19 vaccines for clinical trials Xinhua. This (preprint; not peer-reviwed) looks like one (via). One sentence summary: "A purified inactivated SARS-CoV-2 virus vaccine candidate (PiCoVacc) confers complete protection in non-human primates against SARS-CoV-2 strains circulating worldwide by eliciting potent humoral responses devoid of immunopathology."

Column: Here's why a COVID-19 vaccine could end up costing you a small fortune Los Angeles Times

Director of U.S. agency key to vaccine development leaves role suddenly amid coronavirus pandemic STAT. "BARDA has been plagued with management issues virtually since its creation in 2006, with much of the criticism aimed at a contracting department that some say is unresponsive to industry partners."

* * *

Testing:

IDSA COVID-19 Antibody Testing Primer Infectious Diseases Society of America. "A 'positive' [antibody] test is exceptionally difficult to interpret because the performance of these tests is not well known."

* * *

Tracing:

CDC To Fund 650 Health Experts To Help States Trace, Stop COVID-19 NPR

Wanted: a civilian army of contact tracers to end the lockdown FT

* * *

Materiel shortages:

'Suffering, gasping': experts warn of oxygen shortages in poorer virus-threatened nations France24

* * *

Economic effects:

Food Supply Is the Next Virus Headache Bloomberg

* * *

Corporate response:

Here are the largest public companies taking payroll loans meant for small businesses CNBC

Harvard Says It Didn't Get Small Business Aid After Trump Threat Bloomberg

* * *

Political response:

Senate passes $484 billion coronavirus deal after weeks of deadlock Politico. Another Politico writer comments:

Democrats cave: Nothing for states or cities, nothing for election protection or the post office, no oversight, no limits on fossil fuel bailouts, no food stamps. They got some testing – somehow that's a GOP concession! – but no contact tracing. https://t.co/PWjOoaWozN

— Michael Grunwald (@MikeGrunwald) April 21, 2020

Nothing, naturally, for our "heroes," "essential workers," solidarity-destroying though the very concept is.

Lobbying on coronavirus surges as Congress doles out trillions Roll Call

Southern governors create a Covid-19 coalition and experts fear a 'perfect storm' Politico

The Quiet Hand of Conservative Groups in the Anti-Lockdown Protests NYT. Get back to me when the photos of protesters use a wide-angle lens, so we can tell how many there are. For example:

Protest happening outside of Governor DeWine's press conference. #StayHome #ColumbusOhio #protesters #lockdown pic.twitter.com/beNuDyDwG1

— haley (@halesburnside) April 20, 2020

Any story on the conservative anti-lockdown protests that doesn't include a wide angle view of the crowd is pushing a narrative.

Who's Behind the "Reopen" Domain Surge? Krebs on Security

Missouri sues China in federal court, alleging responsibility for COVID-19 pandemic McClatchy

* * *

Remedies and ameliorations:

How to stop a coronavirus face mask from fogging up your glasses South China Morning Post
Military deployed to care homes in Quebec to help curb spread of COVID-19 CTV
China?
Street by street, home by home: how China used social controls to tame an epidemic South China Morning Post. "These cells make up a grid-based neighbourhood monitoring and management system that exists across China."

Congress Seeks to Confront China With $6 Billion in New Defense Spending Foreign Policy. Includes "military aid for forces in Indonesia, Malaysia, the Philippines, Thailand, and Vietnam."
Why Singapore, Once a Model for Coronavirus Response, Lost Control of Its Outbreak Time. Class blindness.
Vietnam seeks to reopen all domestic flights from Thursday Reuters
Putin's People: How the KGB Took Back Russia and Then Turned on the West (review) FT
Europe/UK
Russian Officials Dawdled as the Coronavirus Took Hold The Nation

"What the Economy Needs Is a Blitzkrieg" Der Spiegel (Re Silc). Donald Tusk.
Mexico president tells gangs to stop handing out coronavirus aid Al Jazeera
US 'Plunders' $342m of Venezuelan Funds as COVID-19 Hotspot Breaks Out at Baseball Academy Venezuelanalysis
Exclusive: Venezuela Socialists, opposition leaders begin secret talks amid pandemic – sources Reuters
How a communist mayor is defeating privatisation in Chile Open Democracy
How the United States killed Brazil's Democracy. Again. Brasil Wire
Amazon Tribes Say Christian Missionaries Threaten 'Genocide' During Pandemic HuffPo
Trump Transition
On Absolute Power, Nixonian Machinations & Trump's Fascist Fulminations Nina Illingworth
Democrats in Disarray
Donna Shalala sets up blind trust, sells stock related to CARES Act oversight. McClatchy. As if Shalala didn't know the players, blind trust or no. That's why Pelosi put her there!
Failed State
Fiscal Monitor – April 2020 International Monetary Fund. An interesting table:

Ahead of the crisis public investment in the advanced economies had fallen to levels that put it below that in low income countries as a share of GDP! IMF Fiscal Monitor. https://t.co/C6jbA8P26k pic.twitter.com/thhRstdv8U

— Adam Tooze (@adam_tooze) April 20, 2020
Imperial Collapse Watch
France investigating how 1,000 sailors became infected with coronavirus aboard Charles de Gaulle aircraft carrier ABC. Periodicallly I run this quote:

CIVILIAN: How will we know the aircraft carrier is obsolete?

ADMIRAL: When it fails in war.

Or when an adversay discovers that aircraft carriers are just as much Petri dishes as cruise ships.

Gavin Newsom's Nation-State The Atlantic (Re Silc).
Guillotine Watch
"Guest rooms":

let's see what completely relatable advice the New York Times has on this one pic.twitter.com/XnVZuYFUCc

— Tess Rinearson (@_tessr) April 20, 2020
Class Warfare
The sweatshops are still open. Now they make masks Los Angeles Times

A Detroit Nurse Was Fired After Speaking Out About Her Hospital's Handling Of The Coronavirus Outbreak. Now She's Fighting Back. Buzzfeed

What the Pandemic Means for Women in the Hustle Economy Tressie McMillan Cottom, Filene

Rent:

The @NLIHC research team created a searchable database and map of most multifamily properties covered under the federal moratoriums. It's not yet comprehensive, but can help many renters know if they are protected. https://t.co/asxvQLNP6r pic.twitter.com/2g7psaCjK6

— Diane Yentel (@dianeyentel) April 17, 2020

The Exclusivity Economy The New Republic

Race Reductionism Redux w/ Adolph Reed, Jr. (podcast) Dead Pundits Society
Australia's "JobKeeper" Scheme Falls Short by Design Jacobin
Rooftop tennis:
The Olympics 2020 might be postponed but at least now we got rooftop tennis.

This in the Italian city of Liguria. Pretty amazing if you ask me.pic.twitter.com/XfGHTJPOyW

— Jenan Moussa (@jenanmoussa) April 18, 2020
Antidote du Jour (via):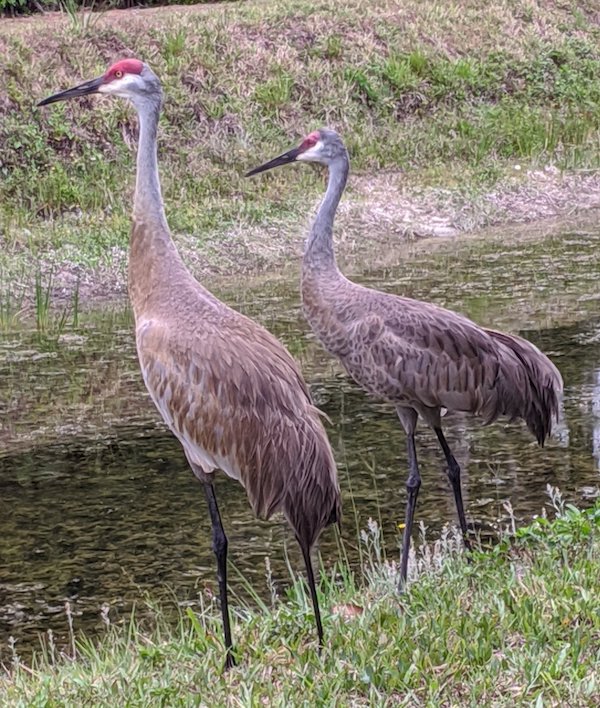 See yesterday's Links and Antidote du Jour here