Linda Tripp, central figure in the Clinton impeachment, dies at 70 NBC
Tiger King: What we discovered under cover Humane Society :-(
'A huge step forward.' Mutant enzyme could vastly improve recycling of plastic bottles Science Magazine (David L)
That Weird Pain in Your Nuts and the Limits of Telemedicine Wired
Taiwan's first marine waste encyclopedia Marine Waste Illustrations
No Thanks! Against gratitude as a therapeutic practice Baffler (UserFriendly). IMHO, this gratitude bullshit is New Age authoritarism: you are supposed to feel a certain way or else you aren't very evolved. It's yet another way to indoctrinate people into suppressing anger, when righteous anger is a powerful and positive force for action.
#COVID-19
A seismic shift in our lives means it's oh so quiet RTE (PlutoniumKun). Not so much in the 'burbs, but our cute local ice cream truck, which plays cheery ditties as it trundles around, is no longer making the rounds.
CDC weighs loosening guidelines for some exposed to virus ABC (Kevin W)
Coronavirus meme featuring "WWII donkey" is not what it claims to be War Is Boring (BC)
Pope says coronavirus outbreak may be one of 'nature's responses' to climate change The Hill
Science/Medical
NEW: Wed 8 April update of coronavirus trajectories

NB: we've reverted to the 7-day moving average

Daily new deaths:
• General trend in US and UK is still more deaths every day than the last
• Japan joins this chart, deaths tracking Italy

Live charts: https://t.co/JxVd2cG7KI pic.twitter.com/fFoOudxcoT

— John Burn-Murdoch (@jburnmurdoch) April 8, 2020
UK/Europe
Ministers 'see no prospect' of taking decision to ease lockdown 'for weeks to come' while daily death toll is soaring towards 1,000 and Boris Johnson remains in hospital – despite potential harm to economy Daily Mail

Coronavirus latest: German figures indicate slowdown in infections Financial Times

Germany eases border rules to allow in harvest workers amid coronavirus crisis and Germany drafts Romanian farm labor for coronavirus pandemic DW. Micael: "We really need the asparagus!"
India
US
Serfs Revolt
Detroit Nurses Ordered To Leave Hospital After Refusing to Work The Source
Economy/Finance
It is important to note that an antibody test can mean different things depending on the specific infection. For example, a person who tests positive for the HIV antibody still also is a carrier of the virus and can infect other people. It can also take months, as many as six, for antibodies to become detectable via the standard labwork.

Combine that with false +/- results, length of time to ramp up production of testing kits, and we still need evidence to be able to interpret what a +antibody result would even mean in the case of COVID19…….serum testing still seems to be a long, long way out from actually being able to guide decision making. AEP suggests.
China?
Anti-China Hysteria Is Ultimately Not About Covid-19, Racism Or Communism, But Power Caitlin Johnstone

Chinese HNWIs Keep on Spending — But on What? Jing Daily (J-LS)
Chernobyl's on Fire. Great. Vice. I'm still waiting for the rain of frogs…
Syraqistan
Saudi Arabia: Riyadh creating nuclear reactor building site news.com.au

Israel brings 1 million masks from China for IDF soldiers Jerusalem Post
Big Brother is Watching You Watch
iPhone Can't Recognize You With a Mask On? Here's What to Do About It Wall Street Journal (Kevin W)

Coronavirus pandemic has unleashed a wave of cyber attacks – here's how to protect yourself The Conversation (J-LS)

Attackers Can Bypass Fingerprint Authentication With an 80 Percent Success Rate ars technica
Trump Transition
Treasury IG sends report to House Dems on handling of Trump tax returns The Hill
2020
Russia, Saudi to debate oil output cuts as U.S. resists joining Reuters
Zoom Accused of Misrepresenting Security Measures In New Lawsuit Gizmodo
Guillotine Watch
New York luxury towers quake as coronavirus hits property market Financial Times
Antidote du jour (Craig H):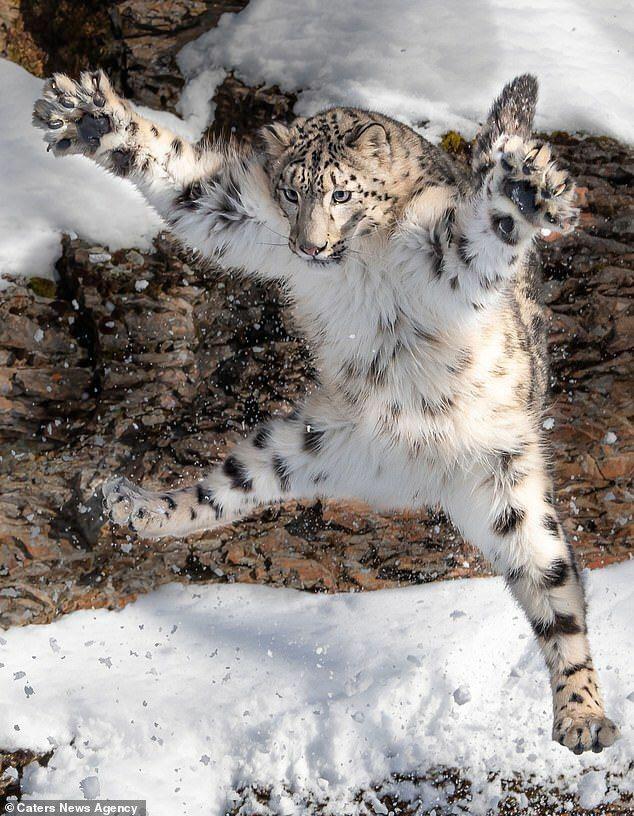 And a bonus:
Animals and the power of music ❤️ pic.twitter.com/oEdbv83oAB

— @thommybhoy (@eirebhoy) April 9, 2020
See yesterday's Links and Antidote du Jour here.