Bird-watching takes flight amid coronavirus outbreak as Americans head back outdoors Los Angeles Times. And as long as you're watching:
If you find a stunned bird with no visible injuries, it might just need a couple of hours in a quiet, dark place (a paper bag) to recover. Avoid flushing it back into the glass. Once it revives and starts to flutter, you can take it to a safe place and let it go.

— Wild Bird Fund (@wildbirdfund) May 3, 2020
German court calls on ECB to justify bond-buying programme FT
Global Oil Demand Starts a Long, Painful and Uncertain Recovery Bloomberg. That's a damn shame.
Forget pork. Here's why you can't buy flour CNN
The COVID-19 response for vulnerable people in places affected by conflict and humanitarian crises The Lancet
Who pays the bill? The coming deluge of pandemic litigation FT
Five Steps to Eradicate COVID-19 Outbreak.Asia. A dash of cold water.
#COVID19
The science:

A human monoclonal antibody blocking SARS-CoV-2 infection Nature. "Here we report a human monoclonal antibody that neutralizes SARS-CoV-2 (and SARS-CoV) in cell culture." Only in vitro, before animal testing and human trials.

Effectiveness of isolation, testing, contact tracing and physical distancing on reducing transmission of SARS-CoV-2 in different settings medaRxiv. "Consistent with previous modelling studies and country-specific COVID-19 responses to date, our analysis estimates that a high proportion of cases would need to self-isolate and a high proportion of their contacts to be successfully traced to ensure an effective reproduction number that is below one in the absence of other measures. If combined with moderate physical distancing measures, self-isolation and contact tracing would be more likely to achieve control."

Virus-afflicted 2020 looks like 1918 despite science's march AP

* * *

Spread:

15 Children Are Hospitalized With Mysterious Illness Possibly Tied to Covid-19 NYT. Kawasaki syndrome.

Virus Mutations Reveal How COVID-19 Really Spread Scientific American. NextStrain data, annotated:

(Larger version here.) Say what you will about the Reopen protesters, they didn't bring the virus here. And, for some reason, nobody who is anybody is asking who did.

Coronavirus spread in different countries is related to speed of response. Six charts tell the story ABC Australia

The Covid-19 Riddle: Why Does the Virus Wallop Some Places and Spare Others? NYT

* * *

Masks:

Face masks: What the Spanish flu can teach us about making them compulsory World Economic Forum

Understanding Changing Guidance on Mask Use Johns Hopkins University. From last week, still germane.

How Profit and Incompetence Delayed N95 Masks While People Died at the VA Pro Publica

A City Walked Back Its Face Mask Rule After Store And Restaurant Employees Received Threats Buzzfeed

* * *

Vaccine:

Cost of vaccinating billions against Covid-19 put at more than $20bn FT. So, pocket change? And three bucks a pop?

* * *

Treatment:

Convalescent serum lines up as first-choice treatment for coronavirus Nature

Fair price for Gilead's COVID-19 med remdesivir? $4,460, cost watchdog says FiercePharma. For some definition of "fair."

* * *

Testing:

Dogs are being trained to sniff out COVID-19 in humans Live Science. A second project, the first being in the UK. "Trained dogs could be ready to start sniffing out COVID-19 in humans by July, according to the Penn Vet statement." I find this a lot more believable than any timeline from Big Pharma.

* * *

Corporate response:

FDA to rein in flood of coronavirus blood tests after lax oversight Los Angeles Times. The magic of post facto regulation.

* * *

Political response:

Small Firms Still in Dark on Loan Forgiveness as Clock Ticks Bloomberg. Reminds me of HAMP…

Key U.S. Allies Skeptical of Trump's Coronavirus Lab Leak Claims Foreign Policy

Australian intelligence knocks back US government's Wuhan lab virus claim Sydney Morning Herald

Remember when people were naming their dogs after Mueller?

Katy Perry and Orlando Bloom wear matching 'Fauci Gang' sweatshirts https://t.co/7mlR4fQLlF pic.twitter.com/oXcvkmvA43

— Page Six (@PageSix) May 4, 2020

* * *

"Reopening":

Reopening Narratives Bond Economics

Trump cheers on governors even as they ignore White House coronavirus guidelines in race to reopen WaPo. Federalist 45:

We have seen, in all the examples of ancient and modern confederacies, the strongest tendency continually betraying itself in the members, to despoil the general government of its authorities, with a very ineffectual capacity in the latter to defend itself against the encroachments. Although, in most of these examples, the system has been so dissimilar from that under consideration as greatly to weaken any inference concerning the latter from the fate of the former, yet, as the States will retain, under the proposed Constitution, a very extensive portion of active sovereignty, the inference ought not to be wholly disregarded. In the Achaean league it is probable that the federal head had a degree and species of power, which gave it a considerable likeness to the government framed by the convention. The Lycian Confederacy, as far as its principles and form are transmitted, must have borne a still greater analogy to it. Yet history does not inform us that either of them ever degenerated, or tended to degenerate, into one consolidated government. On the contrary, . These cases are the more worthy of our attention, as the external causes by which the component parts were pressed together were much more numerous and powerful than in our case; and consequently less powerful ligaments within would be sufficient to bind the members to the head, and to each other.

Auto dealerships in your local Chamber of Commerce are, as it were, over-ruling the pencil necks at the CDC and the NIH. Local oligarchs are filling the power vacuum left at the Federal level, and our globalist oligarchs are indifferent (denial) or favorable (eugenics). This outcome is consistent with declining life expectancy never having become a political issue, along with deaths of despair and the opioid epidemic. Benign or malign neglect, it comes to the same thing.

Lebensunwertes Leben:

I suspect that the US is deeply split right now between people who think that a persistent plateau of 2,000 deaths per day is prima facie unacceptable, and those who think that it's just another risk that Americans will learn to live with. https://t.co/VMJPO3gTQ4

— Felix Salmon (@felixsalmon) May 3, 2020

What are the 'reopen' protesters really saying? The Conversation. (Compendium of tight shots of the protesters; no wide angle or aerial shots at all.) Perhaps not totally organic:

i have been searching term "oregon+[disease]" every day since early march just to see other people's stories that get missed by the news. until about three days ago it was chat and anecdotes and suddenly its 1000s and 1000s of identical posts about "tyranny" and rumors about CPS

— semper bufo (@spindlypete) May 4, 2020

Antivaccination Activists Are Growing Force at Virus Protests NYT

Texans Brace for a COVID-19 'Explosion' Just Days After Reopening Daily Beast. Should be two weeks, no?

Business Is Far From Usual as Large Swaths of the U.S. Reopen Bloomberg

The great re-opening debate takes Capitol Hill USA Today. What debate? The Democrats have articulated no alternatives — because There Is No Alternative — and haven't provided the means for workers to stay safe by "sheltering in place" (vile, horrid phrase). The only bright side is that we have clear proof that the political class are not "essential workers."
China?
Chinese virologist at centre of 'coronavirus came from a laboratory' claim denies defecting South China Morning Post

Milk is thicker than blood: An unlikely digital alliance between Thailand, Hong Kong & Taiwan Hong Kong Free Press
Japan's health system exposed as empty hospitals reject Covid-19 patients FT
Singapore Was A Shining Star In COVID-19 Control — Until It Wasn't NPR
Tanzanian president sees 'sabotage' as papaya, quail and goat test positive for coronavirus Straits Times
Syraqistan
Iraq, China launch 'oil for reconstruction' agreement Al Monitor. Just in time for W's rehabilitation!
UK
'Biggest failure in a generation': Where did Britain go wrong? The Australian

Hot-desking banned, separate with screens, canteens closed and over-70s and the obese working from home under leaked plans to reopen offices that could remain in place for a YEAR Daily Mail (Re Silc).

UK COVID-19 contact-tracing app data may be kept for 'research' after crisis ends, MPs told The Register
New Cold War
Why Warlike One-Upmanship Works to Russia's Benefit The National Interest

Spread of COVID-19 cannot be fully stopped now, Russia's chief sanitary doctor says TASS
Venezuelan Armed Forces: Paramilitary Incursion Neutralized Venezuelanalysis. With a copy of the contract (!).
Chile's Six Months of Struggle Jacobin
Trump Transition
White House prohibits coronavirus task force members from testifying before Congress in May The Hill
Our Famously Free Press
Why You Should Oppose The Censorship Of David Icke (Hint: It's Got Nothing To Do With Icke) Caitlin Johnstone
Health Care
Private Hospitals, Now Demanding Bailouts, Lobbied to Defeat Cost-Saving Health Reform as Coronavirus Crisis Grew The Intercept

'The Industry Chose to Protect Billions of Dollars a Year in Its Own Profit' FAIR
Class Warfare
Mass unemployment is a choice. A federal job guarantee could eliminate it (interview) Pavlina Tcherneva, Vox
Not just Europe:
Europe after the Rain II, 1941 #ernst #surrealism pic.twitter.com/G7KbXn9BFc

— Max Ernst (@artisternst) May 3, 2020
Antidote du Jour (via):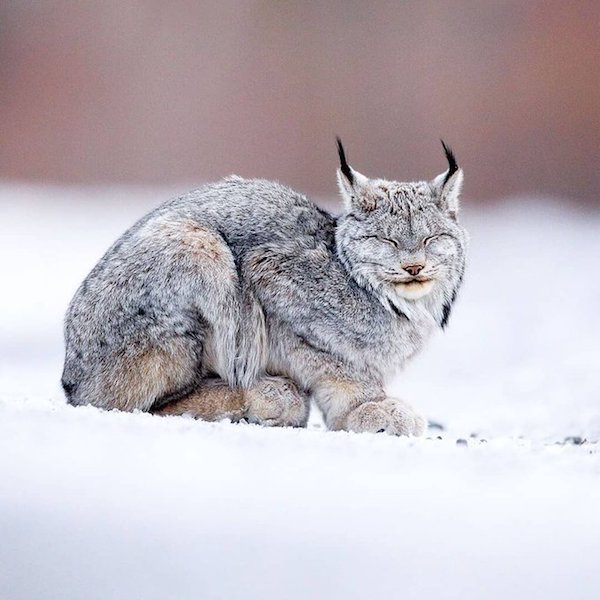 Bonus antidote:
#VIDEO Every morning white mare Jenny leaves her stable to stroll through her Frankfurt neighbourhood. Bringing trams to a halt and smiles to people's faces, the free-roaming horse is brightening up the coronavirus lockdown for many ?♡https://t.co/9mZsqyTmP3 pic.twitter.com/l07DJDtnaj

— AFP news agency (@AFP) May 3, 2020
See yesterday's Links and Antidote du Jour here.