By Lambert Strether of Corrente.
#COVID19
At reader request, I've added this daily chart. The data is the John Hopkins CSSE data. Here is the site. Here are the major regions of the United States since pandemic start (linear scale):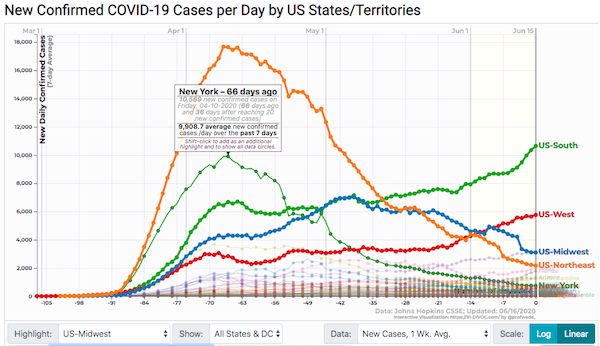 This is the same chart as yesterday, updated to show how much of an outlier New York is (and, to a lesser extent, its neighbor New Jersey). Nobody seems to be asking why, not even in the medical literature. Of course, one could argue that other states will be like New York soon enough.
Politics
"But what is government itself, but the greatest of all reflections on human nature?" –James Madison, Federalist 51
"They had one weapon left and both knew it: treachery." –Frank Herbert, Dune
"They had learned nothing, and forgotten nothing." –Charles Maurice de Talleyrand-Périgord
Since we're getting closer to the election, maybe it's time to start looking at the electoral map, updated June 15 and unchanged today: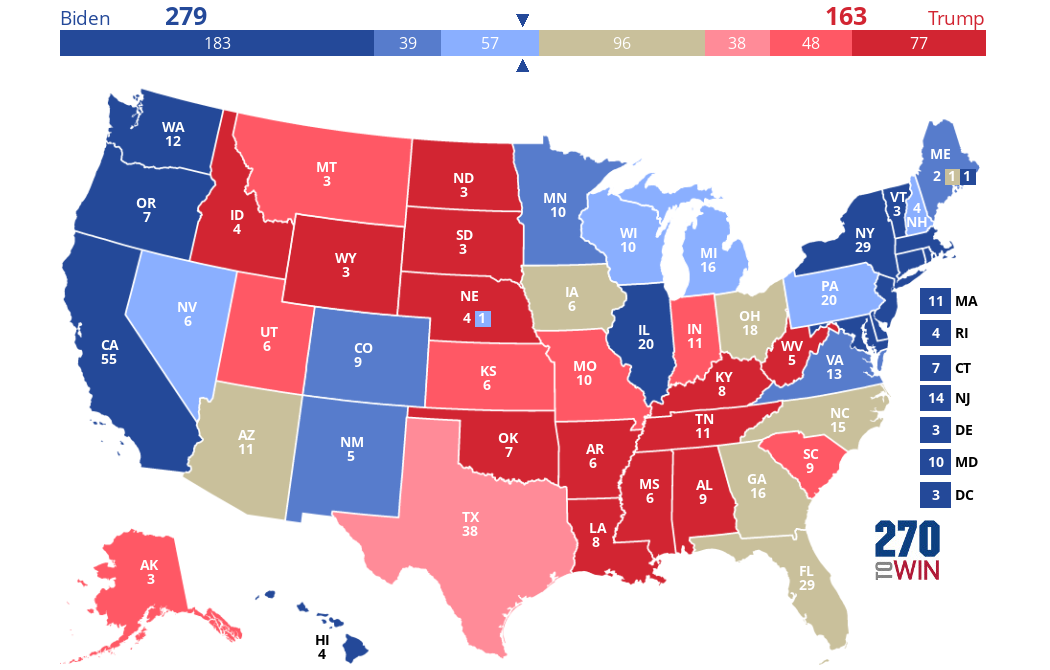 Click the map to create your own at
270toWin.com
So, taking the consensus as a given, 270 (total) – 204 (Trump's) = 66. Trump must win 66 from the states in play: AZ (11), FL (29), MI (16), NC (15), PA (20), and WI (10) plus 1 to win not tie = 102. 102 – 66 = 36. So if Trump wins FL, MI, NC, and PA (29 + 16 + 15 + 20 = 80), he wins. That's a heavy lift. I think I've got the math right this time!
* * *
2020
Biden (D)(1): "Biden fundraising surged in May" [Politico]. "Joe Biden's presidential campaign announced it raised $81 million last month, fueled by his rise in the polls against President Donald Trump and growth in his online fundraising operation. The $80.8 million haul by Biden and two committees associated with the Democratic Party came as Biden's campaign tripled the number of online donors since February and counted 1.5 million new supporters "in the last few weeks," according to an email sent Tuesday to supporters. The new fundraising numbers partly reflect the full fundraising weight of the Biden Victory Fund, a joint enterprise with the Democratic National Committee established in May. Before the fund was established, Biden and the DNC raised $60.5 million in April, 30 percent less than the sum the campaign announced Monday. But it's not just big donors fueling the campaign, which said in its email that half of its May donors were new and that educators remain the largest occupational group in its donor base."

UPDATE Biden (D)(2): "Kamala Harris is reportedly front-runner to become Biden's running mate" [Atlantic Journal-Constitution]. "Longtime lawmakers and young liberal activists, state party officials and Biden loyalists have been increasingly vocal about their view that in a moment of extraordinary national upheaval over race, Biden must give deeper consideration to placing a black woman on the ticket…. Other African American women reportedly being considered are former Georgia lawmaker Stacey Abrams, who was unsuccessful in a 2018 bid for governor; Atlanta Mayor Keisha Lance Bottoms; U.S. Rep. Val Demings, who won her Florida congressional seat in 2016; and former national security adviser Susan Rice, who has never run for any office." • Biden's VP is Biden's heir presumptive, and likely to run for President in 2024 and 2028.

UPDATE Biden (D)(3): "Warren's outreach to black voters could help VP standing" [Associated Press]. "Warren told an audience of more than 600 [at Higher Heights For America] that when her eldest brother died of the coronavirus in April 'he was alone. I couldn't be with him.' But she said Biden called and 'told funny stories that made me laugh in a way that reminds us all of the good times that we have had with someone we have loved and lost.'" • I guess I'm just an old-fashioned material benefits guy. Performative empathy doesn't make it with me.

UPDATE Biden (D)(4): "Warren allies send letter urging Biden to pick her as running mate" [WaPo]. "More than 100 liberal activists, leaders and celebrities signed a letter urging Joe Biden to select Sen. Elizabeth Warren as his running mate, intensifying pressure on the presumptive Democratic nominee from the left as he faces competing demands to pick a black woman. The letter portrays Warren (D-Mass.) as the best prepared prospect to serve as president and one uniquely capable of helping Biden politically in the November election. It asserts that he is 'already strong' among nonwhite voters but could use help winning over disaffected voters who backed Sen. Bernie Sanders (I-Vt.) in the primary — even as some of them have soured on Warren. 'A crisis election as big as 1932 requires a big running mate. So why not the best?' says the letter, which bears the names of an array of left-leaning figures ranging from actress Jane Fonda to leading activists such as Ady Barkan and Charles Chamberlain." • A crisis as big as 1932 also requires a big candidate at the top of the ticket, but never mind that. Much as it would be amusing to watch The Mother Of All SIster Souljah moments play out among the Black Misleadership Class after Biden picks Warren — incidentally giving James Clyburn a richly deserved lesson in real-time karma — I can't see it. Of Abrams, Bottoms, Demings, Harris, and Rice, only Harris and Rice seem to me to have the stature to succeed Biden. And, I suppose, Condi Rice, horrible though that may seem. What a pitifully thin bench.

Trump (R)(1): "Second Michigan poll shows Trump even farther behind, with Biden leading by 16 points" [Detroit Free Press]. "The damage done to President Donald Trump's standing in Michigan following recent protests outside the White House and in cities across the U.S. may have been even greater than originally believed, a new poll released to the Free Press said Tuesday. Two weeks ago, EPIC-MRA of Lansing, a polling firm that does work for the Free Press, released a survey showing former Vice President Joe Biden, the presumptive Democratic nominee, leading Trump 53%-41% in Michigan, a 12-point edge. But a second poll, started on May 31, a day after the first poll began, and concluded a day later than the first poll, on June 4, showed Biden leading Trump 55%-39% in Michigan, a 16-point margin." • Michigan is not a swing state.

* * *
Realignment and Legitimacy
"The Still-Vital Case for Liberalism in a Radical Age" [Jonathan Chait, New York Magazine]. "David Shor is a 28-year-old political data analyst and social democrat who worked for President Obama's reelection campaign. On May 28, Shor tweeted out a short summary of a paper by Princeton professor Omar Wasow. The research compiled by Wasow analyzed public opinion in the 1960s, and found violent and nonviolent protest tactics had contradictory effects. [Moral panic ensued.] Civis Analytics undertook a review of the episode. A few days later, Shor was fired." • And then there's the Lee Fang debacle. Chait, to me, is clearly in "stopped clock" mode here; he's accidentally right. I don't see this controversy as an argument for liberalism as such, but rather as a function of liberal society that it would be useful to retain. For example, I purchased — probably ill-advisedly, it's an enormous tome — Yuri Slezkine's House of Government, which describes Russian radicalism in the early 1900s. It's very clear that there was a strong tradition of debate, with arguments freely made, and people admitting victory or defeat. This is the very reverse of what Shor and Fang's detractors are trying to do (as well as those DSA morons who got Adolph Reed cancelled). If you want to act like a post-1917 Bolshevik you've got to deliver like the pre-1917 Bolsheviks did, and to have a party line, you've got to have built a party. Intra-PMC dogpiles don't cut it.
Stats Watch
At reader request, I added some business stats back in. Please give Econintersect click-throughs; they're a good, old-school blog that covers more than stats. If anybody knows of other aggregators, please contact me at the email address below.
Retail: "Retail Sales Significantly Improves in May 2020" [Econintersect]. "Retail sales SIGNIFICANTLY improved according to US Census headline data – but still remains in contraction year-over-year. The three-month rolling average again declined….. There was an upward adjustment to last month's data. The real test of strength is the rolling averages which declined. Overall, this report is considered much better than last month." • "Improved" and "good" are not the same thing.
Manufacturing: "April 2020 Headline Manufacturing New Orders Continue In Coronavirus Decline" [Econintersect]. "US Census says manufacturing new orders significantly declined month-over-month with inventories declining modestly. Our analysis shows the rolling averages significantly declined and remain in contraction…. It should be noted that this recession began with a drop in inventories – and not an increase which is associated with other recessions."
Manufacturing: "May 2020 Headline Industrial Production Modestly Improves But Remains Deep In Contraction" [Econintersect]. "The headlines say seasonally adjusted Industrial Production (IP) declined month-over-month – and remains deep in contraction year-over-year. Our analysis shows the three-month rolling average declined…. Note that manufacturing is in contraction year-over-year – and capacity utilization is also in contraction year-over-year…. Consider this report insignificantly better than last month."
Debt: "March 2020 Loan Performance: Delinquency Rates Remain Low Despite Early Impacts of the Pandemic" [Econintersect]. "The Loan Performance Insights Report for March 2020 shows 3.6% of mortgages were in some stage of delinquency (30 days or more past due, including those in foreclosure). This represents a 0.4-percentage point decrease in the overall delinquency rate compared with March 2019, when it was 4%."
* * *
Mr. Market: "Dow nearly erases all of its opening gains amid Powell's Senate testimony" [MarketWatch]. "The U.S. stock market was seeing its opening gains evaporate as Federal Reserve Chairman Jerome Powell was delivering the first of two days of semiannual testimony in front of Congress."
* * *
Today's Fear & Greed Index: 52 Neutral (previous close: 53 Neutral;) [CNN]. One week ago: 67 (Greed). (0 is Extreme Fear; 100 is Extreme Greed). Last updated Jun 16 at 12:53pm.
The Biosphere
"PG&E Likely to Plead Guilty to Multiple Deaths from Camp Fire" [KNX10]. " Pacific Gas & Electric is expected to plead guilty Tuesday to 84 felony counts of involuntary manslaughter during a court hearing in which the nation's largest utility will be confronted with its history of neglect and greed that culminated in a wildfire that killed 85 people and wiped out most of a Northern California town…. Besides the mass killings, PG&E also will plead to one felony count of unlawfully causing a fire." • "Mass killings."
"Bigger and more frequent monster waves in Southern Ocean threaten to gobble up coastlines amid climate change" [South China Moring Post]. "Monster waves in the Southern Ocean that have already been shown to reach as high as eight-storey buildings will grow larger and more frequent under climate change, scientists report…. Fortunately, there was little shipping traffic in the ocean; what vessels are operating range from icebreakers and research boats to fishing vessels and small cruise liners….
Health Care
"Low-cost dexamethasone reduces death by up to one third in hospitalised patients with severe respiratory complications of COVID-19" (press release) [RECOVERY]. "On 8 June, recruitment to the dexamethasone arm was halted since, in the view of the trial Steering Committee, sufficient patients had been enrolled to establish whether or not the drug had a meaningful benefit. A total of 2104 patients were randomised to receive dexamethasone 6 mg once per day (either by mouth or by intravenous injection) for ten days and were compared with 4321 patients randomised to usual care alone. Among the patients who received usual care alone, 28-day mortality was highest in those who required ventilation (41%), intermediate in those patients who required oxygen only (25%), and lowest among those who did not require any respiratory intervention (13%). Dexamethasone reduced deaths by one-third in ventilated patients (rate ratio 0.65 [95% confidence interval 0.48 to 0.88]; p=0.0003) and by one fifth in other patients receiving oxygen only (0.80 [0.67 to 0.96]; p=0.0021). There was no benefit among those patients who did not require respiratory support (1.22 [0.86 to 1.75]; p=0.14)…. ." • It seems the key benefit is to reduce deaths for those who have gone on ventilators. But this is a press release.
"Coronavirus breakthrough: dexamethasone is first drug shown to save lives" [Nature]. "An inexpensive and commonly used steroid can save the lives of people seriously ill with COVID-19, a randomized, controlled clinical trial [the RECOVERY trial] in the United Kingdom has found. The drug, called dexamethasone, is the first shown to reduce deaths from the coronavirus that has killed more than 430,000 people globally. In the trial, it reduced deaths by about one-third in patients who were on ventilators because of coronavirus infection….. the pattern of response — with a greater impact on severe COVID-19 and no effect on mild infections — matches the notion that a hyperactive immune response is more likely to be harmful in long-term, serious infections, says Anthony Fauci, head of the US National Institute of Allergy and Infectious Disease. 'When you're so far advanced that you're on a ventilator, it's usually that you have an aberrant or hyperactive inflammatory response that contributes as much to the morbidity and mortality as any direct viral effect." • In principal, I'm all for cheap, off-patent, already-tested drugs repurposed for COVID-19. But I think Nature should hold its water; this is a press release. Ditto Fauci, who wittingly or not ramped Gilead's stock, also based on a press release about remdesivir.
* * *
"Dr. Fauci Explains Why Public Wasn't Told to Wear Masks When COVID-19 Pandemic Began" [The Street]. "So, why weren't we told to wear masks in the beginning? "[FAUCI] "Well, the reason for that is that we were concerned the public health community, and many people were saying this, were concerned that it was at a time when personal protective equipment, including the N95 masks and the surgical masks, were in very short supply. And we wanted to make sure that the people namely, the health care workers, who were brave enough to put themselves in a harm way, to take care of people who you know were infected with the coronavirus and the danger of them getting infected."
"United, other major airlines tell passengers to wear face masks or risk getting banned" [MarketWatch]. "United has required face masks for passengers since May 4, but on Monday, the airline said that starting June 18, those who don't comply with the rules will be placed on 'an internal travel restriction list,' losing 'their travel privileges on United for a duration of time to be determined pending a comprehensive incident review.' In a statement, United said flight attendants will first explain the policy and ask scofflaws to put on their mask, or offer them one. If they don't comply, flight attendants will do their best to de-escalate the situation' and give them a written 'policy reminder card.' If they still don't comply, 'the flight attendant will file a report of the incident, which will initiate a formal review process.' Don't expect air marshals to drag out offending passengers — no physical action will be taken onboard." • Maybe hand them a mask?
"Swiss develop first see-through surgical mask" [SwissInfo]. "researchers at the Swiss Federal Institute of Technology Lausanne (EPFL), EMPA has been working for two years on a completely transparent surgical mask. They have now finalised a biomass-based material to manufacture the so-called HelloMasks and have created a start-up called HMCARE, based on the Biotech campus in Geneva, to market them…. 'You can find prototypes of masks that are partly transparent, but they're just normal masks with some of the fabric replaced by clear plastic,' Pelet says. Since that plastic isn't porous, however, it makes it hard for the wearer to breathe and fogs up easily. The EMPA and EPFL researchers spent two years finding the right combination of transparency, resistance and porosity." • The masks are also biodegradable.
"Flushing the Toilet May Fling Coronavirus Aerosols All Over" [New York Times]. "Scientists have found that in addition to clearing out whatever business you've left behind, flushing a toilet can generate a cloud of aerosol droplets that rises nearly three feet. Those droplets may linger in the air long enough to be inhaled by a shared toilet's next user, or land on surfaces in the bathroom. This toilet plume isn't just gross. In simulations, it can carry infectious coronavirus particles that are already present in the surrounding air or recently shed in a person's stool. The research, published Tuesday in the journal Physics of Fluids, adds to growing evidence that the coronavirus can be passed not only through respiratory droplets, but through virus-laden feces, too." • Hmm. Has anybody done a study on COVID-19 in countries with sit-down toilets vs. those with squat toilets? Meanwhile, close the lid!
"The nose, it seems, is protected by bacterial guards" [The Economist]. • Nasal probiotic therapy to help people with chronic sinus infections. Speculating wildly, one wonders if there's a nasal probiotic approach to viruses.
"Most Coronavirus Tests Cost About $100. Why Did One Cost $2,315?" [New York Times]. • The question is, why don't all Coronavirus test cost $0? Because we're in the midst of a pandemic?
Black Injustice Tipping Point
UPDATE This is lovely:
It just took 3 hours to get across the Bay Bridge due to Black Lives Matters protest. Everyone around us seemed to understand. I am elderly & supposed to avoid crowds/ protests. I am happy that a protest found me. The young protestors were giving out water & cookies.

— Susan (@mission2e) June 15, 2020
"Bethel police investigating 10 incidents after counter-protesters descended on BLM march" [Cincinatti Enquirer (DJ)]. "The Bethel Police Department is investigating about 10 incidents that stemmed from a clash between counter-protesters and a Black Lives Matter march on Sunday including a protester being punched in the back of the head. Police officials said the group Bethel's Solidarity with Black Lives Demonstration worked with police for several days to coordinate the event on Plane Street. According to a statement, police said they expected 20 to 25 people. More protesters than expected showed up bringing the total to between 80 and 100 people, then counter-protesters began making their way to Bethel as well. 'These groups included several motorcycle gangs, back the blue groups, and second amendment advocates,' Bethel officials said in the statement. The crowd swelled to around 800 people, police estimated, included about 250 on motorcycles." • Interestingly, Jesse R. Grant, Ulysses S. Grant's father, was Mayor of Bethel, for a time. Grant was born there.
Police State Watch
"'Horrified and disgusted beyond words'" [Albuquerque Journal]. "One man was shot in Old Town as a protest over the "La Jornada" sculpture in front of the Albuquerque Museum erupted into violence Monday evening. The shooting occurred during a clash following a peaceful protest to remove the controversial sculpture, a monument that features conquistador Juan de Oñate…. The night began with peaceful protest and prayer but tensions began to escalate when protesters took a pickaxe to the statue and members of the heavily armed New Mexico Civil Guard, a civilian group, tried to protect the monument." • Here's the detail:
The shooting occurred during a fight between a man in a blue shirt and people trying to pull down the statue. The man was pushed onto the street, and then protesters started advancing toward him, some threatening him. The man in the blue shirt pulled a can of pepper spray from his pocket and sprayed it.

At that point, the man in the blue shirt appeared to have pulled a gun and fired about five shots, wounding one person. The man who was shot appeared to have been one of the individuals advancing on the man in the blue shirt.
(This matches a lot of tweets I saw go by.) Note that creepy and disturbing as I find the mercenary stylings of the heavily armed New Mexico Civil Guard, they didn't do the shooting; it seems an outlier, Blue Shirt Dude, did. This is oddly parallel to Minneapolis, where the Third Precinct was also burned down by an outlier. That's the locals. Now the Post–
"Members of armed civilian group arrested, suspected gunman identified after man is shot at Albuquerque protest" [WaPo]. "In a second video that captured the moments following the shooting, the gunman sat in the middle of a road as the New Mexico Civil Guard members formed a circle around him. One man carrying a semiautomatic rifle, and wearing camouflage fatigues and a military-style helmet, kicked the handgun away from the man and stood with his foot on top of the weapon." • At the very least, usurping a police function. I suppose Blue Shirt Dude could have been an agent provocateur, but that seems more devious than militias usually are.
"The hanging deaths of two black men were initially dismissed. Now they are getting intense investigations" [Los Angeles Times]. "When Malcolm Harsch, a 38-year-old Black man, was found hanging from a tree in Victorville two weeks ago, authorities said they saw no evidence of foul play. A week later, when Robert Fuller, another Black man, was discovered hanging from a tree in Palmdale, the initial cause of death was listed as suicide. But after protests and questions in the two deaths, the FBI announced Monday that it was examining both cases. Local authorities say both the Fuller and Harsch cases remain under investigation. For some, the specter of two Black men found hanging in separate High Desert communities in such a short time seemed suspicious." • Ya think?
Class Warfare
"Opinion: The United States of Despair is gripped by two simultaneous pandemics that expose a widening inequality gap" [Anne Case and Angus Deaton, MarketWatch]. "But the U.S. has been experiencing a great divergence at home for two generations, and COVID-19 promises to widen the country's already vast inequalities in health and income. The effects of the virus are stratified by educational attainment, because those with more education are likelier to be able to continue working and earning from home. Unless they are among the highly educated workers in health care and other front-line sectors, they can sit back and watch the stock market propel the value of their retirement funds ever higher. By contrast, the two-thirds of workers who lack a four-year college degree are either nonessential, and thus risk losing their earnings, or essential, and thus at risk of infection. Whereas college graduates have largely been able to safeguard both their health and their wealth, less-educated workers must risk one or the other. For this reason, the income and longevity gaps that the trend in deaths of despair has revealed are now widening further. But while less-educated whites have borne the brunt of the first epidemic, African-Americans and Hispanics have been disproportionately killed by COVID-19. As a result, the previous convergence of white and black mortality rates has been derailed." • Oddly, or not, falling life expectancy — even for the Samders campaign — has never been a political issue. And yet the numbers and the consequences are horrific.
News of the Wired
"GitHub to replace "master" with alternative term to avoid slavery references" [ZDNet]. • Personally, I've always thought that master-slave architectures were…. oddly named. Perhaps the same with "black list" and "white list." But what next? Block? Thread
For people who aren't software devs, here is what's wild about this: the "master" terminology for the main branch isn't from the "master/slave" complex of terms. It's named and functions on analogy with a "master recording" or "master tapes" — it's the thing you make copies of.

— Jon Stokes (@jonst0kes) June 16, 2020
Github was acquired by Microsoft, so we're seeing a big corporation taking out "woke insurance."
* * *
Readers, feel free to contact me at lambert [UNDERSCORE] strether [DOT] corrente [AT] yahoo [DOT] com, with (a) links, and even better (b) sources I should curate regularly, (c) how to send me a check if you are allergic to PayPal, and (d) to find out how to send me images of plants. Vegetables are fine! Fungi and coral are deemed to be honorary plants! If you want your handle to appear as a credit, please place it at the start of your mail in parentheses: (thus). Otherwise, I will anonymize by using your initials. See the previous Water Cooler (with plant) here. Today's plant (TH):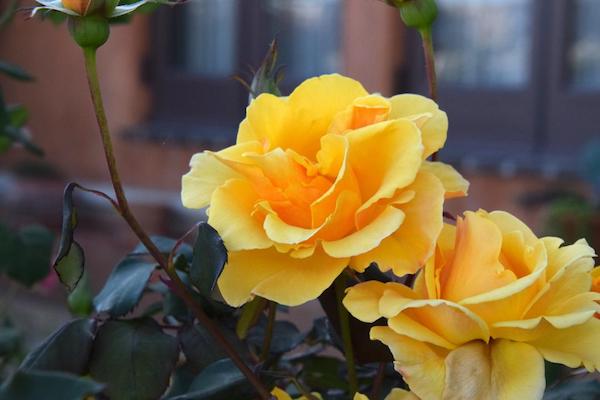 TH writes: "What? Yet more roses? Yep."
* * *
Readers: Water Cooler is a standalone entity not covered by the annual NC fundraiser. So if you see a link you especially like, or an item you wouldn't see anywhere else, please do not hesitate to express your appreciation in tangible form. Remember, a tip jar is for tipping! Regular positive feedback both makes me feel good and lets me know I'm on the right track with coverage. When I get no donations for five or ten days I get worried. More tangibly, a constant trickle of donations helps me with expenses, and I factor in that trickle when setting fundraising goals:
Here is the screen that will appear, which I have helpfully annotated.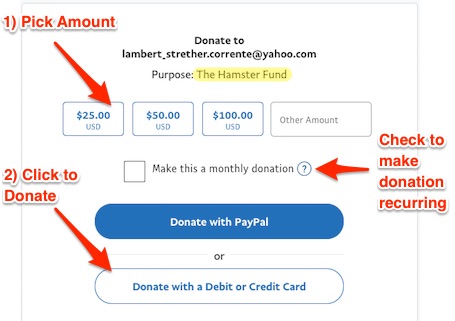 If you hate PayPal, you can email me at lambert [UNDERSCORE] strether [DOT] corrente [AT] yahoo [DOT] com, and I will give you directions on how to send a check. Thank you!