There may be 36 other intelligent civilizations in the galaxy, but odds of communicating with them are small CBC. Hidden assumption, here.
Arctic records its hottest temperature ever CBS
With bees in short supply, soap bubbles could assist with pollination, study finds CNN
The fund managers who kept faith with Wirecard FT
#COVID-19
China?
India
HCQ beneficial as preventive drug: SMS doctors told ICMR Economic Times of India

India's Modi promotes yoga against coronavirus Agence France Presse
Korea
K-pop fans: A diverse, underestimated and powerful force Korea Herald
EU/UK
Syraqistan
Scoop: White House to discuss this week whether to approve Israeli annexations Axios

Why the World Should Fear Trump's UN Moves Against Iran The National Interest
New Cold War
US-Russia nuclear disarmament talks to begin, but no sign of China joining in Guardian
Trump Transition
U.S. attorney says he will leave office after Attorney General says Trump fired him CBS. Norms Fairy sheds tear.
One Press Release on OSHA Violations Yields Compliance Equal to 210 Inspections (press release) Duke Sanford School of Public Policy
2020
TikTok Teens and K-Pop Stans Say They Sank Trump Rally NYT. The arena was not full:

It is by no means a small crowd here in Tulsa, Oklahoma, where President Donald Trump is rallying supporters tonight. But the campaign had hyped a packed arena with overflow space that would span blocks outdoors— it is not, by any means, that. pic.twitter.com/ZbgFBciPry

— DJ Judd (@DJJudd) June 20, 2020

Always hire a hall that's too small. Whoops. More:

Actually you just got ROCKED by teens on TikTok who flooded the Trump campaign w/ fake ticket reservations & tricked you into believing a million people wanted your white supremacist open mic enough to pack an arena during COVID

Shout out to Zoomers. Y'all make me so proud. ☺️ https://t.co/jGrp5bSZ9T

— Alexandria Ocasio-Cortez (@AOC) June 21, 2020

K-Pop fans are, I believe, all about online polls.

'It's going to be an angry mob': Kentucky cuts number of polling stations by 95 percent ahead of primary voting Independent. "In a typical election year, Kentucky has about 3,700 polling sites, according to most reports. When Election Day arrives on 23 June, there will be just 200 polling sites across the state — with some of those sites having to serve upwards of 600,000 residents." What could go wrong?

The Postal Service Is Steadily Getting Worse — Can It Handle a National Mail-In Election? ProPublica

Trump Says Mail-In Voting Is His Biggest Re-Election Threat Bloomberg

Trying to predict Biden's veep? The conventional wisdom is usually wrong Harry Enten, CNN

Don't believe the polls: Trump's populist presidency may carry him to victory in 2020 The Hill

The Danger of Electoral Violence in the United States The American Interest
Police State Watch
The End of Policing left me convinced we still need policing Matthew Yglesias, Vox

Video shows FDNY firefighters light off illegal fireworks in Brooklyn New York Post. Normally, I'd pass over the following thread, but it's worth a read:

Last night was the loudest I have ever heard fireworks in my entire life. It sounded like war.

— Son of Baldwin (Robert Jones, Jr.) (@SonofBaldwin) June 20, 2020

I have also received this communication from a friend in a large "urban" area:

ok this may be foily, but the fireworks he described have been going off in my neighborhood. and the same thing, very powerful, professional, I can see them from my balcony.

black neighborhoods observe July 4 in a big way, and it typically starts

before July 4, but this is way in excess of previous years, and my NextDoor list is talking about this…

I remember seeing fireworks — not just firecrackers, but real, star-burst-y, "professional" Fourth of July fireworks — in the sky over Minneaopolis, IIRC on the night the Third Precinct burnt. At the time, I put it down to youthful exuberance, but now it seems odd. "Like clockwork" is odd. These days, I don't like odd. Have any readers experienced this?
The Nova Scotia shooter case has hallmarks of an undercover operation Macleans
Black Injustice Tipping Point
One reported dead, one wounded in overnight Capitol Hill protest zone shooting — UPDATE Capitol Hill

Holy cow, Buchanan and the Slave Power almost made it. This thread is a must-read:

In honor of Juneteenth, a brief story about the America that almost was.

I was at the Federal Archives once, searching for a very different document, when I came across a stack of papers titled "Joint Resolutions Proposing Amendments to the Constitution of the United States." pic.twitter.com/riR2ofRAVN

— Susan Simpson (@TheViewFromLL2) June 19, 2020

'From Here to Equality' Author Makes A Case, And A Plan, For Reparations NPR

Arrest warrant issued for woman who allegedly set Wendy's in Atlanta on fire ABC

taking yes for an answer Fredrik deBoer
Imperial Collapse Watch
The ungoverned globe Benjamin Studebaker, Aeon
Class Warfare
Mekong region at risk of extreme weather events–report Inquirer.net
Sudan says talks on Ethiopia's Nile dam did not produce deal Al Jazeera
COVID-19 is the quiz, climate change the final exam Jeff Masters, Yale Climate Connection. Sadly, Masters' blog at Weather Underground is defunct; this is his new home.
Antidote du jour (via):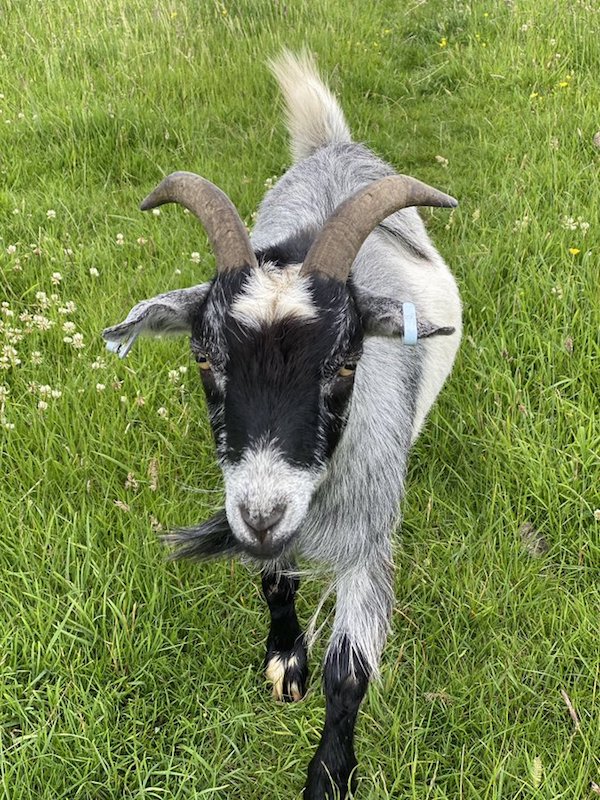 See yesterday's Links and Antidote du Jour here.