How to cook rice: in Asia, it's no laughing matter SCMP
NASA official may face criminal investigation for contact with Boeing Ars Technica
CyberCom scrambles after lieutenant accidentally deletes Alaska DuffelBlog
Remote workers want to re-create those watercooler moments, virtually MIT Technology Review
How Tipu Sultan and Haidar Ali inspired America's founding fathers in their quest for freedom Scroll Not something I learned in my high school history books.
Assault on the Rainforest Continues in the Shadow of the Pandemic Der Spiegel
Half-million California homes, businesses could lose power AP
New rolling blackouts could hit millions in California tonight; Newsom calls crisis 'unacceptable' LA Times
'Insanely hot': Death Valley records world temperature record Al Jazeera
Lebanon faces humanitarian emergency after blast The Lancet
#COVID-19
Science/Medicine
Seven months later, what we know about Covid-19 — and the pressing questions that remain Stat

Covid-19 Vaccine Push Lacks a Key Ingredient: Trust BloombergQuint
Class Warfare
States Seek $26.4 Billion From Drug Companies in Opioid Litigation' WSJ

Con Air' Is Spreading COVID-19 All Over the Federal Prison System Marshall Project

Obama and the Beach House Loopholes ProPublica

MAPPING THE ELECTORAL POWER OF LOW INCOME VOTERS Capital & Main

Turns Out Michelle Obama's Obesity Campaign Was A Flabby Flop The American Conservative

Get Ready for a Teacher Shortage Like We've Never Seen Before NYT What is wrong with this country? I speak as the proud daughter of two teachers — one educated due to the GI bill, the other the first in her family to graduate from high school, let alone college, and the sister of a current teacher.
If you're similarly stunned, my piece in @DemJournal demystifies what's going on here and explains how these men amassed extraordinary wealth in the first place. https://t.co/ukujrptjA4 https://t.co/0h9rmHAsIf

— Sarah Miller (@sarahmillerdc) August 17, 2020

Trump Transition
Appeals court lets emoluments case against Trump continue CNN

Dems Urged to Support Possible Pardon by Trump for Snowden Consortium News
Police State Watch
The NYPD Is Withholding Evidence From Investigations Into Police Abuse ProPublica
United States Postal Service
Voters sue Postal Service and Trump over changes ahead of election Politico

Postal Crisis Has States Looking for Alternatives to Mail-In Ballots NYT

Democrats plan emergency hearing on Postal Service 'sabotage' as Republicans allege 'conspiracy theory' WaPo
CalPERS
State Panel to Investigate Complaints of Calpers Investment Conflict WSJ

The Crucifixion of Ben Meng Institutional Investor

After CalPERS Investment Chief's Abrupt Departure, Trustees Talk Next Steps NYT The writer of the Dealbook account appears to have imbibed the CalPERS version of events.
Food Security
Chinese President Calls for Thrift, Ending Food Waste TreeHugger

Struggling Farmers Work With Overwhelmed Food Banks to Stay Afloat Pew
A Level Fiasco
'You stupid boy': Boris ticks Private Williamson off over exams U-turn Guardian
Democrats in Disarray
MASSACHUSETTS STATE PARTY LEADER TOLD COLLEGE DEMOCRATS TO DESTROY COMMUNICATION RECORDS The Intercept (BC)
2020
The Democratic Renewal Foreign Affairs. Ben Rhodes.

Ocasio-Cortez Welcomes Help From Anti-Trump Republicans in Defeating President—But Rejects Kasich's Attempt to Define Party Common Dreams

Michelle Obama makes impassioned plea and Republicans boost Biden: Key moments from the convention Politico. As good a MSM round-up as any. I'm not going to overburden today's links with too many examples of Democrats attempting to sell their snake oil – by making this all about Trump and eschewing any mention of remedies or policy. Well done! If there's lots of interest otherwise among the commentariat, please feel free to suggest your own links

A Chaotic Night of Mixed Messages Kicks Off the Virtual Democratic National Convention (Column) Variety. Since this was conceived as an entertainment, rather than as politics, it makes sense to evaluate its success on entertainment terms.
I was an elementary schoolgirl at the time, not a football fan, but an avid reader of Heidi – and may have been one of the only people in America who was pleased at the time that they cut to Heidi when they did. But I well remember my father – a keen sports fan, although more baseball than football – didn't see things the same way.
That would have been classic — they should have cut to "Heidi." https://t.co/g12ZAMaQTz

— Matt Taibbi (@mtaibbi) August 18, 2020
The reason this convention is insufferable is that Joe Biden has no economic power analysis so its all New Age-y crap designed to pander to people who don't like Trump but also don't like it when politicians disagree.

— Matt Stoller (@matthewstoller) August 18, 2020
Non-ironically: the Democrats deserve credit for being candid and clear about who their real constituency is. What else do they need to do to eliminate any doubt about this? https://t.co/9H6owkHd5H

— Glenn Greenwald (@ggreenwald) August 18, 2020

China?
China's rail shipments to Europe set records as demand surges for Chinese goods amid coronavirus SCMP
Syraqistan
The Decline in Power of the Oil States Counterpunch Patrick Cockburn
Everyone and their granny knows who's been bankrolling the Taliban throughout the US war there. It's not a secret, and for some reason never a scandal, because according to enlightened Acela Corridor opinion, the Saudi dictatorship can never do wrong. https://t.co/6RRys82uam

— Mark Ames (@MarkAmesExiled) June 29, 2020
Mauritius
Le mystère du vraquier en question (L'express mauritius Colonel Smithers :"Further to the article linked …, unfortunately in French, more and more questions are being asked, including why the ship was taking a longer route, coming into Mauritian waters and coming in without local authorisation. In addition, the ship was not designed, authorised and insured to carry this sort of cargo and sail on this sort of route.

The local Meteorological Office and a former maritime policeman, to be fair at some risk to themselves due to the vindictiveness of the ruling families, have debunked the PM's assertion that the weather was too bad to enable action immediately after the accident and for the local authorities to board the ship and question the crew.

The doctor who reported a life raft and other material from the ship stranded on the beach to the police and, to her surprise, a quick clean up by the police and no request for a statement has come out again with questions. Again, at some personal risk…."

***

Ces données météorologiques qui contredisent le GM Colonel Smithers : "The article linked …details the local Meteorological Office and a former maritime policeman contradicting the government line that nothing could be done to avoid the leak and board the vessel to question the crew due to bad weather that lasted over a week."
Antidote du Jour (via)::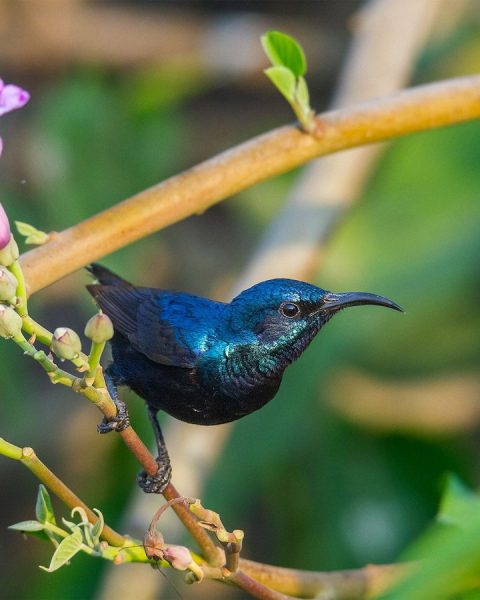 See yesterday's Links and Antidote du Jour here: