Delivery Driver Jumps Into A Pool To Save A Drowning Dog The Dodo
Hunter Dies After Injured Bison Charges Him Vice
Animal Populations Fell by 68% in 50 Years and It's Getting Worse Bloomberg (Dan K)
More than 400 sealed 'craters' are ticking time bombs from a total 7000+ Arctic permafrost mounds Siberian Times (guurst)
Dozens of scientific journals have vanished from the internet, and no one preserved them Science (Dan K)
#COOVID-19
LIVE Global coronavirus deaths pass 900,000 BBC
Science/Medicine

How the Coronavirus Attacks the Brain New York Times (Kevin W)

Statistics, lies and the virus: Tim Harford's five lessons from a pandemic Financial Times (David L)

How to Read That Damning Sturgis Motorcycle Rally 'Superspreader' Study Like a Scientist Gizmodo (David L)

AstraZeneca CEO says participant had neurological symptoms, could be discharged today StatNews (furzy). Help me. This was a serious reaction or they would not have paused the trial.

I'm 46 and had a fairly mild/average case of Covid in March. I was just diagnosed with post Covid onset Glaucoma. This didn't have to happen.

— Diana Berrent (@dianaberrent) September 10, 2020

Dentists Are Seeing an Epidemic of Cracked Teeth. What's Going On? New York Times. Wear an appliance! If you can tolerate them (they are bulky), sport biteguards are cheap and sturdy.

US

U.S. Airports to Stop Screening International Passengers for COVID-19 Starting Monday MSN (ma)

New York City to Resume Indoor Dining at Restaurants Wall Street Journal

University of Michigan undergraduates support grad student strike, say school favors profit over health MLive (ma)

Finance/Economy
China?
TikTok, U.S. Discuss Ways to Avoid Sale Wall Street Journal
Tense India-China border raises fears of escalation DW. Brexit isn't even over the fold.
Brexit
Irish PM warns Boris Johnson over plans to recast Brexit deal Financial Times

EU would be allowed take legal action over 'clear breach' of Brexit deal RTE

This is total nonsense. It was agreed at pace at the government's insistence, presented to the electorate in unequivocally glowing terms, and voted for by all the Conservative MPs including all of the prominent pro-Brexit MPs. https://t.co/7QGVd5IDvX

— Chris Grey (@chrisgreybrexit) September 9, 2020

Brexit: deliberate sabotage? Richard North. Discussion of and link to draft bill.

The last word at a low point in UK democracy from super-sharp @davidallengreen "It is legality not policy that pushes a government lawyer to quit" https://t.co/1hxegWSfz0 via @financialtimes

— Lionel Barber (@lionelbarber) September 9, 2020
Syria is a living hell. Literally.
Syria's forests are burning uncontrollably, no one helping. and the US sanctions on Syria complicates the efforts to fight it. Not to mention COVID19 is still ravaging the country. pic.twitter.com/7Qy7ieFfHU

— Bassem (@BBassem7) September 9, 2020
Big Brother is Watching You Watch
Imperial Collapse Watch
Why the Blob Needs an Enemy American Conservative (Kevin W)
Trump Transition
2020
Can American Democracy Be Saved? Atlantic (resilc). Awfully late to be asking.

Biden and Trump fight over Rust Belt workers Washington Post (UserFriendly). Would be nice if either of them actually meant it.

CNBC poll: "Majorities of likely voters believe that both men are mentally unfit" pic.twitter.com/N7OyB9pEk2

— Jeff Stein (@JStein_WaPo) September 9, 2020

When you visit Biden's "Organizing Tool Kit" – https://t.co/zNnmDpOEgp – and click on "Direct Voter Contact Virtual Phonebank Guide," you're taken to an old doc about how to persuade primary voters and caucus goers. (2/6) pic.twitter.com/RQN9qptJMF

— Susan Sarandon (@SusanSarandon) September 9, 2020

Black Caucus faces upheaval as progressive pressure rises Politico (UserFriendly)

Woman told to remove anti-Trump shirt, votes topless in Exeter, New Hampshire Washington Times (resilc)

Joe Biden Accuses President Trump of Lying About Coronavirus Threat C-SPAN (Kevin C)
California (and Oregon) Burning
2020 Worsening Western Wildfires Climate Central

Wildfires Blot Out Sun in the Bay Area New York Times (David L). Reader David in Santa Cruz said yesterday was like being in the apocalypse. The air wasn't terrible but you could only see rusty orange instead of the sky and it turned to night dark by 3:30 PM.

The green dream or whatever they call it," "nobody knows what it is, but they're for it right?"

– Nancy Pelosi pic.twitter.com/hxhqqXJE5H

— A Black Socialist ? (@SonOfAssata) September 10, 2020

Fires without precedent rage in usually cool, wet Northwest Associated Press (David L)

Oregon governor says towns have been 'substantially DESTROYED' by huge wildfires, loss of life expected RT (Kevin W)
Mark Zuckerberg says Facebook won't remove anti-vaccine posts despite Covid concerns Guardian (resilc)
Amazon adds former National Security Agency director to board after JEDI fight CNBC (Kevin W)
Have You Noticed How Push-Back Against Powell-Fed's Actions Is Getting Louder in the Mainstream Media, from NPR to CNBC? Wolf Richter
Gundlach Says High-Yield Bond Defaults May Almost Double Bloomberg
Guillotine Watch
Elizabeth Holmes May Pursue 'Mental Disease' in Her Defense Bloomberg (UserFriendly)
Class Warfare
Caster is disqualified for having naturally high testosterone, but people celebrate Michael Phelps winning swimming medals because he has naturally low lactic acid production.

The misogynoir really didn't even try to hide itself here. https://t.co/Tw1DwO0bwc

— Sheree Atcheson (@nirushika) September 9, 2020

Discrimination in University Admissions John Kay (David L)

Vacuous. Venal. The family that warped a generation: As the curtain falls on the infamous reality show, SARAH VINE — mother of a teenage girl — says Keeping Up With The Kardashians has done more to set back feminism than anything else this century Daily Mail (Kevin W)
Antidote du jour. Craig and Barbara:
Barrett, our Great Pyrenees, died peacefully in his back yard yesterday. He was 11 and a half years old and a rescue who had been with us for half of his life. Barrett enjoyed long walks on the beach and around the neighborhood. He was protective of his family and had twice graced these pages as an antidote du jour. RIP, Barrett.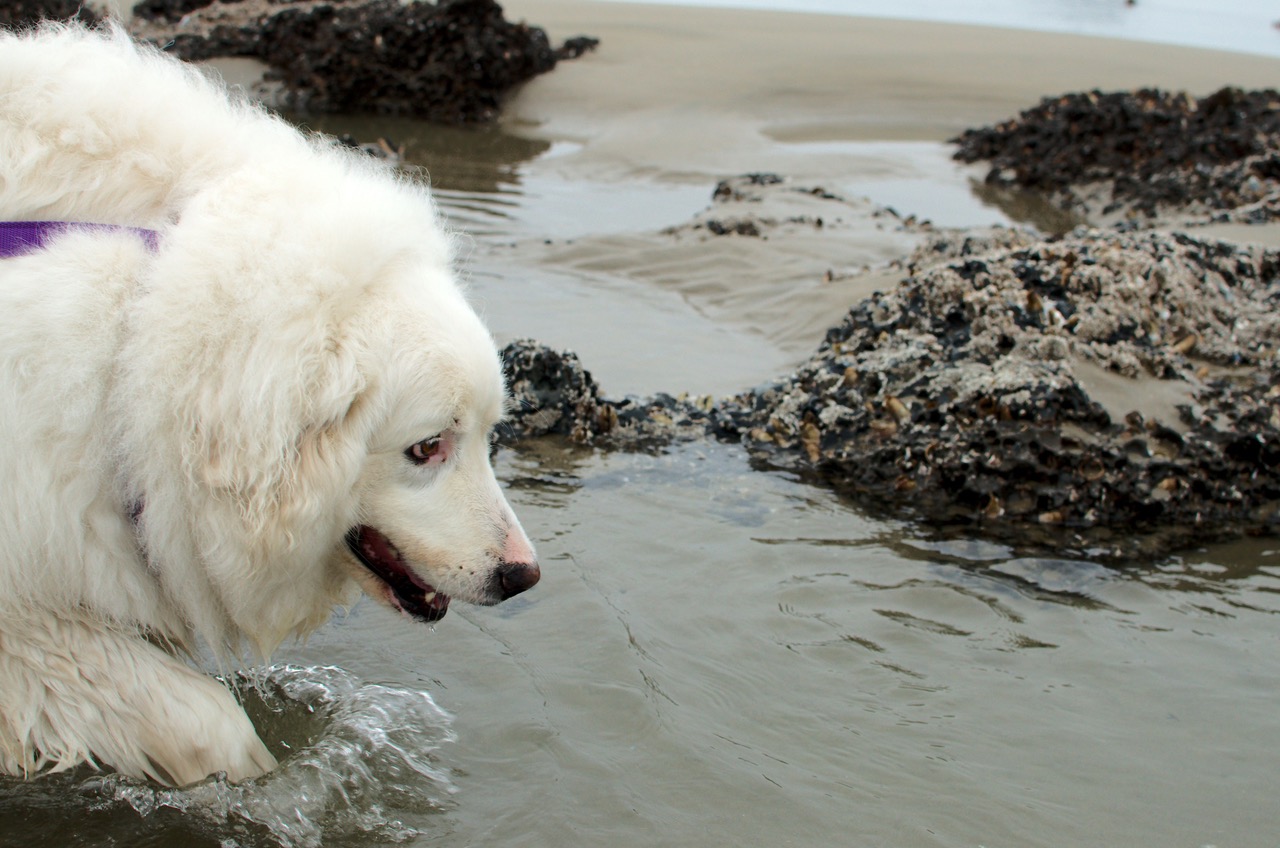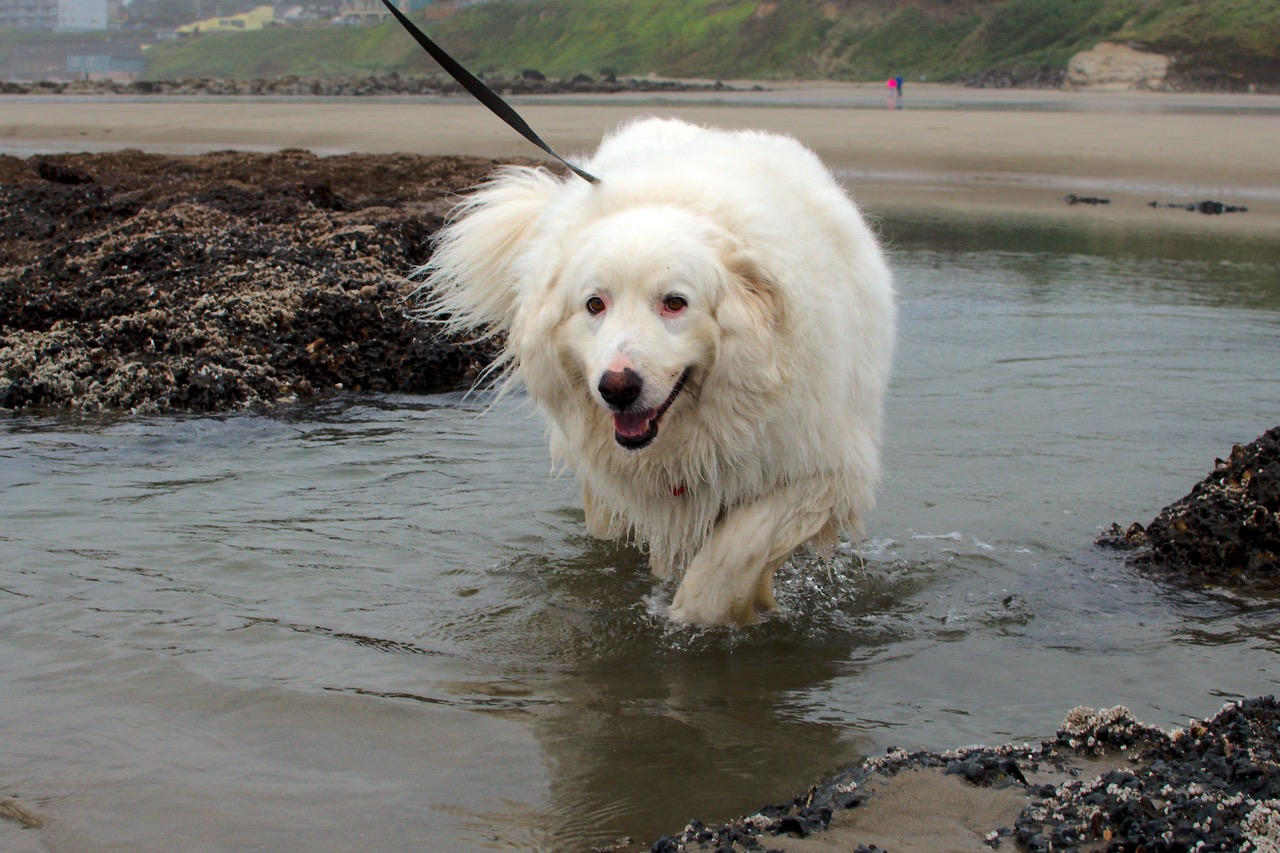 See yesterday's Links and Antidote du Jour here.