How Bunny the Dog Is Pushing Scientists' Buttons The Verge (Furzy Mouse).
First murder hornet nest found to have 200 queens capable of spawning new nests Guardian
The economy as we knew it might be over, Fed Chairman says CNN
An Economist's Guide to the World in 2050 Bloomberg
#COVID19
More Safety Data Would Be Nice, But We Need a Vaccine Now Wired

Horseshoe crabs are crucial to creating vaccines, but they are facing extinction The Hill

A systematic review of SARS-CoV-2 vaccine candidates (PDF) Nature. From the Conclusion: "Herein, we reviewed current vaccine strategies of several pathogenic viruses with the aim to improve vaccine efficacy and safety against SARS-CoV-2. Antigen design plays a significant role in maximizing the immunogenicity. It is necessary to include the important epitopes while excluding the unimportant ones. Moreover, the structure design of the immunogen requires additional research. Employing a suitable delivery system is also critical for vaccine efficacy. Determining which method works best depends on many factors, including the types of vaccines and vaccination routes. Furthermore, adjuvants should be added to the various types of vaccines to enhance immunogenicity; therefore, the selection of appropriate adjuvants is crucial for developing SARSCoV-2 vaccines. Until now, only several studies had reported the immune responses induced by SARS-CoV-2 vaccine candidates. Further trials must test the safety and efficacy of vaccines and search for effective approaches to optimize the vaccines. In conclusion, we hope the insights provided above will aid in the development of SARS-CoV-2 vaccines." Must-read for analysts; exhaustive, informative, reasonably clear language, neutral in tone. Incidentally, I'm not seeing the "delivery system," "vaccination routes," or "adjuvants" being discussed with respect to the Pfizer vaccine, though perhaps I've missed something in the literature.

* * *

Testing for antibodies to SARS-CoV-2 British Medical Journal. "These findings add to mounting evidence that SARS-CoV-2 seroprevalence studies are limited in their ability to correctly identify people who have and have not been infected.9 The risk of false positives is particularly concerning. If antibody responses are used as an indicator of immunity, for example, test results may influence both individual and government decisions about permissible risk of exposure, and false positives may therefore do considerable societal harm."

These Researchers Tested Positive. But the Virus Wasn't the Cause. NYT

* * *

Long-distance airborne dispersal of SARS-CoV-2 in COVID-19 wards Nature. From the Abstract: "Detection of SARS-CoV-2 in central ventilation systems, distant from patient areas, indicate that virus can be transported long distances and that droplet transmission alone cannot reasonably explain this, especially considering the relatively low air change rates in these wards. Airborne transmission of SARS-CoV-2 must be taken into consideration for preventive measures." It's really high time for CDC and WHO to revise their guidance on aerosols. Those who obey scientists, instead of thinking critically about science, need their help.

Multiple COVID-19 Outbreaks Linked to a Wedding Reception in Rural Maine — August 7–September 14, 2020 Morbidity and Mortality Weekly Report. From the Abstract: "A wedding reception with 55 persons in a rural Maine town led to COVID-19 outbreaks in the local community, as well as at a long-term care facility and a correctional facility in other counties. Overall, 177 COVID-19 cases were linked to the event, including seven hospitalizations and seven deaths (four in hospitalized persons). Investigation revealed noncompliance with CDC's recommended mitigation measures." None of the people who died were actually at the reception.

SARS-CoV-2 Transmission among Marine Recruits during Quarantine NEJM. From the Abstract: "The efficacy of public health measures to control the transmission of severe acute respiratory syndrome coronavirus 2 (SARS-CoV-2) has not been well studied in young adults…. Among Marine Corps recruits, approximately 2% who had previously had negative results for SARS-CoV-2 at the beginning of supervised quarantine, and less than 2% of recruits with unknown previous status, tested positive by day 14. Most recruits who tested positive were asymptomatic, and no infections were detected through daily symptom monitoring. Transmission clusters occurred within platoons."

* * *

Assessment of SARS-CoV-2 RNA Test Results Among Patients Who Recovered From COVID-19 With Prior Negative Results JAMA. From the Conclusions: "This study highlights that many patients who recovered from COVID-19 may be still positive (albeit at lower levels) for SARS-CoV-2 RNA, but only a minority of the patients may carry a replicating SARS-CoV-2 in the respiratory tract. Further studies are needed to verify whether such patients can transmit the virus." Oh, great.

Of melatonin & other common household drugs Bangalore Mirror

COVID-19 Event Risk Assessment Planning Tool Covid 19 Risk. Hoteliers and real estate salespersons take note…
China?
3/3

First, and most obviously, defaults threaten disruption in the bond markets by forcing a chaotic repricing. Second, and perhaps less well understood, real lending discipline would all but eliminate the ability of the government to set GDP growth targets.

— Michael Pettis (@michaelxpettis) November 13, 2020
Why Biden needs to pursue 'strategic empathy' with the Philippines South China Morning Post
The Koreas
South Korean firm to produce 150 million doses a year of Russian COVID-19 vaccine – RDIF Reuters. Looking only at results, South Korea knows what they're doing, and we don't. So….

The burning scar: Inside the destruction of Asia's last rainforests BBC. South Korean palm oil giant Korindo.
India
Who has the upper hand in the China-India border dispute? South China Morning Post

'Modi's Rockefeller': Gautam Adani and the concentration of power in India FT
UK/EU
Dominic Cummings to leave Downing Street by Christmas BBC

'YOU'RE to blame': Rush to pub before Lockdown 2.0 may have fuelled record rise in Covid cases, experts say as Britain is hit by 33,470 new infections in a day – up 39% in a week while daily deaths rise 50% to 563 Daily Mail. People should really be more responsible in our dystopian hellscape. (When you see the liberal catchphrase, "our democracy," experiment by replacing "democracy" with "dystopian hellscape." See if the meaning changes!)

Trying to "Protect the NHS" in the United Kingdom NEJM. "On closer inspection, however, it becomes clear that the NHS was not 'protected,' since many of its normal activities were mothballed. Some clinical service slowdowns were attributable to the perception among patients that they should avoid health care facilities to 'Protect the NHS' or to reduce their risk of contracting Covid. In some instances, providers canceled non-Covid care to limit the potential for nosocomial spread within health care facilities. But much care was deferred because hospitals needed to repurpose beds for Covid care in a country that has among the fewest acute care beds per capita in Europe. The results have included an 80-fold increase, between July 2019 and July 2020, in the number of patients waiting more than a year for treatment and a precipitous decline, over the same period, in the proportion of patients receiving their first cancer treatment within 2 months after referral from a screening service." Everything's going according to plan!

Removing dangerous cladding will take 'number of years', says housing secretary Sky News

Denmark's mink farmers count cost of botched cull FT

Germany charges 12 in far-right 'terror' plot: reports Deutsche Welle
Spanish scientists are making 'very promising' human-monkey chimeras in China Big Think
New Cold War
In Karabakh deal, as many questions as answers Eurasia.net

Advice to Biden, Don't Do Stupid Things… Navalny Sarah Lindemann-Komarova, Medium

REPORT: Towards a Political Biography of Vladimir Putin: From Commissar to Accidental Revolutionary From Above, 1975-2003 Gordon Hahn
Trump Transition
Scoop: Trump eyes digital media empire to take on Fox News Axios. Pulling the 2016 business plan out of the drawer?
Democrats in Disarray
Listen to [x] Women of [x] Color!

Direct voter contact, engaging your district year long, and staying rooted in why you are running is right on point.

P.S. Note that when Beto says it, the pundits don't declare it an "attack" or "lashing out" https://t.co/s201zVvbCi

— Rashida Tlaib (@RashidaTlaib) November 12, 2020

Oh thank God. I was worried I wouldn't be able to pay my mortgage. https://t.co/sPY2HPhYeo

— Hilary Duff Man (@Turkeysalad89) November 13, 2020
Biden Transition
Biden's Transition Team Is Stuffed With Amazon, Uber, Lyft, and Airbnb Personnel Vice (Re Silc). Shocker.

Biden team reaching out to former Mattis officials for help with transition Politico

Biden Will Need to Repair a Global Economic Order Trump Damaged Bloomberg

Biden and the World: Global Perspectives on the U.S. Presidential Election Council on Foreign Relations

Biden COVID-19 adviser floats plan to pay for national lockdown lasting up to six weeks The Hill. By borrowing, ffs.

Biden adviser calls for overhaul of Trump's 'Warp Speed' vaccine effort FT

Biden's new chief of staff:

Interesting Feb 15 tweet from the person would be chief of staff to the Biden WH. https://t.co/b6L2O8Li5d

— Glenn Greenwald (@ggreenwald) November 12, 2020
Obama Legacy
Chimamanda Ngozi Adichie on Barack Obama's 'A Promised Land' NYT. Read it? I'd love to, but my diabetes is acting up real bad.
Our Famously Free Press
Biden, the Media and CIA Labeled the Hunter Biden Emails "Russian Disinformation." There is Still No Evidence. Glenn Greenwald
Assange
Company accused of spying on Assange acted for Ecuadorian Intelligence, says ex UC Global manager Computer Weekly
Class Warfare
Staff who work from home after pandemic 'should pay more tax' Guardian

Parents Say Employers Are Illegally Firing Them During Pandemic Bloomberg
The Crisis Wrecking Modern Science The American Conservative. The replication crisis.
The Professor and the Politician Corey Robin, The New Yorker
Antidote du jour (via):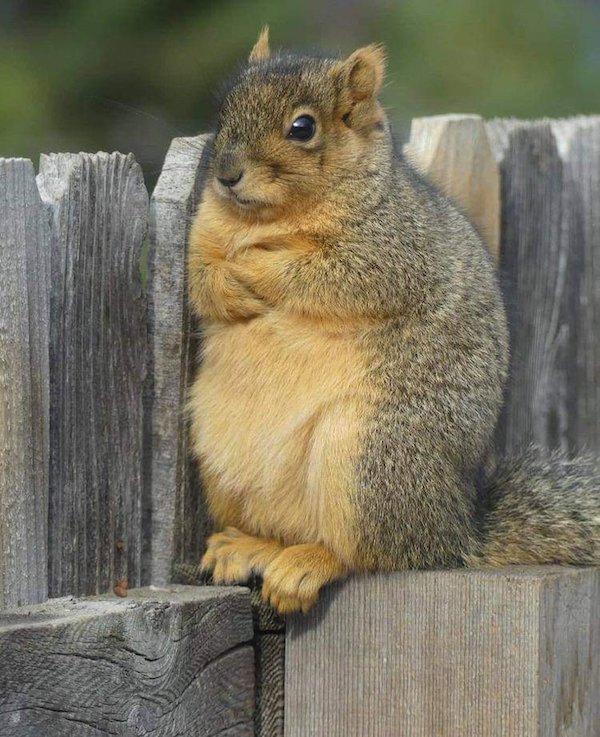 Bonus antidote:
he's chasing the laser ? pic.twitter.com/ptsrZlLXM3

— Gators Daily ? (@GatorsDaily) November 12, 2020
See yesterday's Links and Antidote du Jour here.