At Home among the Birds: An Interview with Jonathan Meiburg Paris Review
Credit Suisse shareholders seek removal of risk chief after twin scandals FT
Growth, coal and carbon emissions: economic overheating and climate change (PDF) Bank of International Settlements
State-Supported "Clean Energy" Loans Are Putting Borrowers At Risk of Losing Their Homes ProPublica
Minnesota gasps at the financial damage it faces from the Texas freeze WaPo (Re Silc).
Study finds ride-sharing intensifies urban road congestion MIT News
Here's our full coverage of the historic 2021 Oscars Los Angeles Timesd
Malaria vaccine from Oxford covid-19 team is most effective ever made New Scientist
#COVID19
Positive impact of oral hydroxychloroquine and povidone-iodine throat spray for COVID-19 prophylaxis: an open-label randomized trial (pre-proof) (PDF) International Journal of Infectious Diseases. n=3000. The study was done in a closed, crowded, close-contact worker dormitory setting in Singapore at the height of the outbreak last year. From the South China Morning Post's summary:

The following were the infection rates for trialled medications:

Vitamin C: 70 per cent infected (or 433 out of 619 participants)
Hydroxychloroquine: 49 per cent infected (or 212 out of 432)
Throat spray: 46 per cent infected (or 338 out of 735)
Ivermectin: 64 per cent infected (398 out of 617)
Vitamin C and zinc: 47 per cent (or 300 out of 634)

[Raymond Seet, the study's lead author] noted there was a "significant absolute risk reduction" of over 20 per cent for those who took hydroxychloroquine and throat spray.

The return of the repressed….

* * *

NIH Scientist Who Developed Key Vaccine Technology Says Patent Gives US Leverage Over Big Pharma Common Dreams

Statement by Moderna on Intellectual Property Matters during the COVID-19 Pandemic (press release) Moderna. From October 2020.

* * *

Guidance for Operating Youth and Summer Camps During COVID-19 CDC. "COVID-19 is mostly spread through close contact by respiratory droplets released when people talk, sing, breathe, sneeze, or cough." "Respiratory droplets" is political language designed to protect the droplet paradigm and its adherents. Droplets fall (like cannonballs or loogies). Aerosols float (like cigarette smoke). Because aerosols float to fill closed spaces, we get superspreader events, where many in that space are infected. The droplet model cannot give an account of superspreading, because the loogies fall within a radius and don't fill the room. How on earth can we expect to stop a pandemic if we don't understand how the infection is transmitted? Comedian Fran Liebowitz understands this, as I linked yesterday. Why can't the comedians at the CDC?

COVID vaccines and kids: five questions as trials begin Nature

* * *

EU chief says vaccinated US tourists to be able to visit Agence France Pressed

When It Comes to a Travel Restart All Vaccines Are Not Equal Bloomberg

* * *

Why the Panic Over Israeli Study on Infections After Vax? MedPage Today

The Forever Maskers New York Magazine

You Pfizer, Me Moderna: Vaccine Recipients Declare Loyalty NYT. Commentary:

Many people are getting quite attached to the companies that made their shots, some even buying T-shirts that broadcast the tribe they've "joined." https://t.co/KSTxQwKvxc

— The New York Times (@nytimes) April 25, 2021

"Tribe," my Sweet Aunt Fanny.
Tribe and state in Iran and Afghanistan: an Update étude rurales. From the Abstract: "Tribalism has its faults and limitations, but its provision of social security and its long-term survival value should recommend it as no anachronism' in the contemporary world."
China?
World Health Organization to decide whether to approve Chinese Covid-19 vaccines for global use South China Morning Post
Air pollution: Asia's deadliest public health crisis isn't COVID Nikkei Asian Review
Myanmar
Myanmar junta chief meets UN special envoy in Jakarta Asian Nikkei Review. NUG responds to the ASEAN summit:

NUG's Foreign Minster @zinmaraung1976 responded to @ASEAN Summit "consensus". She says there's no need to wait and see whether MAH will implement the points. Enough lessons learned since 1988 that dictators say one thing & do another in country. Fact. #WhatsHappeningInMyanmar pic.twitter.com/U2NaRaMjf5

— Harriet (@MsHarrietSays) April 25, 2021

Myanmar activists call for new non-cooperation campaign Straits Times. Still marching:

Residents marched against the military regime while holding #lacquerware containers on Apr. 26 in #Bagan, a #UNESCO World Heritage Site and the center of lacquerware making in Myanmar. Protesters taped anti-regime messages to their lacquerware.(Photo: CJ)#WhatsHappeningInMyanmar pic.twitter.com/lojgZU8TF0

— The Irrawaddy (Eng) (@IrrawaddyNews) April 26, 2021
All 53 on board sunken Indonesian submarine confirmed dead, more debris found: Military chief Channel News Asia
A Muslim influencer complained about a loud mosque, and it went as well as anybody could've hoped Coconuts
India
more shadow boxing. All perfectly fine ideas but note the completely lack of #TRIPSwaiver in the solutions. The op-ed's author, Ashish Jha, is a Senior Advisor at Albright Stonebridge whose clients include Pfizer and the Gates Foundation. Probably should have been disclosed. https://t.co/rsEMC5M9Wp

— Adam H. Johnson (@adamjohnsonNYC) April 26, 2021
UK/EU
IHRA: The Politics of a Definition Free Speech on Israel
Syraqistan
At least three killed as Iranian fuel tanker attacked off Syria Guardian
New Cold War
How Russia Will Retaliate Against the West The National Interest

Book Review: Weak Strongman Irrussianality
People in Ontario are baffled that Doug Ford still uses a BlackBerry Classic from 2014 BlogTO. "The premier is so accustomed to the vintage 2014 smartphone that he has a stack of them and gets refurbished models from a Mississauga electronics ship for about $150 a pop." Burners? Really?
Biden Administration
More action, less talk, distinguish Biden's 100-day sprint AP

Biden's care economy Ryan Grim, Bad News. Still waiting on a key antitrust appointment.

The Price of Nostalgia Foreign Affairs (Re Silc).
Health Care
Persistency in High-Cost Health Care Claims: "It's Where the Spending Is, Stupid" EBRI (UserFriendly). From 2019, relevant to the debate about dropping the age of Medicare eligibility.
Groves of Academe
Break Up the Ivy League Cartel BIG

The Crushing Contradictions of the American University Chronicle of Higher Education
Black Injustice Tipping Point
American Fugitive Current Affairs

The Men Who Turned Slavery Into Big Business The Atlantic
Cash-strapped Haiti has an image problem. The government is spending thousands to fix it Miami Herald (timotheus).
UNESCO honor for ancient earthworks hits snag Indian Country
Class Warfare
How Banks Profited Off The Pandemic David Sirota, The Daily Poster

Paid in Full Real Life. "The emerging dream of an internet where every interaction is a financial transaction." And every transaction has a rent.
The idea the state has been shrinking for 40 years is a myth FT
The road from Rome Aeon
Perseverance and Ingenuity:
The #MarsHelicopter is really "spreading its wings" now – even pushing beyond my camera's field of view. Watch my view of Flight #3, as Ingenuity takes off on a long run (164 ft/50 m) down its flight zone and back. https://t.co/ESQu9PIL9S pic.twitter.com/PzEoD3XoHA

— NASA's Perseverance Mars Rover (@NASAPersevere) April 25, 2021
Ingenuity exits stage right but reappears after a wait.
Antidote du jour (via):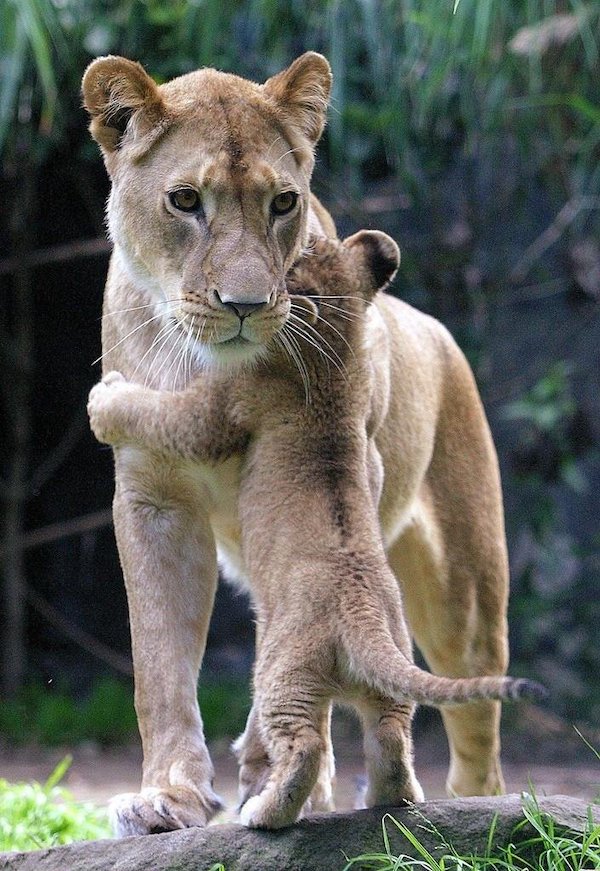 Bonus antidote:
A herd of cows seem to jump for joy on a farm in southern Sweden after seeing green fields for the first time in months ? pic.twitter.com/9vVRb4uDaf

— Reuters (@Reuters) April 24, 2021
See yesterday's Links and Antidote du Jour here.