Golden Parade: Mummified pharaohs moved to new Cairo home Deutsche Welle
Malaysian resort island Langkawi can avoid environmental disaster by making the most of flying lemur and other wildlife's comeback during Covid-19 travel ban, scientist says South China Morning Post
How my uncle dodged death and escaped from East Pakistan to India (with a little help from a hen) Scroll
The Ethiopian who saved an Italian goat cheese BBC
Food, Not Steel, Is Our Biggest Climate Challenge Project Syndicate. Adair Turner.
'Imminent' collapse of Florida reservoir wall will flood Tampa Bay with 20ft wall of polluted water, officials warn: Gov. DeSantis tells residents to evacuate NOW Daily Mail
Dozens dead as torrential rain leads to floods and landslides in Indonesia and Timor-Leste ABC News
As endangered birds lose their songs, they can't find mates Phys.org
A doctor and medical ethicist argues life after 75 is not worth living MIT Technology Review. From 2019; still germane.
Sleeping octopuses might experience fleeting dreams – new study The Conversation
#COVID-19
Big Brother IS Watching You Watch
All the data Google's apps collect about you and how to stop it Wired

Hacker Publishes Phone Numbers and Other Data of 533 Million Facebook Users for Free Gizmodo
Class Warfare
MLK Was a Radical Who Hated Not Only Racial Subordination But Class Exploitation Jacobin

The Liberal Contempt for Martin Luther King's Final Year Consortium News

Homes selling faster than ever even as prices rise to all-time highs Fox 5
Guillotine Watch
Covid: Paris police probe 'secret luxury dinner parties' BBC
Our Famously Free Press
Tankie, Conspiracy Theorist, And Other Pejorative Tools of Narrative Control Caitlin Johnstone
The Enduring Terror of Violent Crime Victimhood Glenn Greenwald
Sports Desk
As Republicans Fume, Georgia Dems Have Mixed Reactions to MLB's All-Star Game Relocation Common Dreams
Inside Corporate America's Frantic Response to the Georgia Voting Law NYT
Biden Administration
GOP Unites in Opposition to Biden's Popular Infrastructure Plan TruthOut

Why Biden won't likely leave Afghanistan Asia Times

As Biden Ramps Up Detention Capacity, Group Warns Contaminated Military Bases 'Are No Place' for Kids Common Dreams
Turkish ex-admirals arrested over criticism of Erdoğan's 'crazy' canal scheme Guardian
Turkey arrests 10 retired admirals over government criticism Al Jazeera
Netanyahu in court as Israel's lawmakers mull over his political fate Guardian
Syraqistan
Saudi Arabia's scramble for an exit strategy in Yemen Al Jazeera

Jordan's Prince Hamzah vows to defy 'house arrest' orders BBC
Biden regime taking on global authoritarianism — by reaffirming our strong support for a feudal king who arrested his feudal prince brother because he criticized the monarchy's systemic corruption. The values-based liberal international order is back!https://t.co/9GWWXtpDFj

— Mark Ames (@MarkAmesExiled) April 4, 2021
Old Blighty
The government's race report has fuelled the controversy it was supposed to lay to rest Independent. Patrick Cockburn.

'Kill the bill': More than 100 arrests at London protest Al Jazeera
Waste Watch
Break Free From Plastic Pollution Act reintroduced, plastics industry ramps up opposition Waste Dive
China?
China warns US against taking a superior position in global affairs South China Morning Post
Springtime for Hitler meets The Sound of Music. ? China produces a musical set in Xinjiang. Even fiction about an authoritarian state's propaganda couldn't have made this up. I read this entire piece with my jaw on the floor. AFP via The Guardian: https://t.co/Zlp4U4Hwr8

— Melissa Chan (@melissakchan) April 4, 2021

Myanmar
Bangladesh's Bloggers Under Siege Diplomat
India
Pre-Columbian transregional captive rearing of Amazonian parrots in the Atacama Desert Proceedings of the National Academy of Sciences
Antidote du Jour (via):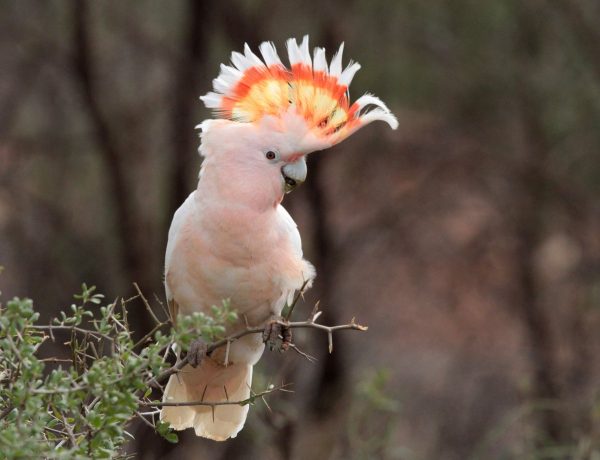 And a bonus video:
Start your day watching a couple of gorgeous birds bathing @ParrotOfTheDay pic.twitter.com/xgQcrOnyie

— Kerrit Bareet birdbath cam (@KerritBareetCam) April 4, 2021
See yesterday's Links and Antidote du Jour here.