Earth's core is growing 'lopsided' and scientists don't know why Live Science
The coming regime shift towards capital-heavy companies FT
Zombies Are on the March in Post-Covid Markets John Authers, Bloomberg
How do you count inflation? Tracking Weimar's hyperinflation Adam Tooze, Chartbook
The rush to 'go electric' comes with a hidden cost: destructive lithium mining Guardian (Re Silc).
False Flags, False Narratives, And The Darkside Of Bitcoin The American Conservative. The headline is deceptive; the author doesn't mention a "dark side."
#COVID19
Novavax Covid-19 Vaccine Is 90% Effective, Including Against Variants, New Study Shows WSJ (not paywalled). One member of the NC Brain Trust comments:

It is not really well established — my understanding is that the nanoparticles are novel — but it has several major advantages:

1. It could in principle be intranasal, which means sterilizing immunity and no need for vaccination drives — people can just administer it themselves. Right now it is intramuscular, but in principle it can be

2. It does not need special storage, which, together with 1), can help poorer countries tremendeously

3. It should be somewhat easier to manufacture (Novavax has not been given to anyone outside of trials because they have not been to ramp up manufacturing, but this is because the company had no manufacturing capacity whatsoever just 9 months ago, not because of the technology itself).

Also, the pancoronavirus vaccines will mostly be of the same type — protein nanoporacticles, but with multiple different spike proteins. So eventually mRNA may be replaced by Novavax-type vaccines, at least for COVID (mRNA has huge potential for many other things, it's just that COVID accelerated the deployment process)

P.S. Their preprint unfortunately only shows bar plots on a log scale, so it is hard to discern the exact numbers — a two-fold difference is not easy to see on a log10 axis.

But it does seem to follow the pattern from the other preprints on the topic of boosters

1. Moderna came out with one more than a month ago, and while it "worked" in the sense that the B.1.351 booster elicited a neutralizing response, the titers were only 40% of those against WT even after the booster. Which is concerning.

2. Then Oxford came out with their preprint about boosters a few days ago. And guess what the results were there? Titers against B.1.351 with the B.1.351 booster were 40% of those against WT withe the original formulation. And titers against B.1.617.2 with the B.1.351 booster were at 20 to 25% those of the WT. We will have to wait to see what the B.1.617.2 booster will be like, but this is not looking good at all — notice how B.1.351 appeared 6 months ago and we are only now looking at the boosters for it, meanwhile, while B.1.351 thankfully has not become dominant anywhere outside of Africa, we now have another variant that is becoming dominant, and it is something very different in terms of the set of mutations, and we don't have boosters for it. Whoever thinks we will not be always 6 months behind variants (at least until a pancoronavirus vaccine appears), is either a lunatic or has a nefarious agenda to advance.

3. Now Novavax came out with their preprint, and as I said, they did not give the exact numbers for the titers, but it does look like titers at 50% of the WT there too.

So it will work as a booster, but then the next booster will have to be given even sooner than the first…

A Top Virologist in China, at Center of a Pandemic Storm, Speaks Out NYT

Are Covid-Sniffing Dogs at Risk? Bloomberg (Furzy Mouse).

Expiratory aerosol particle escape from surgical masks due to imperfect sealing Nature. From the Abstract: "Here, we show experimentally that the aerosol particle concentrations in the leakage airflows around a surgical mask are reduced compared to no mask wearing, with the magnitude of reduction dependent on the direction of escape (out the top, the sides, or the bottom)…. The overall mask efficiency, accounting both for air that passes through the mask and for leakage flows, is reduced compared to the through-mask filtration efficiency, from 93 to 70% for talking, but from only 94–90% for coughing. These results demonstrate that leakage flows due to imperfect sealing do decrease mask efficiencies for reducing emission of expiratory particles, but even with such leakage surgical masks provide substantial control."

EMG and SPI-B: Application of CO2 monitoring as an approach to managing ventilation to mitigate SARS-CoV-2 transmission GOV.UK

Contextualizing the risks of indirect COVID-19 transmission in multi-unit residential buildings National Collaborating Centre for Environmental Health. Important if you live in a high-rise. (For this link and the previous: A lot of the thinking about ventilation done for weatherizing can be applied to Covid in both single- and multi-unit homes. For example, it's not the air through the open door that matters; it's the draft under the closed door. Make sure to seal up holes in the wall for pipes. Imagine the building is a chimney, and so forth. It's not rocket science, but careful observation, a mental picture of the building, and measurement where needed.)
China?
China Taishan plant: 'Performance issue' reported at nuclear facility BBC. Built by Électricité de France.

With Kazatomprom Deal, China Secures Nuclear Fuel Supply and Enhances Ties With Kazakhstan The Diplomat

Win or Lose, U.S. War Against China or Russia Won't Be Short Bloomberg

Global Times, voice of reason:

It just feels so surrealhttps://t.co/aynoBCRAhc
Hao Junshi, a senior Global Times editor, with 3 million followers on Weibo fighting with ultra-nationalists all day long – yes, you read that right, the Global Times has been under siege from various ultra-nationalists for days. pic.twitter.com/tGQYGZjt7F

— itrulyknownchina (@itrulyknownchi1) June 13, 2021

Of course, we don't know if the Weibo ultra-nationalists are organic, either.

More Chinese provinces issue bans on cryptomining Reuters

Why "Pig Iron Scott" should boycott iron ore to China Macrobusiness

China's sea-level rise raises threat to economic hubs to extreme FT. Shanghai 2100:

Go long water control projects….
Myanmar
Taiwan company accused of forcing migrant workers back to dorms amid outbreak Focus Taiwan. Outbreaks in migrant worker dorms have happened in Taiwan, Singapore, Malaysia, and Thailand. It's a little shocking that Taiwan's government, which is said to be functional, has been caught be surprise here, given the dorms' obvious problems with overcrowding and poor ventilation.
Japan to avoid recession, but Q2 growth forecasts cut sharply Reuters
UK/EU
U.K. Pushes for Finance Exemption From Global Taxation Deal Bloomberg. On behalf of the City of London. Of course.
Chile: Fresh curfews despite vaccination program success Deutsche Welle
Imperial Collapse Watch
G7, Biden v. Putin:

Scoop: Inside Biden's Putin prep Axios. I wish "scoop" had not come to mean "emptying one's Rolodex" but here we are.

Putin and Biden Curb Their Enthusiasm Foreign Policy

Biden says it 'remains to be seen' whether Ukraine will be admitted to NATO Politico and Ukrainian tweet scrambles Biden's press conference Politico. Oddly, Zelensky seems to have thought he could muscle Biden. Commentary:

absolutely loving watching the Democratic Party shills dutifully cheer the (false) news Biden is admitting Ukraine to NATO, something that, if true, would instantly place us at war with Russia pic.twitter.com/UlHKbOg1Yr

— Will Stancil (@whstancil) June 14, 2021

Sorry, Liberals. But You Really Shouldn't Love NATO. Stephen Wertheim, Quincy Institute for Responsible Statecraft (also at the NYT).
Biden Administration
Compared With Seven Western Peers, U.S. Adults Least Alarmed About Climate Change Morning Consult
Big Brother Is Watching You Watch
Maine House votes to eliminate police data sharing center AP. Fusion centers. Dirigo!
Our Famously Free Press
Jessica Ashooh: The Taming of Reddit and the National Security State Plant Tabbed to Do It Mint Press. The Atlantic Council strikes again, if a blobbish pseudopodium can be said to strike.
Failed State Watch
Boarding the Failboat:

la is a failed city-state https://t.co/ITUxLewyKe

— Yasha Levine (@yashalevine) June 14, 2021

"Science is always a step ahead of the failure of natural resources. After all, when real meat got scarce, we had soyaburgers ready. When oil for civilian purposes ran low, technology developed the pedicab." –Frederik Pohl and C.M. Kornbluth, The Space Merchants.
Why Buffalo is a hub for illegal debt collectors who scam thousands across the country The Buffalo News
Class Warfare
The Lords Of Hell (And Their Slaves) Ian Welsh

Urban broadband deserts Cory Doctorow, OneZero

How Mormon history helps explain today's public-land fights High Country News
A Mycological Foray: A New Look at John Cage and His Mushroom Obsession Glasstire
Antidote du Jour (via):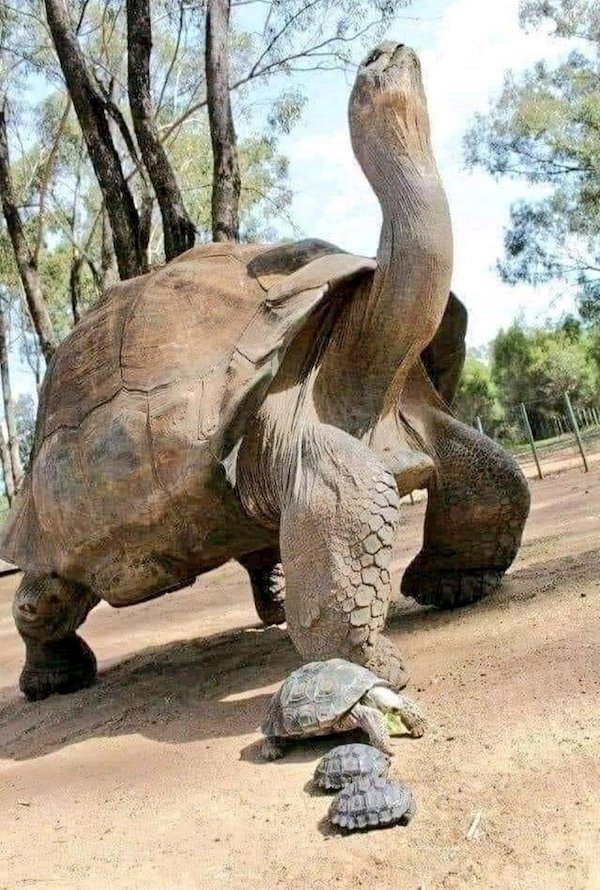 See yesterday's Links and Antidote du Jour here: