Land of Smoke and Fire: Documenting California's Endless Season of Heat (photo essay) Literary Hub
The Climate Change and Infrastructure Crises Are Interconnected Katie Porter, Teen Vogue. The email teaser had a better headline: "Our Country Isn't Built to Withstand the Climate Crisis."
This Cult Classic Buy Signal Isn't to Be Trusted Bloomberg
Are American Companies Better than European Ones? Albert Bridge Capital
Robust and Resilient Finance John Kay
Michael Rees: how a private equity chief turned the tables on his finance peers FT
#COVID19
'I'm sorry, but it's too late': Alabama doctor on treating unvaccinated, dying COVID patients AL.com. I don't trust myself to comment on this one. On intubation, see here, here, and here.

'A form of brainwashing': why Trump voters are refusing to have a vaccine FT. I really need to push back against this pervasive talking point, which has somehow made its way into the FT:

I don't know how to convince people to get vaccines, but hectoring them as idiots isn't likely to work. Moreover, while the partisan divide is real, it is also only one divide. The least vaccinated group – black Americans – is also the most Democratic leaning. pic.twitter.com/41XD4Dao1O

— Matt Stoller (@matthewstoller) July 17, 2021

Even if you accept the framing that partisan divisions are all, shouldn't the Democrats be (as they say in Alchoholics Anonymous) keeping their own side of the street clean?

* * *

Viral Load of SARS-CoV-2 in Respiratory Aerosols Emitted by COVID-19 Patients while Breathing, Talking, and Singing (preprint) medRxiv. Conclusions: "Fine aerosols produced by talking and singing contain more SARS-CoV-2 copies than coarse aerosols and may play a significant role in the transmission of SARS-CoV-2. Exposure to fine aerosols should be mitigated, especially in indoor environments where airborne transmission of SARS-CoV-2 is likely to occur. Isolating viable SARS-CoV-2 from respiratory aerosol samples remains challenging, and whether this can be more easily accomplished for emerging SARS-CoV-2 variants is an important enquiry for future studies."

Household Transmission of SARS-CoV-2 from Children and Adolescents (letter) NEJM. "This retrospective study showed that the efficient transmission of SARS-CoV-2 from school-age children and adolescents to household members led to the hospitalization of adults with secondary cases of Covid-19. In households in which transmission occurred, half the household contacts were infected."

The introduction of a mandatory mask policy was associated with significantly reduced COVID-19 cases in a major metropolitan city PLOS One. From the Abstract: "Introduction of mandatory mask use on July 22, 2020 during a resurgence of COVID-19 in Melbourne, Australia created a situation that facilitated an assessment of the impact of the policy on the epidemic growth rate as its introduction occurred in the absence of other changes to restrictions… Themandatory mask use policy substantially increased public use of masks and was associated with a significant decline in new COVID-19 cases after introduction of the policy. This study strongly supports the use of masks for controlling epidemics in the broader community."

* * *

Effectiveness of Covid-19 Vaccines against the B.1.617.2 (Delta) Variant NEJM. Results: "Effectiveness after one dose of vaccine (BNT162b2 or ChAdOx1 nCoV-19) was notably lower among persons with the delta variant (30.7%; 95% confidence interval [CI], 25.2 to 35.7) than among those with the alpha variant (48.7%; 95% CI, 45.5 to 51.7); the results were similar for both vaccines." Conclusions: "Only modest differences in vaccine effectiveness were noted with the delta variant as compared with the alpha variant after the receipt of two vaccine doses. Absolute differences in vaccine effectiveness were more marked after the receipt of the first dose. This finding would support efforts to maximize vaccine uptake with two doses among vulnerable populations. (Funded by Public Health England.)"

SARS-CoV-2 Vaccine Effectiveness in a High-Risk National Population in a Real-World Setting Annals of Internal Medicine. Pfizer; Moderna. Setting is the VA. Conclusion: "Currently used vaccines against SARS-CoV-2 infection are highly effective in preventing confirmed infection in a high-risk population in a real-world setting." Limitations: "Predominantly male population; lack of data on disease severity, mortality, and effectiveness by SARS-CoV-2 variants of concern; and short-term follow-up."

* * *

As US 'Drowning' in Unused Doses, WHO Chief Laments 'Horrifying Injustice' of Covid-19 Vaccine Inequity Common Dreams

Sitting In Limbo Stethoscope on Rome. Good round-up.
China?
The photos/videos coming from the flood in Henan province in China are quite scary. https://t.co/hBYS7OkkPh ht @KarolineCQKan pic.twitter.com/mW8AhU5UOL

— Akshat Rathi (@AkshatRathi) July 20, 2021
Myanmar
Russia working closely with post-coup Myanmar on military supplies – exporter Reuters. Unsavory.

Chinese Casino City in Myanmar Recruiting Despite COVID-19 Crisis Irrawaddy. Yet more unsavory. This seems related:

— John Reed จอห์น รีด (@JohnReedwrites) July 22, 2021

Yunnan Sees COVID-19 Spike as Myanmar Slides Toward 'Super-Spreader' State The Diplomat. Worth noting that Myanmar borders both China (population 1.398 billion) and India (1.366 billion), hence 36.4% of the world population (7.674), using 2019 figures. Crematoria a good proxy:

Smoke at the chimney hasn't stopped in this past week in Yangon's cemeteries due to deaths from COVID-19 suspected patients. Photo by @HtetHak #WhatsHappeningInMyanmar #Jul21Coup pic.twitter.com/TxXDjtQzVH

— Shoon Naing (@Shoon_Naing) July 21, 2021

Myanmar also provides an enormous migrant labor class to Southeast Asia.
Vietnam makes test batch of Russia's Sputnik V jab New Straits Times
India
Covid May Have Claimed as Many as 5 Million Lives in India Bloomberg

Guwahati, A Planned Smart City, May Be Underestimating Its Garbage Problem The Wire
Syraqistan
Ben & Jerry's to stop sales in Israeli settlements in occupied territories BBC
UK/EU
Germany, US strike Nord Stream 2 compromise deal Deutsche Welle

Empire 2.0 The Baffler. Imperial nostalgia in the UK.

Chinese tycoon gets go-ahead to build vast central London 'palace' Guardian
The Caribbean
The Assassination of Haiti's President The New Yorker. "'The only part I believe is that the President is dead,' a pregnant friend in Port-au-Prince said."

Haiti's opposition, civil society distance themselves from new PM Agence France Presse

Company Implicated in Moïse Assassination was Involved in Attack Against Maduro Orinoco Tribune
Biden Administration
"President Biden says getting vaccinated 'gigantically important'" WBAL. From the transcript: "You're not gonna you're not gonna get covid if you have these vaccinations."

PRES. BIDEN: "You're not gonna get COVID if you have these vaccinations." pic.twitter.com/5x1xfQryIX

— Breaking911 (@Breaking911) July 22, 2021

Biden is lying. Breakthrough infections exist, and not as a theoretical possibility, but out in the general population where people can see. I can only think that the PMC in the person of Fauci, and here with a President from the party that represents them, believe so deeply in the Noble Lie as a way of "nudging" people into behaving according to their sought policy objectives that they can't consider alternatives (for example, telling the best truth we know about the odds). It certainly hasn't worked so far; being liberal Democrats, they are doubling down on fail.

Infrastructure deal's Democratic opposition Axios. The party the Democrat leadership constructed acts like the Party was constructed to act.
Inside the Flint water crisis cover-up: Top officials' missing phone messages and Rick Snyder's legal war against prosecutors Detroit Metro Times
Health Care
Medical debt overtakes nonmedical as largest source in collections. COVID-19 may be making it worse. Health Care Dive

Sanofi, Lilly, Novo and a trio of PBMs face racketeering claims over pricey insulin drugs Fierce Pharma
Sports Desk
How bad can it be? LRB. Does cheating in sport matter?
Imperial Collapse Watch
An immigrant living through American decline Yasha Levine. Part three of a series; part one, part two.
Class Warfare
Slavoj Žižek: Last Exit to Socialism Jacobin. "To escape into the comfortable modesty of our finitude and mortality is not an option; it is a false exit to a catastrophe. As universal beings, we should learn to accept our environment in all its complex mixture, which includes what we perceive as trash or pollution, as well as what we cannot directly perceive since it is too large or too minuscule (Timothy Morton's 'hyperobjects')."
History As End Matthew Karp, Harpers (Carolinian). Well worth a read, a careful read.
Andidote du jour (via):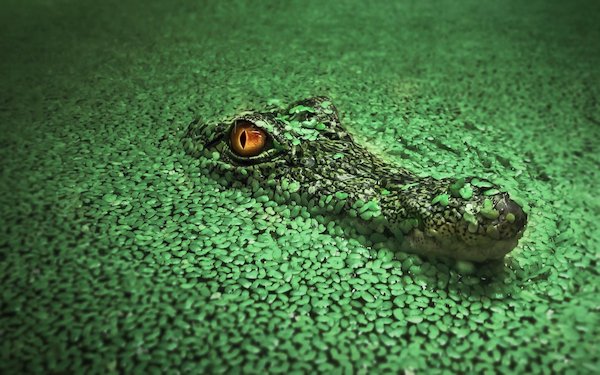 Bonus antidote:
POV: this is the best day of your life pic.twitter.com/0eLfJO61hW

— Capybaras (@CapybaraCountry) July 20, 2021
See yesterday's Links and Antidote du Jour here.