Drewry Survey Of Top Shippers And Carriers On The Medium-Term Strategic Impact From The Container System Crisis Hellenic Shipping News
America faces supply-chain disruption and shortages. Here's why Matt Stoller, Guardian (Re Silc).
There's a Multibillion-Dollar Market for Your Phone's Location Data The Markup
PG&E charged with manslaughter for Zogg Fire in northern California Wildfire Today
#COVID19
Longer NYC Commutes, Household Crowding Linked To Higher COVID-19 Rates The Gothamist (original).

The impact of SARS-CoV-2 vaccination on Alpha and Delta variant transmission medRxiv.n = 51,798. From the Abstract: "We performed a retrospective observational cohort study of contacts of SARS-CoV-2-infected index cases using contact testing data from England…. Vaccination reduces transmission of Delta, but by less than the Alpha variant. The impact of vaccination decreased over time. Factors other than PCR-measured viral load are important in vaccine-associated transmission reductions. Booster vaccinations may help control transmission together with preventing infections."

COVID Shuts Down 'Aladdin' Just a Day After Splashy Broadway Reopening Daily Beast. Oopsie.

Troops move to block Pentagon vaccine requirement in court The Hill

We're Already Barreling Toward the Next Pandemic The Atlantic. Well worth a read.
China?
Myanmar
Myanmar's economic crisis fuels underground currency trading Straits Times

Myanmar Junta Crony Plays Key Role in Arms Purchases From Ukraine The Irrawaddy

Myanmar's ethnic Bamar majority seeks amends with Rohingya after they, too, face military violence Globe and Mail
The Lockdown is Lifted Vietnam Weekly. For Ho Chi Minh city. But the provinces differ.
Australia's NSW state premier resigns over corruption probe amid COVID-19 battle Reuters. Gladys: "My work here is done."
Melbourne grand final parties directly linked to record-breaking COVID-19 cases in Victoria Perth Now. Extroverts are gonna kill us all.
India
India coal crisis brews as power demand surges, record global prices bite Reuters

After meeting Biden and Harris in the US, Modi discovers that the Sword of Democracy is double-edged The Scroll
The Koreas
Women Don't Want to Do It, Men Don't Have Anyone to Do It with The Blue Roof
UK/EU
Senior LFB officer wrote note warning of 'significant threat' of facade fires just weeks before Grenfell fire Inside Housing

Sunak faces the brutal maths of electric vehicles FT

Climate Is Germany's Top Issue No Matter Who Governs After Talks Bloomberg
The Country That Makes Breakfast for the World Is Plagued by Fire, Frost and Drought Bloomberg. Brazil.
Amazon distribution center in Tijuana sits in sharp contrast to its surroundings Mexico News Daily
The Caribbean
Venezuela and the Re-Emergence Of Sovereignty in the America People's Democracy
Biden Administration
The AFL-CIO urges members of the United States House of Representatives to vote for the bipartisan Infrastructure Investment and and Jobs Act (#IIJA) when it comes to the House floor this week.

1/

— AFL-CIO ✊ Pass the #PROAct (@AFLCIO) September 30, 2021

* * *
Our Famously Free Press
Alex Jones Just Lost 2 Sandy Hook Cases HuffPo

'You Should Get the Vaccine Despite the Media Telling You You Should' FAIR

Why is CNN doing PR for a Middle Eastern dictatorship? Responsible Statecraft
Assange
Pompeo: Sources for Yahoo News WikiLeaks report 'should all be prosecuted' Yahoo News. So the story is true… .
Health Care
Woman charged for crying during surgery Boing Boing (Re Silc). Includes an image of the bill, with an $11.00 charge for 96127, "Brief Emotion":

According to a Mentegram article titled, "CPT Code 96127: How to Increase Revenue with This NEW Behavioral or Emotional Assessment" CPT Code 96127 "is a code that may be used to report brief behavioral or emotional assessments for reimbursement" and "may be billed four times for each patient per visit, utilizing four different instruments or assessments. So not only will clinicians have more efficient practices by utilizing these screenings, but they can also use them to build revenue." The article concludes with "Can you see how this missed income can really add up?"

On upcoding and the Direct Contracting Entity Business model designed to privatize Medicare, see here. It's beautiful, in its own way. Health care for profit creates a system so vicious you cry when you experience it. Then they bill you for crying. It's the neoliberal circle of life!
Groves of Academe
Australian Universities Are Finance Investors With a Side Hustle in Education Jacobin
Imperial Collapse Watch
Policy Series 2021-52: The Trump "Legacy" for American Foreign Policy International Security Studies Forum. As with so much, Trump was a catalyst, provoking a long-prepared reaction:

Cunctation may be the only realistic policy with respect to the other issues Biden must face. In the long run the United States is unlikely to overcome the assertiveness of China in geopolitical and economic terms, the resistance of both China and the Soviet Union to human rights, and the global turn to authoritarianism more widely. With respect to international economic and social issues, the major Western nations will all confront throngs of migrants fleeing collapsing or abusive state authority in Central America and the Middle East (the latter of which are more of a European concern); they have already had a hard time facing the global health issues raised by the COVID-19 pandemic; and all them are struggling to institute the collective action needed to mitigate the massive impact of climate change. The harsh truth is that every president inherits a heavily encumbered international situation and must judge what to accept and what to contest. Biden has accepted Germany's plan to move ahead with the Nord Stream 2 pipeline from Russia as a "fait-accompli," even though it threatens to further squeeze Ukraine, and will not reduce German dependence on hydrocarbons[1] Despite ritual denials, NATO partners in general have apparently accepted the Russian annexation of Crimea as a fait-accompli. .

Word of the day: Cunctation. Bonus points for getting "fait accmompli" and "leitmotif" into the same sentence.

Leader of Prestigious Yale Program Resigns, Citing Donor Pressure NYT

AP: Military units track guns using tech that could aid foes AP. Oopsie.

Pentagon, Lockheed Agree to Cut F-35 Delivery Rate American Machinist
Class Warfare
Body Horror The Baffler. Well worth a read; gets better as it goes on.

Capital Finds a Way The Age of Invention. Dutch capital drove the first enclosures.
Canada grants asylum to four people who hid Edward Snowden in Hong Kong Guardian. Virtue rewarded!
Antidote du Jour (via):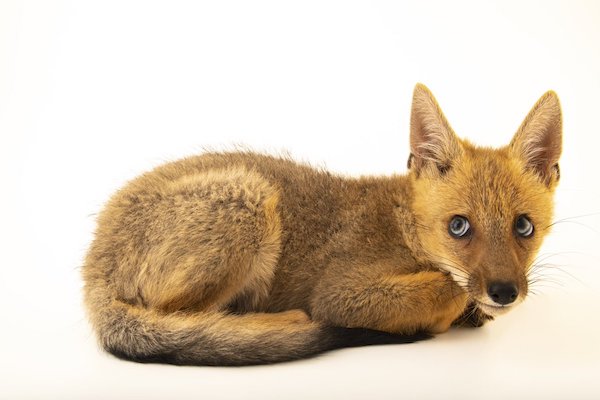 Bonus Antidote:
An army veteran takes it upon himself to rid his property of an alligator, using only a wheelie bin and brute strength.

Read more here ? https://t.co/i5s47ioELE pic.twitter.com/wfeWKJsmwy

— Sky News (@SkyNews) September 30, 2021
The alligator knows one big thing….
See yesterday's Links and Antidote du Jour here.