A calm and contented Thanksgiving to our readers! –lambert
Georgia politician stands by giant topiary chicken that got him ousted as mayor CBC
The Pigeon Puzzle: How Do They Figure Out Their Impossibly Long Routes Home? The Walrus
The bright new age of venture capital The Economist. Includes potted history. Handy chart, albeit long:

What does machine learning say about the drivers of inflation? Bank of International Settlements
The McDonald's Ice Cream Machine Hacking Saga Has a New Twist Wired
The Human-Machine Game The Shape of Reality
Thanksgiving
Meat Is Hard for Hungry Families to Come By. Enter These Deer Hunters. DNUYZ (Re Silc).
Climate
Earth Alienation As A Service The Convivial Society

Fun, Games, and Extractivism The Baffler

In dispute over groundwater, court tells Mississippi it's equitable apportionment or nothing SCOTUSblog
#COViD19
'Our Hospitals Are Full': Boston Doctors Warn of COVID Surge Amid Bed Shortage NBC Boston
China?
Myanmar
Myanmar opposition raises $6.3 million on launch of 'revolution' bonds Reuters. Even that amount goes a long way in Myanmar.
Syraqistan
One in six VLCCs has carried Iranian or Venezuelan oil over the past two years Splash 247
Ethiopia: The West's Diplomats Meet in Secret to Decide How to Help the TPLF Jeff Pearce. Zoom video, oopsie.
UK/EU
Second lab owned by scandal-hit testing company facing allegations of misconduct Independent. The company: Immensa. Not Mothra? Godzilla? Immortan Joe? Who would be crazy enough to give money to a firm with a name like that?

Deutsche Bahn whistleblowers alleged fraud at Germany's biggest infrastructure project FT
The Hooded Cloak John Ganz, Unpopular Front. France in the 30s.
New Cold War
Feeding the Bear: A Closer Look at Russian Army Logistics and the Fait Accompli War on the Rocks

What war with Russia over Ukraine would really look like Responsible Statecraft. More pointedly on the Twitter:

.@LievenAnatol: Only the most insane of US politicians and commentators actually want to go to war with Russia in Ukraine. pic.twitter.com/61QCaoJ8iC

— Quincy Institute (@QuincyInst) November 24, 2021

British High Court Judge Rules Against Catherine Belton, Harpercollins in Double-Barreled Blast John Helmer, Dances with Bears
Biden Administration
Supply Chain
California ship pileup still piling up — but out of sight, over horizon Hellenic Shipping News
Boeing
Structural Issues Still Slowing 787 Production Rate American Machinist. "Premature aging of the airframe." Oh.
L'Affaire Jpffrey Epstein
Jeffrey Epstein denied having any suicidal thoughts and prison staffers made litany of errors prior to his death, prison documents reveal CNN. Then again….
Black Injustice Tipping Point
Georgia Defendants Convicted in the Ahmaud Arbery Case Jonathan Turley

Ex-prosecutor charged in Ahmaud Arbery case booked at jail AP
Charlottesville rally organizers found liable by jury The Hill
Zeitgeist Watch
my employee refuses to lie to customers — but that's our policy Ask a Manager
Imperial Collapse Watch
Peace without Empire Perry Anderson, London Review of Books
Class Warfare
This Year I'm Thankful for the Revolt Against Two-Tier Labor Notes

Get back on the job, essential workers!

On Kimberleigh Smith's first day on the job at Little Caesar's she had an AK-47 pointed at her after an irate customer lost his cool when he was told it would take 10 minutes for his pepperoni pizza to be ready. pic.twitter.com/76oPMovqT3

— Sam Luther (@SamLuther_) November 23, 2021
How Music Created Silicon Valley The Honest Broker. The deck: "The tech titans couldn't have built their empires without songs—and now they are destroying the cultural ecosystem that made them rich"
Antidote du jour (via):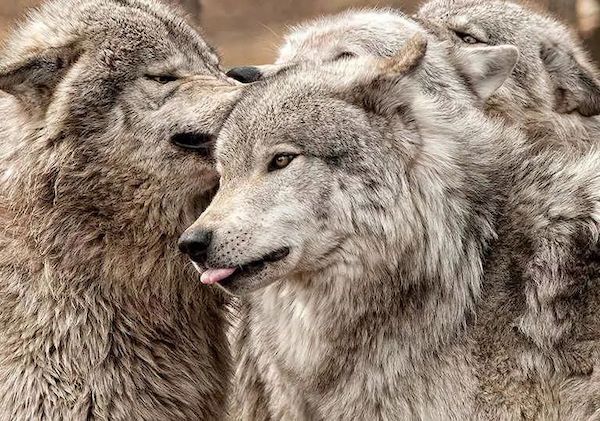 And a bonus (Dr. Kevin). Yves said her father said wild turkeys are smart; it's the domesticated ones that are dumb as dirt.
This New Hampshire turkey takes safety seriously,
stops traffic so others can cross safely#funny #animals from March 2019 pic.twitter.com/mjcdT8L1UJ

— ○༺??ᗙ ?????? ?️‍⚧️ ᗛ??༻○ (@KlatuBaradaNiko) November 23, 2021
See yesterday's Links and Antidote du Jour here.