Maine cat missing for 2 months spotted on trail cam with a fox before being reunited with its family Bangor Daily News
Take a closer look: how more and more students are catching the citizen science bug The Conversation
Corporate Profits Drive 60% of Inflation Increases Matt Stoller, BIG
The Fed's Doomsday Prophet Has a Dire Warning About Where We're Headed Politico
Cryptocurrencies: a view from the left MR Online
Professional Poker Player Banned For Deceiving Opponents By Knowingly Betting On Weak Hand The Onion
Climate
Judge won't intervene to let Maine power line construction resume WBUR

As Western states pledge to take less water from Colorado River, tribes seek a bigger role LA Times

Alaska hits record-high temperature for December, plus freezing rain Seattle Times (Re Silc).
#COVID19
Texas Children's Hospital and Baylor College of Medicine COVID-19 Vaccine Technology Secures Emergency Use Authorization in India (press release) Texas Children's Hospital. "Dubbed 'The World';s COVID-19 Vaccine', [Corbevax] uses a traditional recombinant protein-based technology that will enable its production at large scales making it widely accessible to inoculate the global population. Oddly. although there's much coverage in India, coverage here is much more difficult to find. After searching on "Corbevax Baylor," some local coverage. Good to see the scientists at Texas Children's doing the right thing.

As Omicron Spreads, Officials Ponder What It Means to Be 'Fully Vaccinated' NYT. If the Obama administration believed that everything could be solved with public relations, the Biden administration believes that everything can be solved with semantics. Symbol manipulators gotta symbol manipulate!

After Vaccines: Where Covid Death Rates Have Risen The Big Picture

Effectiveness of BNT162b2 Vaccine against Omicron Variant in South Africa (correspondence) NEJM. Pfizer.

* * *

Reports from the field:

India hospitalization:

Covid news from a Mumbai hospital with which I am associated:

Five days back – record lowest cases in the last one year
Today – Covid ward full and now expanding capacity

Omicron is here and spreading fast. Be careful. Stop partying. Wear masks. Get your vaccines.

— Harsh Goenka (@hvgoenka) December 27, 2021

New South Wales hospitalization:

26/93 In other words, optimistic assumptions about the impact of the Omicron variant on hospital admissions are unrealistic.

— Anna Davidson | OzSAGE | #CovidisAirborne (@PMGPSC) December 30, 2021

Nice work, Gladys.

'Kentucky is now in a surge from omicron.' State's positivity rate, case numbers soar Herald-Leader (DM). "Hospitalizations from COVID-19 have not begun to surge as precipitously yet in Kentucky the way they have in places like Washington, D.C., New York, New Jersey and Maryland…. A spike in hospitalizations has historically followed a surge in positivity rate and new infections."

* * *

The C.D.C. Has New Covid Guidelines. This Is What It Got Wrong. Aaron E. Carroll, NYT. Naturally not a word on layered defenses, ventilation, or therapeutics. And then there's this:

When the pandemic began, there were no vaccines, so we all lived in a world where everyone was at the same high risk.

Really? "Dr. Carroll is the chief health officer for Indiana University." Carrroll has made the gobsmacking claim that he, a powerful executive at a major university, was at "the same high risk" in 2020 as an "essential worker" — remember them? — in, say, a slaughterhouse. Or for that matter, an ER. "[Carroll] writes often on health research and policy." No doubt, because he's pig ignorant, and that's highly adaptive these days.

More on the CDC's new guidelines:

MUDDIEST GUIDELINE EVER—Tell me what's wrong with this @CDCgov rule—besides zero testing for early isolation exit—it says you can simply leave the house if "your symptoms are resolving". ➡️In what universe is that considered a clear guideline? It's dangerously muddy @CDCDirector! pic.twitter.com/NZObjOEs9A

— Eric Feigl-Ding (@DrEricDing) December 29, 2021

"Resolving"? But not yet resolved?

* * *

Vaccinated Isn't Enough: Omicron Carries the Risk of Long Covid Rolling Stone

Clinical characteristics with inflammation profiling of Long-COVID and association with one-year recovery following hospitalisation in the UK: a prospective observational study (preprint) medRxiv. n = 2320 (five months visit), n = 807 (five months and one year visits). From the Abstract: "In a diverse population of adults post-hospital admission with COVID-19, our large UK prospective multi-centre study reports several novel findings: the minority felt fully recovered at one year with minimal recovery from five months across any health domain; female sex and obesity are associated with being less likely to feel fully recovered at one year; several inflammatory mediators were increased in individuals with the most severe physical, mental health, and cognitive impairments compared to individuals with milder ongoing impairments."

* * *

Forecasting the Omicron winter: Experts envision various scenarios, from bad to worse STAT (original). "The models might be noisy; assumptions and uncertainties abound when data is sparse, which happens when a new variant emerges. But they're better than nothing." I'm not so sure that's true. There's "selection pressure" on models, too, as factions cherry-pick them. Further, "hope for the best, but prepare for the worst." I suspect the models, because they all present a range of scenarios, reinforce our hopeful tendencies toward the "middle ground fallacy," thus eroding our abilities to actually prepare. Readers, thoughts? (To be clear, my priors are that I loathe models. Give me good epidemiological studies and proposals for biological mechanisms any day.)

Omicron Is Pushing America Into Soft Lockdown The Atlantic. "In a soft lockdown, businesses are also on their own. Last spring's stay-at-home orders came with unemployment assistance and emergency loans. None of that is coming this time." Worse than Trump.

A third of Ohio deer test positive for COVID-19 virus Center for Infectious Disease Research and Policy (original).
China?
Myanmar
Myanmar military reverts to strategy of massacres, burnings AP

China Provides Submarine to Myanmar Junta The Irrawaddy
Povidone in Singapore:
11/ Povidone-iodine (PVP-I) mouth gargle to be distributed free for every Singapore household https://t.co/PJUXpsTKj7
This is presumably because of this study that the Singaporeans conducted https://t.co/bOthmvICAi

— Brendan Duong (@brendan_duong) December 28, 2021
The whole thread is heartening; it shows what a functioning, First World-style government can do.
UK/EU
UK life sciences lobby calls for investment in antivirals to fight Covid FT
New Cold War
Claim in 2021: Putin is "sitting on top of an economy that has nuclear weapons and oil wells and nothing else." Russia Matters
Biden Administration
White House won't sign deal for 500M COVID tests until late next week MSN

President Biden to ABC's David Muir on at-home COVID testing: 'Nothing's been good enough' ABC. From last week, still germane. "'I wish I had thought about ordering' 500 million at-home tests 'two months ago,' [Biden] told Muir." The molasses-brained West Wing seems not to understand exponential growth. Perhaps this month will be a learning opportunity for them.

The Unplanned Costs of an Unmanned Fleet War on the Rocks
2 decades of left turns Ryan Cooper, The Week
Retailers Are Blaming The Internet For A Retail Theft Surge That Might Not Be Happening; Media Is Helping Them Out TechDirt. Meanwhile (Re Silc):
Agreed to 95-3: Hawley amendment to establish a deficit-neutral reserve fund relating to hiring 100,000 new police officers nationwide to combat the crime wave in the United States. (2734)

— Senate Periodicals (@SenatePPG) August 11, 2021
Va. teachers push back on equity proposal to abolish some grades, late homework penalties ABC7. "No grading for homework as the proposal says mistakes are vital to learning and students are less likely to take risks when they fear they will be graded down for making a mistakes."
Health Care
'Get that money!' Dermatologist says patient care suffered after private equity-backed firm bought her practice NBC
Supply Chain
TuSimple claims success on 80-mile driverless Class 8 pilot in Arizona Freight Waves. "A TuSimple survey vehicle looked for anomalies five miles in front of the autonomous truck."…. If your algo is bad, control your inputs.
L'Affaire Joffrey Epstein
Ghislaine Maxwell found guilty, faces prospect of decades in prison Julie K. Brown, Miami Herald. "Federal prosecutors purposefully seemed to steer the case around the potential minefield of identifying figures they referred to as 'third parties' who were in Epstein's orbit." Mission accomplished!

'Maxwell did not act alone. Others must be held accountable': Prince Andrew accuser Virginia Giuffre leads reaction to Ghislaine Maxwell guilty verdict. Victim Annie Farmer says she has been 'moved to tears' Daily Mail
Guillotine Watch
Reasons for optimism after a difficult year GatesNotes
Why Bugs Must Be a Bigger Part of the Human Food Chain Bloomberg
Class Warfare
On Slaughterhouse Floor, Fear and Anger Remain NYT. Nothing fundamental will change.

Deaths of despair: the unrecognized tragedy of working class immiseration STAT
The James Webb Space Telescope Has Launched: Now Comes the Hard Part Scientific American
We got mail that Public Citizen is running behind on their fundraiser. They do great work — I particularly remember Lori Wallach on TPP — but they don't cover Covid, or RussiaGate, let alone ZOMG Trump, so their signal may be getting lost in the noise. It couldn't hurt to throw some coin their way.
Antidote du jour (via):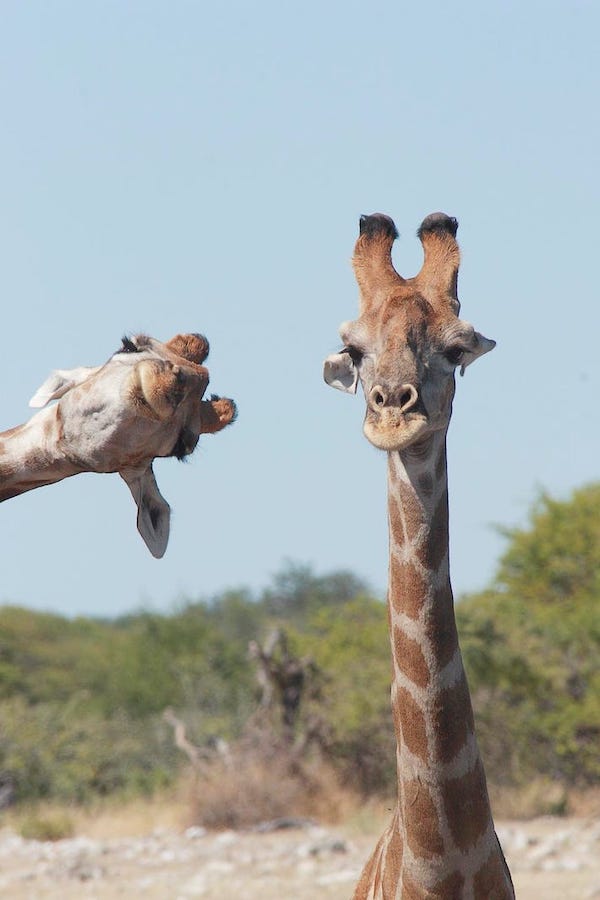 See yesterday's Links and Antidote du Jour here.