Dear patient readers,
Lambert and I, and many readers, agree that Ukraine has prompted the worst informational environment ever. We hope readers will collaborate in mitigating the fog of war — both real fog and stage fog — in comments. None of us need more cheerleading and link-free repetition of memes; there are platforms for that. Low-value, link-free pom pom-wavers will be summarily whacked.
And for those who are new here, this is not a mere polite request. We have written site Policies and those who comment have accepted those terms. To prevent having to resort to the nuclear option of shutting comments down entirely until more sanity prevails, as we did during the 2015 Greek bailout negotiations and shortly after the 2020 election, we are going to be ruthless about moderating and blacklisting offenders.
–Yves
P.S. Also, before further stressing our already stressed moderators, read our site policies:
Please do not write us to ask why a comment has not appeared. We do not have the bandwidth to investigate and reply. Using the comments section to complain about moderation decisions/tripwires earns that commenter troll points. Please don't do it. Those comments will also be removed if we encounter them.
* * *
A spider as big as the palm of your hand could soon invade the East Coast, scientists say USA Today. On the bright side, they eat stink bugs,
Ants could be used to sniff out cancer because they can smell disease like dogs, study suggests Daily Mail
How Carnivorous Plants Evolved Smithsonian
Climate
Microorganisms could be 'gamechangers' in ecosystem restoration Phys.org

All organisms produce methane (press release) Max Planck Institute

Russia's War Casts Huge Shadow Over the Future of ESG Bloomberg
#COVID19
Faust Files: Zeke Emanuel on 'Living With COVID' MedPage Today. Emanuel: "I think it's the same thing over and over again. It's the country forgetting, and the country wanting to move on, and the country not devoting the kind of leadership and skill to actually implementing these things." Oh. The country.

Two Years Into the Pandemic, Americans Inch Closer to a New Normal Pew Research. Ya see, it's the country.

* * *

The Effectiveness Of Government Masking Mandates On COVID-19 County-Level Case Incidence Across The United States, 2020 Health Affairs. From February, still germane. From the Abstract: "In this observational study of matched cohorts from 394 US counties between March 21 and October 20, 2020, we estimated the association between county-level public masking mandates and daily COVID-19 case incidence. On average, the daily case incidence per 100,000 people in masked counties compared with unmasked counties declined by 23 percent at four weeks, 33 percent at six weeks, and 16 percent across six weeks postintervention. The beneficial effect varied across regions of different population densities and political leanings. The most concentrated effects of masking mandates were seen in urban counties; the benefit of the mandates was potentially stronger within Republican-leaning counties. Although benefits were not equally distributed in all regions, masking mandates conferred benefit in reducing community case incidence during an early period of the COVID-19 pandemic."

How much of the covid death toll is a function of peer pressure? Philip Bump, WaPo. The spectrum of mask policy now ranges from "rejection" to "personal choice."

* * *

One California University Has Unified Town and Gown to Fight Covid. Why Haven't Others? KHN. See here at NC on college administrators and Covid.

2 years into long COVID, a UMaine professor feels like she's 'been buried alive' Bangor Daily News
China?
Coronavirus: Chinese state-owned firm signs deal with Pfizer to supply pill to treat Covid-19 South China Morning Post. Paxlovid.

Behind Nickel's "epic short squeeze": overseas institutions are eyeing loopholes in the rules for "legal robbery", vicious operations What China Reads
Myanmar
Regime Chiefs Plotting 'Kill All, Torch All' Policy in Upper Myanmar The Irrawaddy
UK/EU
The Koreas
A vicious anti-feminist backlash stuns South Korea Globe and Mail

The unknown oligarch fighting for an endless Korean war Responsible Statecraft
Syraqistan
Middle East faces severe wheat crisis over war in Ukraine Deutsche Welle

World's Oil Giant Adds to Diesel Strain With Rare Buy Tender Bloomberg
New Not-So-Cold War
Russian Offensive Campaign Assessment, March 9 Institute for the Study of War.

Status quo. Many imponderables…. Commentary:

7/25 The Russians, who have previously demonstrated high competence in campaigning and operational art, seem to have forgotten many of its fundamentals in their design and execution of the invasion of Ukraine. Force size and commitment is just part of the evidence for this. pic.twitter.com/BmKYh2sn0t

— Major General (just retired!) Mick Ryan (@WarintheFuture) March 9, 2022

I dunno. I'd be happier if an account were given of how this happened. Interesting thread, though!

Ukrainian Front – strategy without tactics (MUST SEE) The Saker

A closer look at the volunteers who are signing up to fight the Russians NPR. Commentary:

The less we allow ourselves to talk about the Azov Nazi problem, the worse the blowback will be, especially with all these "international legions" heading to Ukraine. We already know how this story goes from Afghanistan. But we must not talk about it now, because Putin

— Mark Ames (@MarkAmesExiled) March 5, 2022

Wait 'til the more presentable Banderite Fascists surface in their Miami condos and start going on cable….

Ukraine accuses Russia of bombing children's hospital in Mariupol Al Jazeera

A Russian antiwar view on things Yasha Levine

The Case for a No-Fly Zone in Ukraine Joe Lieberman, WSJ

Kamala Harris Heads to Eastern Europe Amid Rising War Tensions Vanity Fair

NEW REPORT: US Military Personnel Have Entered a "War Time" Posture Michael Tracey

* * *

Victoria Nuland: Ukraine Has "Biological Research Facilities," Worried Russia May Seize Them Glenn Greenwald. Commentary:

FACT: The United States does not have chemical and biological weapons labs in Ukraine. pic.twitter.com/cB9ZrH8vCo

— Department of State (@StateDept) March 10, 2022

Less definitive than it sounds when you start to pry it apart.

US official: Russian invasion of Ukraine risks release of dangerous pathogens Bulletin of the Atomic Scientists.

The Russian invasion of Ukraine may put at risk a network of US-linked labs in Ukraine that work with dangerous pathogens, said Robert Pope, the director of the Cooperative Threat Reduction Program, a 30-year-old Defense Department program that has helped secure the former Soviet Union's weapons of mass destruction and redirect former bioweapons facilities and scientists toward peaceful endeavors.

Russia's 'warning' of Ukraine's biological weapons sounds just like Syria Guardian. Oh noes.

* * *

Symbol Manipulation (1): Fact Check-TikTok video showing how to work Russian military tanks predates invasion Reuters. Recently retweeted by the usually, er, professional Claudia Sahm:

they gonna need some more tanks … https://t.co/Y9BTbssget PS supply chain bottlenecks ftw on that one. PPS as a farm girl from Indiana those Ukrainian farmers make me so proud.

— Claudia Sahm ??❤️?? (@Claudia_Sahm) March 9, 2022

Symbol Manipulation (2):

Symbol Manipulation (3): Meet the photojournalists behind the powerful images of war in Ukraine NBC. And the reporters?

* * *

Ukraine: Did China Have a Clue? Stimson Center

Ukraine helped build China's modern military, but when war came, Beijing chose Russia WaPo

* * *

The Crackpot Realism of America, Russia, and Ukraine Ross Barkan, Political Currents
Biden Administration
Amazon accused of possible illegal obstruction of US House antitrust probe FT
Supply Chain
The container logistics implications of war in Ukraine Hellenic Shipping News
The Bezzle
Facebook Libra: the inside story of how the company's cryptocurrency dream died FT
Our Famously Free Press
Meet the Censored: Cherie DeVille Matt Taibbi, TK News

Democidal propaganda from the Times (1):

📽️ New Video📽️
The pandemic thru David Leonhardt's columns.

Themes:
-death toll banished from his headline after May 2020
-clear shift after Biden inauguration
-"Covid in retreat" multiple times
-Red Covid/Blue Covid after vax availability
-Downplaying breakthrus, Omicron pic.twitter.com/ppm2tfNemp

— Swaggering Toward Bethlehem (@KindAndUnblind) March 7, 2022

Leonhardt again–

Democidal propaganda from the Times (2):

Let's take apart the sourcing for the claim, today, that "Social distancing leads to the isolation and disruption that have fed so many problems over the past two years" such as "vehicle crashes" 2/ https://t.co/2aQVSTvMMB

— Laura Marsh (@lmlauramarsh) March 9, 2022

Democidal propaganda from the Times (3):

ARE we over it? IS this clear?

Why is the New York Times writing stuff like this every single day? pic.twitter.com/RywWBICYFl

— Will Stancil (@whstancil) March 9, 2022

Australia pressured Google and Facebook to pay for journalism. Is America next? Columbia Journalism Review (dk).
Sports Desk
The NFL Has Been Using an Unproven Measure to Get Players With Covid Back on the Field Fast KHN
Guillotine Watch
Billionaire Says He Just Got 'Lucky' When Friend Sold His Company To Microsoft Deal Breaker
Class Warfare
Why globalization in one tweet:

"Map of the auto battle front"
1929 issue of Labor Age publication, from the Robert Dunn Papers at the @ReutherLibrary. pic.twitter.com/OCmGwr5ADk

— UAW Archivist (@UAW_Archivist) March 9, 2022
In Praise of "Whataboutism" Black Agenda Report
Antidote du Jour (via):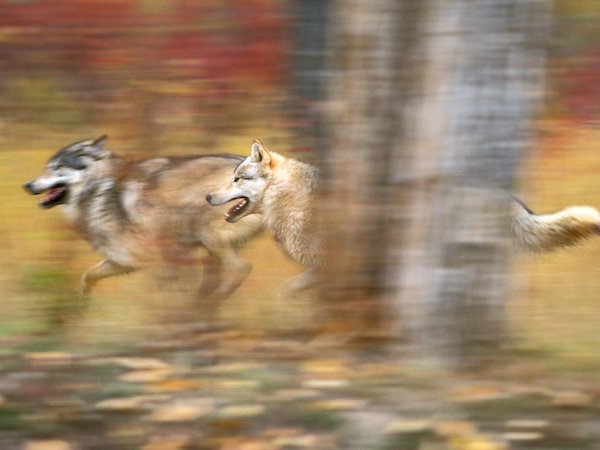 See yesterday's Links and Antidote du Jour here