Lambert and I, and many readers, agree that Ukraine has prompted the worst informational environment ever. We hope readers will collaborate in mitigating the fog of war — both real fog and stage fog — in comments. None of us need more cheerleading and link-free repetition of memes; there are platforms for that. Low-value, link-free pom pom-wavers will be summarily whacked.
And for those who are new here, this is not a mere polite request. We have written site Policies and those who comment have accepted those terms. To prevent having to resort to the nuclear option of shutting comments down entirely until more sanity prevails, as we did during the 2015 Greek bailout negotiations and shortly after the 2020 election, we are going to be ruthless about moderating and blacklisting offenders.
–Yves
P.S. Also, before further stressing our already stressed moderators, read our site policies:
Please do not write us to ask why a comment has not appeared. We do not have the bandwidth to investigate and reply. Using the comments section to complain about moderation decisions/tripwires earns that commenter troll points. Please don't do it. Those comments will also be removed if we encounter them.
* * *
Quick-Thinking Construction Crew Uses Excavator to Rescue Drowning Dog From a Irrigation Canal Laughing Squid
Fidelity's New 401(k) Offering Will Invest in Bitcoin NYT
Bored Ape Instagram account hacked: NFTs worth $2.8 million stolen The Block. That's a damn shame.
Patience wears thin in Wyoming as crypto banks await Fed approval American Banker
Bank of America sounding the alarm on collapsing freight demand Freight Waves
This doesn't look very recessionary Sam Ro
Climate
#COVID19
Team Biden's mask dance before the WHCD Politico

For all the health care establishment has done to educate the public on best practices during a pandemic [this is irony, surely], it's proving to be inconsistent on modeling that behavior for the masses. Vaccination requirements? Sometimes. Mask recommendations? Maybe.

The conferences have led Biden officials to do their own mask-policy dance. Many top health officials are attending the three-day AHA summit, and not one — including Health and Human Services Secretary Xavier Becerra and Centers for Medicare and Medicaid Services Administrator Chiquita Brooks-LaSure — has committed to wearing a mask indoors.

That is in line with the current CDC recommendation for the D.C. area, but the string of maskless big events comes during a federal fight to keep transportation mask mandates in place — using arguments for airline passengers and flight attendants that could apply just as well to unmasking at an indoor wonkfest with hundreds, if not thousands, of strangers.

The neurological and vascular damage that comes from even "mild" Covid cases is, as I understand it, cumulative. So perhaps this elite problem will sort itself, happily, over time, even in as little as two or three years.

School Masking Policies and Secondary SARS-CoV-2 Transmission Pediatrics. From the Abstract: "1,112,899 students and 157,069 staff attended 61 K–12 districts across 9 states that met inclusion criteria. The districts reported 40,601 primary and 3,085 secondary infections. Six districts had optional masking policies, 9 had partial masking policies, and 46 had universal masking. Districts that optionally masked throughout the study period had 3.6 times the rate of secondary transmission as universally masked districts. For every 100 community-acquired cases, universally masked districts had 7.3 predicted secondary infections, while optionally masked districts had 26.4." How is it that sick children are more "free" than children who are protected and well?

Covid Mask Mandates, Authority and Status WSJ

Masks (1):

There have been very few cholera cases on ships since banning defecation in the drinking water. But a subset of passengers REALLY WANT to defecate in the drinking water on ships, and here's why we should let them. A 🧵. https://t.co/Luz6Xa8jcF

— Neoliberal John Snow (@NeoliberalSnow) April 14, 2022

Masks (2):

Was wearing a mask outside pumping gas and a woman about my age looked at me with disgust and said 'You don't need to wear masks anymore, especially outside."
To which I replied "It's part of my bail conditions."
She left. Quickly. 😂🤣

— Cindy Wilinski (@crwequine) March 11, 2022

* * *

COVID-19 mortality preventable by vaccines Peterson-KFF Health System Tracker

Six-month sequelae of post-vaccination SARS-CoV-2 infection: A retrospective cohort study of 10,024 breakthrough infections Brain, Behavior, and Immunity. Data from the TriNetX electronic health records network (over 81 million patients mostly in the USA). From the Abstract: "Receiving at least one COVID-19 vaccine dose was associated with a significantly lower risk of respiratory failure, ICU admission, intubation/ventilation, hypoxaemia, oxygen requirement, hypercoagulopathy/venous thromboembolism, seizures, psychotic disorder, and hair loss (each as composite endpoints with death to account for competing risks; HR 0.70–0.83, Bonferroni-corrected p < 0.05), but not other outcomes, including long-COVID features, renal disease, mood, anxiety, and sleep disorders. Receiving 2 vaccine doses was associated with lower risks for most outcomes." SARS-CoV-2 vaccination can elicit a CD8 T-cell dominant hepatitis Journal of Hepatology. n = 1. From the Lay Summary: "Liver inflammation is observed during SARS-CoV-2 infection but can also occur in some individuals after vaccination and shares some typical features with autoimmune liver disease. In this report, we show that highly activated T cells accumulate and are evenly distributed in the different areas of the liver in a patient with liver inflammation following SARS-CoV-2 vaccination. Moreover, within these liver infiltrating T cells, we observed an enrichment of T cells that are reactive to SARS-CoV-2, suggesting that these vaccine-induced cells can contribute to the liver inflammation in this context."

* * *

Gastrointestinal symptoms and fecal shedding of SARS-CoV-2 RNA suggest prolonged gastrointestinal infection Cell. From the Conclusions: "The extended presence of viral RNA in feces, but not respiratory samples, along with the association of fecal viral RNA shedding with GI symptoms suggest that SARS-CoV-2 infects the GI tract, and that this infection can be prolonged in a subset of individuals with COVID-19."

Semen Proteomics of COVID-19 Convalescent Men Reveals Disruption of Key Biological Pathways Relevant to Male Reproductive Function ACS Omega. From the Abstract: "[W]e demonstrate the alteration of semen proteome in response to COVID-19, thus disrupting the male reproductive function despite the patient's clinical remission. Hence, to understand fertility-related biological processes triggered by this infection, a protracted evaluation of the consequences of COVID-19 in recovered men is warranted."

Cognitive and brain changes due to SARS-CoV-2 Mapping Ignorance

* * *

FAQs on Protecting Yourself from COVID-19 Aerosol Transmission. Here is the impressive list of authors. Linked to previously, but this updates, so here it is again.

Portable air cleaners and residential exposure to SARS-CoV-2 aerosols: A real-world study Indoor Air. n = 17. "We report the first naturalistic intervention study suggesting a reduction of such transmission risk using portable air cleaners (PACs) with HEPA filters…. With the PAC operated at its lowest setting (clean air delivery rate [CADR] = 263 cfm) to minimize noise, positive aerosol samples decreased to four out of sixteen residences (25%; p = 0.229)."
How Japan's slow acknowledgement of COVID's airborne spread has hampered its response Japan Times
China?
UK/EU
Finland Is On The Brink Of A Nuclear Power 'Game Changer' HuffPo
New Not-So-Cold War
Will the Ukrainian Army Hold in Its East? Brad DeLong

Russia reportedly using ISIS-style pickup trucks in Ukraine Washington Examiner but and Someone in Ukraine Built a BMW 6-Series Convertible Technical Road and Track ("technical" being the term of art for a pick-up truck with a machine-gun mounted in the cargo bed. The "technical" concept seems to have originated in Somalia, so we have something to look forward to). FWIW, this armchair Supreme Commander thinks all the NATO weapons shipments are the equivalent of dropping a piano into a classroom and hoping the kids learn music, and nobody knows where the weapons are or to whom they have been sold anyhow. So the "grassroots" emergence of technicals may be a more accurate proxy for the direction of the war than weapons tonnage. (And if I were tooling around Mariupol looking to whack some fleeing Nazis, wouldn't a technical be better than a tank anyhow?)

Welcome to the Black Sea Era of War Foreign Policy

Do Americans support fighting in Ukraine? It depends how you ask Responsible Statecraft (Re Silc).

* * *

History and war propaganda: Timothy Snyder falsifies role of Ukrainian fascism WSWS. Commentary:

Chants of "Azov, Azov!" broke out at a Ukranian solidarity rally in Manhattan the other day. Ukranian Americans and their allies literally cheering for Nazis, all draped in blue and yellow flags. Lovely.

— Prof Zenkus (@anthonyzenkus) April 25, 2022

As long as the flags have the right colors!

* * *

The flood of Russian sanctions has left banks in need of help FT. The deck, a little masterpiece of its kind: "We must acknowledge the heavy lifting in the financial sector required to make the price of war unacceptably high."

Ukranian woman who injected herself with £1,600 of filler to get the 'world's biggest cheeks' shares video of a beautician administering further injections to make her look even more dramatic Daily Mail
Biden Administration
A Real Foreign Policy for the Middle Class Foreign Affairs. Lol no.
2024
Donald Trump found in contempt of court by New York judge FT

Trump will not return to Twitter even as Elon Musk purchases platform, will begin using his own TRUTH Social FOX. Two cocks on the same dunghill? Unlikely.
Supply Chain
Russian Crude on Tankers is the Highest on Record Hellenic Shipping News

Rosneft huge oil tender fails after it demands rouble payment -traders but Possible to pay for Russian gas while complying with sanctions – Uniper Germany Reuters
Musk Buys Twitter
How Elon Musk Won Twitter Wired. Commentary:

In principle, I don't believe anyone should own or run Twitter. It wants to be a public good at a protocol level, not a company. Solving for the problem of it being a company however, Elon is the singular solution I trust. I trust his mission to extend the light of consciousness.

— jack⚡️ (@jack) April 26, 2022

Elon Musk is Surveillance Valley Yasha Levine. Indeed:

Authenticating all humans seems like a good idea pic.twitter.com/1QY5q7PwcA

— Matthew Yglesias (@mattyglesias) April 25, 2022

No, it very doesn't, especially when you consider that the powers-that-be will be able to purchase all the fake identities they want, in addition to the real identities they have already purchased.

Everything Elon Musk wants to change about Twitter Axios. Commentary:

Your mission, should you choose to accept it: pic.twitter.com/dAOmOdVXAh

— Queen of Heart (@CanisOxide) April 25, 2022

Billionaires Only Come To The Rescue In Movies And Comic Books Caitlin Johnstone. Commentary:

I think you could argue that the single best feature of Twitter is that it reveals that elites otherwise obscured by social distance, handlers, and marketing are in fact total idiots https://t.co/RNGngW1q8t

— Matthew Sitman (@MatthewSitman) April 26, 2022

This comment is not completely fair. Aerosol scientists, for example, are not non-elites, but used Twitter greatly for the public good. I grant that they are not dominant factions of the elite.
Horrific allegations of racism prompt California lawsuit against Tesla LA Times
Intelligence Community
CIA Files Confirm Guantanamo Bay Torture Program's MKULTRA Roots Mint Press. A veritable factory farm for life coaches.
Health Care
200 Rural Hospitals At Risk of Closing in the Next Few Years, Study Finds MedPage Today

The hidden long-term risks of surgery: 'It gives people's brains a hard time' Guardian

We are more satisfied with life as we age, thanks to this neurochemical Frontiers Science News
Our Famously Free Press
Subscriptions and external links help drive resentful users to alternative and extremist YouTube videos (PDF) Annie Y. Chen, Brendan Nyhan, Jason Reifler, Ronald E. Robertson, and Christo Wilson. From the Abstract: "Do online platforms facilitate the consumption of potentially harmful content? Despite widespread concerns that YouTube's algorithms send people down 'rabbit holes' with recommendations to extremist videos, little systematic evidence exists to support this conjecture. Using paired behavioral and survey data provided by participants recruited from a representative sample (n=1,181), we show that exposure to alternative and extremist channel videos on YouTube is heavily concentrated among a small group of people with high prior levels of gender and racial resentment. These viewers typically subscribe to these channels (causing YouTube to recommend their videos more often) and often follow external links to them. Contrary to the 'rabbit holes' narrative, non-subscribers are rarely recommended videos from alternative and extremist channels and seldom follow such recommendations when offered.
The Private Equity Giant KKR Bought Hundreds Of Homes For People With Disabilities. Some Vulnerable Residents Suffered Abuse And Neglect. Buzzfeed. Whenever you see a chain named something like "BrightSpring," run. It's a trap.
Antidote du Jour (via):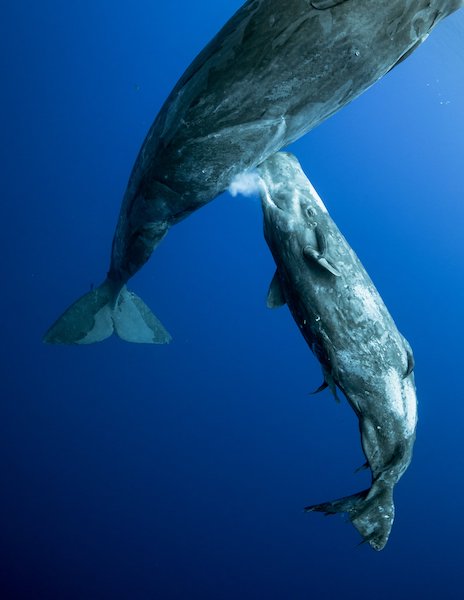 Bonus Antidote:
Meanwhile on Twitter.. pic.twitter.com/NpHaCQvemI

— Buitengebieden (@buitengebieden_) April 25, 2022
See yesterday's Links and Antidote du Jour here.