Lambert and I, and many readers, agree that Ukraine has prompted the worst informational environment ever. We hope readers will collaborate in mitigating the fog of war — both real fog and stage fog — in comments. None of us need more cheerleading and link-free repetition of memes; there are platforms for that. Low-value, link-free pom pom-wavers will be summarily whacked.
And for those who are new here, this is not a mere polite request. We have written site Policies and those who comment have accepted those terms. To prevent having to resort to the nuclear option of shutting comments down entirely until more sanity prevails, as we did during the 2015 Greek bailout negotiations and shortly after the 2020 election, we are going to be ruthless about moderating and blacklisting offenders.
–Yves
P.S. Also, before further stressing our already stressed moderators, read our site policies:
Please do not write us to ask why a comment has not appeared. We do not have the bandwidth to investigate and reply. Using the comments section to complain about moderation decisions/tripwires earns that commenter troll points. Please don't do it. Those comments will also be removed if we encounter them.
***
The strawberry supermoon will brighten skies this week WaPo
The Autocrat of the Dinner-Table In Medias Res
Lawyer Quits To Become Pet Psychic… Makes More Money Above the Law
"Hotel California" Law Firm Charged With Ethics Violations for Making It Impossible for Lawyers to Leave My Shingle
Palais Intrigue The Baffler
Ozette: The US' lost 2,000-year-old village BBC
Oui, the People Literary Review
Diving brothers found the wreck of the Gloucester 300+ years after sinking Ars Technica
How the Amish Use Technology Wired
How science helps fuel a culture of misinformation NiemanLab
#COVID-19
New York failed to put abortion rights in its constitution. Here's why some states are hopeful. Politico
Google Is (Still) Directing People to Misleading Anti-Abortion Centers Gizmodo
Michigan's abortion providers brace for a ban — or a surge Politico
Democrats Press Message of Abortion Access in Tight Gubernatorial Races WSJ
New Not-So-Cold-War
If the war continues going badly, there'll be untold thousands of angry, bitter, extremely well-armed Ukrainians who'll turn their rage not just on Russians, but on everyone internally & externally who they'll perceive as having used them & sold them out.https://t.co/vAVvEyfri4

— Mark Ames (@MarkAmesExiled) June 11, 2022
Sports Desk
Own-goal football The Generalist Academy

The Grotesque Sportswashing of the Saudi Golf League The New Republic

Will a Birth Certificate Change the Course of Soccer in 2022? New Yorker
Rethinking Prison Tourism Marshall Project
Class Warfare
This is a big deal!!🔥🔥🔥🔥🔥🔥 https://t.co/HVYy1pHGTi

— Lori Wallach (@WallachLori) June 11, 2022
"A number of top lawyers from the U.S. Securities and Exchange Commission have trickled to the exits over the past year, driven by not only a hot lateral market but also, in some cases, frustration over new leadership's aggressive enforcement tactics."https://t.co/aFZNiPWdsB

— Matt Stoller (@matthewstoller) June 10, 2022
Gunz
Shortages
Food Prices to Keep Going Up, as Costs Surge WSJ
Climate Change
La belle France
France holds a parliamentary election this weekend. How does it work? Euronews
Old Blighty
Boris Johnson faces rural fury over post-Brexit food strategy Guardian

UK food supply 'vulnerable' after fertiliser factory closes permanently Telegraph

As the fella said, freedom ain't free—not if you take a wrecking ball to public infrastructure for forty years. https://t.co/1WIwUJ5vVs pic.twitter.com/p3ZSjBUAt7

— Daniel Finn (@DanFinn95) June 9, 2022

Biden Administration
China?
US pledges to maintain military capacity to defend Taiwan FT

U.S. and allies trade barbs with China, Ukraine dominates Asia security meeting Reuters
Julian Assange
Julian Assange: Does Wikileaks founder have a powerful ally in new Australian PM? BBC
The Great Damagers: Why Pakistan will debate which dictator harmed it more, Musharraf or Zia The Print
There should be no obstacle in Musharraf returning: Khawaja Asif Dawn
As Bangladesh Protests Anti-Islam Remarks, Ruling Party Leader Says 'Govt Under Pressure' to Act The Wire
India
Falling rupee puts Modinomics in great peril Asia Times

India isn't ready for a deadly combination of heat and humidity Ars Technica
Scaredy cat! Moment ginger tabby scales porch beam and clings on for dear life after brave face-off with coyote Daily Mail
Antidote du Jour (via):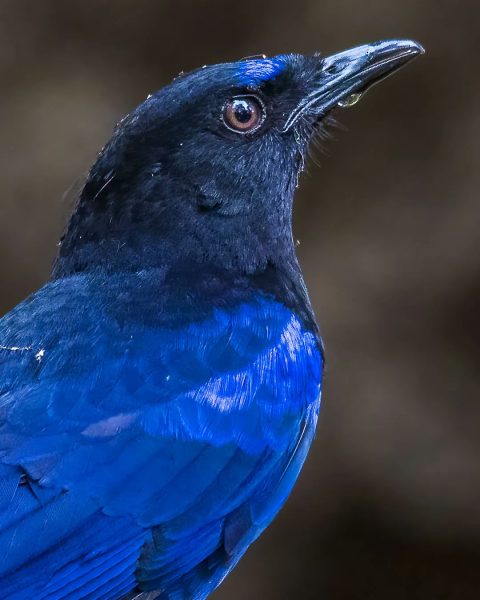 See yesterday's Links and Antidote du Jour here.