Lambert and I, and many readers, agree that Ukraine has prompted the worst informational environment ever. We hope readers will collaborate in mitigating the fog of war — both real fog and stage fog — in comments. None of us need more cheerleading and link-free repetition of memes; there are platforms for that. Low-value, link-free pom pom-wavers will be summarily whacked.
And for those who are new here, this is not a mere polite request. We have written site Policies and those who comment have accepted those terms. To prevent having to resort to the nuclear option of shutting comments down entirely until more sanity prevails, as we did during the 2015 Greek bailout negotiations and shortly after the 2020 election, we are going to be ruthless about moderating and blacklisting offenders.
–Yves
P.S. Also, before further stressing our already stressed moderators, read our site policies:
Please do not write us to ask why a comment has not appeared. We do not have the bandwidth to investigate and reply. Using the comments section to complain about moderation decisions/tripwires earns that commenter troll points. Please don't do it. Those comments will also be removed if we encounter them.
* * *
Invasive Green Crabs Turned Into Whiskey By Tamworth Distilling Forbes (Re Silc).
Post-Lehman Path Makes a Case for Buying the Rout John Authers, Bloomberg
Ever Given insurance claims could exceed US$2 billion Container News
Musk offers billion-user vision but few details to Twitter staff Agence France Presse
Leaked Internal Slack Messages Show Twitter Employees Reaction to Elon Musk's #TwitterAllHands Call (video) Project Veritas
Climate
* * *
#COVID19
WTO Nations Agree to Ease Patent Rights to Boost Covid-19 Vaccine Supplies in Poorer Nations WSJ

New WTO Text Wouldn't Improve COVID Vaccine Access, Excludes Treatments, and Even Adds New Limits to Existing WTO Flexibilities Allowing Production of Drugs Without Patent Holder Permission Rethink Trade. Lori Wallach, now at American Economic Liberties (which speaks well of them).

* * *

Immune boosting by B.1.1.529 (Omicron) depends on previous SARS-CoV-2 exposure Science. At the end of the Discussion: "In summary, these studies have shown that the high global prevalence of B.1.1.529 (Omicron) infections and reinfections likely reflects considerable subversion of immune recognition at both the B, T cell, antibody binding and nAb level, although with considerable differential modulation through immune imprinting. Some imprinted combinations, such as infection during the Wuhan Hu-1 and Omicron waves, confer particularly impaired responses." Well, so much for herd immunity. Natural immunity, too.

COVID and smell loss: answers begin to emerge Nature. "Unlike COVID-19 vaccines, which were tested at unprecedented speed because of tremendous government support, treatments for post-COVID chemosensory dysfunction are plodding along." Well, it's only brain damage. Nature cites to this study, among others–

SARS-CoV-2 is associated with changes in brain structure in UK Biobank Nature (belated hat tip, LawnDart). n = 975. From the Abstract: "The participants who were infected with SARS-CoV-2 also showed on average a greater cognitive decline between the two time points [(two brain imaging tests 141 days apart). Importantly, these imaging and cognitive longitudinal effects were still observed after excluding the 15 patients who had been hospitalised. These mainly limbic brain imaging results may be the in vivo hallmarks of a degenerative spread of the disease through olfactory pathways, of neuroinflammatory events, or of the loss of sensory input due to anosmia. Whether this deleterious effect can be partially reversed, or whether these effects will persist in the long term, remains to be investigated with additional follow-up."

* * *

Hawaii and Maine have scored highest on health care during pandemic Bangor Daily News
China?
Chinese Slowdown Pushes Youth Unemployment to New Highs WSJ

China's Newest Aircraft Carrier Shows Xi Jinping Catching Up With US Bloomberg. Having bought the piano, China must learn to play it.

China bank protest stopped by health codes turning red, depositors say Reuters
Myanmar
The Myanmar Opposition's Message to ASEAN Defense Ministers: We Will Prevail The Diplomat

When Think-Tanks Get Terrorism Wrong: The IEP and Myanmar The Irrawaddy
UK/EU
Lord Geidt quits as Boris Johnson's ethics adviser BBC. BoJo does seem to go through ethics advisors rather rapidly:

Here is that strongly worded letter:

Geidt accuses the PM of making a mockery of the ministerial code.https://t.co/IxuCgnkNuA pic.twitter.com/aiTXpPzewC

— Aubrey Allegretti (@breeallegretti) June 16, 2022

"This request has placed me in an impossible and odious position."

UK to Kill 'Irritating' Cookie Pop-Ups in Brexit Data Plan Bloomberg. Sunlit uplands.

Pensions: Millions receive wrong amount 'for decades' BBC

* * *

Something Extraordinary Is Happening in France NYT. Perhaps our readers in France will share their views.

Eurogroup green-lights Greek exit from enhanced surveillance Ekathimerini. Commentary:

Today, the EU celebrates the end of 'enhanced surveillance' for Greece. Behind the propaganda lurks the stark reality – a version of JAWS keeping the people of Greece in debtors prison. A sure sign of the permanent divorce between EU reality & EU narrative… pic.twitter.com/yXLTg6Br3Q

— Yanis Varoufakis (@yanisvaroufakis) June 17, 2022
New Not-So-Cold War
European leaders back Ukraine's bid to apply for EU membership FT

France's Macron says up to Ukraine to decide on potential territorial concessions Reuters

* * *

Ukraine says it hit Russian tugboat with two Harpoon missiles Reuters

Two US Vets Reportedly Captured by Russian Troops in Ukraine as Families Scramble to Learn More Military.com. "Drueke was a 'chemical operations specialist' with a deployment to Iraq and one to Kuwait." Oh.

* * *

Romanian port becomes key transit hub for Ukrainian grain Al Jazeera

Nation With No Refinery Is Shipping Fuel to Biggest Oil Exporter Bloomberg

Google's Russian subsidiary submits bankruptcy declaration -Ifax Reuters

* * *

Germany's New Resolve on Russia Is Already Flagging Foreign Policy. Personally, I think Merkel was right. Is integrating Russia and Europe commercially through Nordstream such a bad idea? Especially when the alternative is being a satrapy of the United States, and worse, a United States run by lunatic, agreement-incapable Atlanticist goons?
Biden Administration
Transcript of AP interview with President Joe Biden AP

Stopping inflation is going to hurt Vox

Pentagon official says Beijing 'act of aggression' against Taiwan will draw response like Russia has seen South China Morning Post. Don't encourage them.
Supply Chain
Argentina's wheat export quota cut by 31% for 2022/23 marketing year Hellenic Shipping News

The Irreplaceable London Review of Books. Palm oil.
The Bezzle
Musk, Tesla, SpaceX Are Sued for Alleged Dogecoin Pyramid Scheme Bloomberg

Bitcoin miners stung as fallout from price collapse widens FT
Healthcare
A new study claims Medicare-for-all could have saved more than 200,000 lives during the pandemic Vox
The high price society pays for social media FT
Gunz
Troops suffer thoughts and prayers shortage in wake of mass shootings Duffel Blog
The big idea: could the greatest works of literature be undiscovered? Guardian
In Defense of Polonius JSTOR
Antidote du jour (via):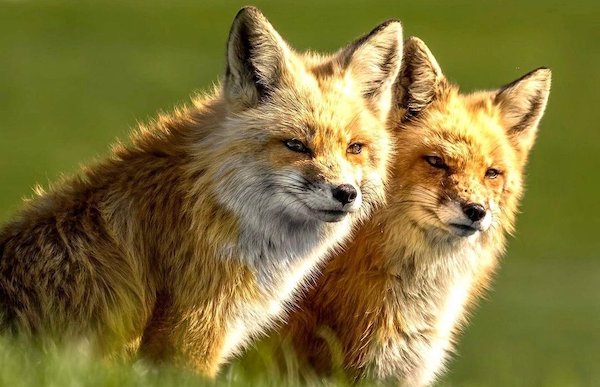 See yesterday's Links and Antidote du Jour here.