Lambert and I, and many readers, agree that Ukraine has prompted the worst informational environment ever. We hope readers will collaborate in mitigating the fog of war — both real fog and stage fog — in comments. None of us need more cheerleading and link-free repetition of memes; there are platforms for that. Low-value, link-free pom pom-wavers will be summarily whacked.
And for those who are new here, this is not a mere polite request. We have written site Policies and those who comment have accepted those terms. To prevent having to resort to the nuclear option of shutting comments down entirely until more sanity prevails, as we did during the 2015 Greek bailout negotiations and shortly after the 2020 election, we are going to be ruthless about moderating and blacklisting offenders.
–Yves
P.S. Also, before further stressing our already stressed moderators, read our site policies:
Please do not write us to ask why a comment has not appeared. We do not have the bandwidth to investigate and reply. Using the comments section to complain about moderation decisions/tripwires earns that commenter troll points. Please don't do it. Those comments will also be removed if we encounter them.
* * *
Dinosaurs Started Out Hot, Then Some of Them Turned Cold NYT
We Need to Improve Indoor Air Quality: Here's How and Why Scientific American
Climate
A 50% reduction in emissions by 2030 can be achieved. Here's how EurekaLert. Original.
#COVID19
Moderna's Omicron-targeted booster shot shows promise Center for Infectious Disease Research and Policy

Long-term mortality following SARS-CoV-2 infection: A national cohort study from Estonia The Lancet. Nationside cohort. From the Abstract: "People infected with SARS-COV-2 had more than three times the risk of dying over the following year compared with those who remained uninfected…. Increased risk of death from SARS-CoV-2 is not limited to the acute illness: SARS-CoV-2 infection carries a substantially increased mortality in the following 12 months. This excess death mainly occurs in older people and is driven by broad array of causes of death."

Americans keep getting reinfected with COVID-19 as new variants emerge, data shows ABC. Mask up!

Long COVID: Why people are getting their blood 'washed' (video) Deutsche. Worked for Keith Richards.

Animal sales from Wuhan wet markets immediately prior to the COVID-19 pandemic Nature. From the Abstract: "Here we document 47,381 individuals from 38 species, including 31 protected species sold between May 2017 and November 2019 in Wuhan's markets. We note that no pangolins (or bats) were traded." Data source: "Serendipitously, prior to the COVID-19 outbreak, over the period May 2017–Nov 2019, we were conducting unrelated routine monthly surveys of all 17 wet market shops selling live wild animals for food and pets across Wuhan City."
Healthy young people are dying suddenly and unexpectedly from a mysterious syndrome – as doctors seek answers through a new national register Daily Mail. "Sudden Adult Death Syndrome."
Monkeypox
Monkeypox vaccination begins — can the global outbreaks be contained? Nature
China?
China digs in for permanent zero-Covid with testing and quarantine regime FT. Meanwhile, this strikes me as really dumb:

gonna cause some anger. govt requires the tests, govt should pay for them https://t.co/L6hYfYOOwh

— Bill Bishop (@niubi) June 8, 2022

Dumb especially in a municipality that has performed so badly. What are they thinking?
The Role of Identity Documents in the Holocaust and the Genocides of Rwanda and Myanmar (PDF) Fortify Rights
Myanmar
Pink 'soul refresher' unites wilting Indians and Pakistanis Bangkok Post (Furzy Mouse).
India
Passengers who refuse to wear masks should be de-boarded from flights, says aviation regulator Scroll.in
Coronavirus: Japan has dropped its outdoor mask mandate, but the message has not filtered through to the public South China Morning Post
UK/EU
* * *
New Not-So-Cold Cold War
Live: Zelensky ties 'fate of Donbas' to battle for Severodonetsk France24

Ukrainian Forces Could Pull Back from Embattled Eastern City AP

Inside the battle for Severodonetsk, where a Ukrainian unit of 60 was reduced to just 4 soldiers Task & Purpose

* * *

Kissinger Nails It Bill Totten's Weblog. The deck: "For once." Kissinger: "Negotiations need to begin in the next two months before it creates upheavals and tensions that will not be easily overcome." On Kissinger at Davos, but still worth a read.

'Full of sh**!': Italian journalist has live on-air spat with colleague as he slams him for interviewing two of Putin's 'idiot' cronies in Moscow and 'spreading propaganda' Daily Mail. The "colleague," Massimo Giletti, was not one of the original "Dirty Dozen" (see Yves here), so apparently the attack on dissent by Italy's organs of state security is broadening.

* * *

The futility of sanctions Splash 247. "Some of the remarks (reported in the media) made by leading Greek shipowners at the [Tradewinds Shipowners Forum at Posidonia 2022] are frighteningly honest: 'They (Russians) are earning at least double what they were earning pre-war. I don't know what kind of penalty is that.'"

Turkey, Russia discuss efforts to restart Ukrainian grain exports Al Jazeera

Russia hikes oil exports from major Eastern port to help offset EU ban Hellenic Shipping News
Biden Administration
Armed man arrested near Brett Kavanaugh's home charged with attempting to murder a US judge CNN
Shortages
Is the World Really Running Out of Wheat? AgWeb

How a battery shortage is hampering the U.S. switch to wind, solar power Reuters
Our Famously Free Press
"Clusterf–K": Inside The Washington Post's Social Media Meltdown Vanity Fair
Healthcare
St. Jude Stashed Away $886 Million in Unspent Revenue Last Year ProPublica (Re Silc).
Imperial Collapse Watch
The U.S. Dilemma–Pricey Weapons That May Not Work Larry Johnson, A Son of the American Revolution
Guillotine Watch
Tony Blair's son Euan, 38, is on his way to becoming a BILLIONAIRE as his Multiverse firm is valued at £1.35BN… 22 years after being arrested on boozy night out to celebrate his GCSEs Daily Mail. Meritocracy at work!
Powered wheelchairs and Right to Repair Cory Doctorow, Pluralistic
Class Warfare
On your back? Side? Face-down? Mice show how we sleep may trigger or protect our brain from diseases like ALS The Conversation
Antidote du jour (via):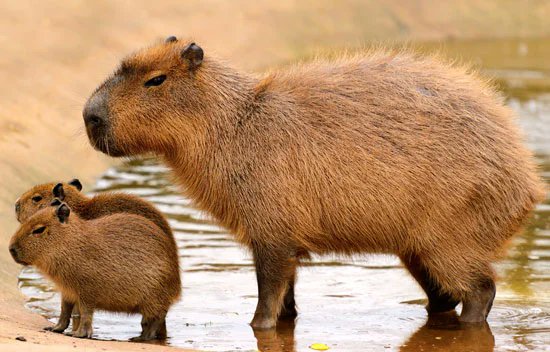 See yesterday's Links and Antidote du Jour here.