Lambert and I, and many readers, agree that Ukraine has prompted the worst informational environment ever. We hope readers will collaborate in mitigating the fog of war — both real fog and stage fog — in comments. None of us need more cheerleading and link-free repetition of memes; there are platforms for that. Low-value, link-free pom pom-wavers will be summarily whacked.
And for those who are new here, this is not a mere polite request. We have written site Policies and those who comment have accepted those terms. To prevent having to resort to the nuclear option of shutting comments down entirely until more sanity prevails, as we did during the 2015 Greek bailout negotiations and shortly after the 2020 election, we are going to be ruthless about moderating and blacklisting offenders.
–Yves
P.S. Also, before further stressing our already stressed moderators, read our site policies:
Please do not write us to ask why a comment has not appeared. We do not have the bandwidth to investigate and reply. Using the comments section to complain about moderation decisions/tripwires earns that commenter troll points. Please don't do it. Those comments will also be removed if we encounter them.
* * *
Fifth endangered Bengal tiger born in Cuban zoo Reuters (Furzy Mouse).
The weird contradictions rendering the US economy inexplicable Quartz
Bank of England raises interest rates in bid to tame inflation Al Jazeera. Commentary:
Lest there be any doubt, I'm making a policy observation not a policy recommendation. https://t.co/59L7JoaBQf

— Stephanie Kelton (@StephanieKelton) August 4, 2022
Climate
#COVID19
* * *
China?
* * *
Myanmar
Russia's foreign minister makes official visit to Myanmar AP

New evidence shows how Myanmar's military planned the Rohingya purge Reuters
The skeptics are wrong: The U.S. can confront both China and Russia Josh Rogin, WaPo
The US-Led Drive to Isolate Russia and China Is Falling Short Bloomberg. "Fog in Channel, Continent Cut Off."
New Not-So-Cold War
Military Briefing: Himars fuel Ukraine hopes of 'limited' counter-offensive FT. Oh.

Ukraine forces endangering civilians: Amnesty France24

* * *

Keeping Europe Warm This Winter Comes Down to Asia's Weather Bloomberg

'The turbine works': Germany's Scholz blames Russia in energy row Al Jazeera. Photo caption: "German Chancellor OIaf Scholz stands next to a gas turbine meant to be transported to the compressor station of the Nord Stream 1 gas pipeline in Russia during his visit to Siemens Energy's site in Muelheim an der Ruhr, Germany."

Will a New War Crash Europe's Azerbaijani Gas Dreams? Foreign Policy

* * *

Who are the Winners in the Black Sea Grain Deal? International Crisis Group

* * *

Zelensky 'not all he's portrayed as' by Western media (video) Sky News, YouTube (Andrei Martyanov).

New clashes over Nagorno-Karabakh signal ripple effects from Ukraine Responsible Statecraft

What kind of economy are we building? Julia Svyridenko, Events in Ukraine. Privatization. Svyridenko is First Vice Prime Minister of Ukraine and Minister of Economic Development and Trade of Ukraine.
Brittney Griner: Russian court jails US basketball star on drug charges Deutsche Welle
Syraqistan
Truth About Beirut Port Blast Cannot Be Hidden, Pope Says Maritime Logistics Professional
Atlantic Council panel on 2022 African Economic Outlook pushes for 'Africa agenda' at COP 27 Maravi Post
Biden Administration
White House to Establish Office on Long Covid Rolling Stone
Shortages
US 2022-23 spring wheat output seen at bumper levels on higher yields Hellenic Shipping News

Prenatal exposure to famine and the development of hyperglycemia and type 2 diabetes in adulthood across consecutive generations: a population-based cohort study of families in Suihua, China The American Journal of Clinical Nutrition. From the Conclusion: "Prenatal exposure to famine remarkably increases hyperglycemia risk in 2 consecutive generations of Chinese adults independent of known T2D risk factors, which supports the notion that prenatal nutrition plays an important role in the development of T2D across consecutive generations of Chinese adults."
SoftBank Emerges as a Big Loser of the Tech Downturn. Again. WSJ
The Bezzle
Coinbase Asks Supreme Court to Halt Account-Holder Suits Bloomberg

BlackRock Teams Up With Coinbase in Crypto Market Expansion Bloomberg. Seems legit.
Our Famously Free Press
Most Of The "Fact-Checking" Organizations Facebook Uses in Ukraine Are Directly Funded by Washington Mint Press

New Media Are As Intertwined With Imperial Power As Old Media Caitlin Johnstone (ctlieee).
Imperial Collapse Watch
Patrick Lawrence: Language and Its Enemies Scheerpost
Zeitgeist Watch
"A Good Life" From the Forests of Arduinna (DJG).

How Crazy-Ass Tom Cruise and "Top Gun" Saved America Matt Taibbi, TK News
Girl chewed through restraints in bold escape from week of captivity in Alabama NBC. So, optimism!
Antidote du jour (via):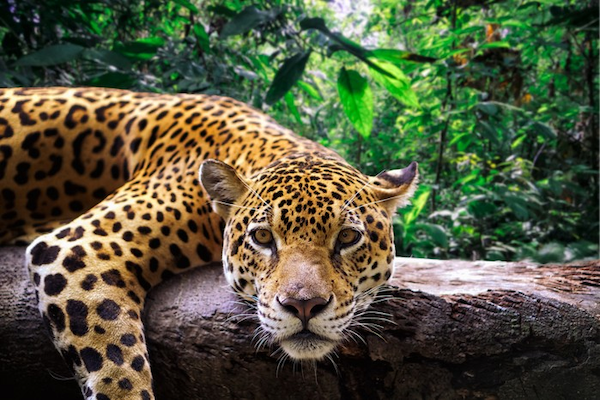 Bonus antidote:
BREAKING: the famous wild jaguar named El Jefe who lived in Arizona's Santa Rita Mountains from 2011-2015 has reappeared through remote camera detection 7 years later in central Sonora, Mexico. He has traveled hundreds of miles & crossed the border twice. pic.twitter.com/YX5jNpjCFx

— Russ McSpadden (@PeccaryNotPig) August 4, 2022
See yesterday's Links and Antidote du Jour here.