This is Naked Capitalism fundraising week. 1052 donors have already invested in our efforts to combat corruption and predatory conduct, particularly in the financial realm. Please join us and participate via our donation page, which shows how to give via check, credit card, debit card, or PayPal. Read about why we're doing this fundraiser, what we've accomplished in the last year, and our current goal, expanding our reach.
* * *
Lambert and I, and many readers, agree that Ukraine has prompted the worst informational environment ever. We hope readers will collaborate in mitigating the fog of war — both real fog and stage fog — in comments. None of us need more cheerleading and link-free repetition of memes; there are platforms for that. Low-value, link-free pom pom-wavers will be summarily whacked.
And for those who are new here, this is not a mere polite request. We have written site Policies and those who comment have accepted those terms. To prevent having to resort to the nuclear option of shutting comments down entirely until more sanity prevails, as we did during the 2015 Greek bailout negotiations and shortly after the 2020 election, we are going to be ruthless about moderating and blacklisting offenders.
–Yves
P.S. Also, before further stressing our already stressed moderators, read our site policies:
Please do not write us to ask why a comment has not appeared. We do not have the bandwidth to investigate and reply. Using the comments section to complain about moderation decisions/tripwires earns that commenter troll points. Please don't do it. Those comments will also be removed if we encounter them.
* * *
World's Oldest Vertebrate Fossil Heart Found in Australia Smithsonian Magazine
For virus tracking, wastewater is liquid gold. Scientists hope that work isn't flushed away CBC
Lost moon may have spawned Saturn's rings Science
Byzantine Records of Solar Eclipses Have Refined Measurements of Earth's Spin ScienceAlert
What Five Years with a Predatory Vanity Press Taught Me About Art and Success Literary Hub
Cambodian mega dam's resurrection on the Mekong 'the beginning of the end' Mongabay
#COVID-19
Covid-19 pandemic linked to early onset of puberty in some girls New Scientist

COVID-19 dismissals suspended for Marines seeking religious exemptions Military Times
Monkeypox
New CDC guidance: Only high-risk groups should get monkeypox antiviral WaPo

As monkeypox eases in the West, "nothing has changed" for Africa, where doctors remain helpless CBS
'Time's up': Critics call for end to Western-funded food program in Africa Politico
Jokowi to decide presidential hopeful he'll endorse, has no plans to run for V-P in 2024: Sources Straits Times
China?
'US decision to lift arms embargo will embolden Greek Cypriot administration, lead to escalation' Anadolu Agency
Kyrgyz-Tajik border clashes leave dozens dead and thousands displaced
India
It's Not Politics, It's the Marketplace, Stupid The Wire

The Game of Snakes and Ladders That Is India's Defence Acquisition Procedures The Wire
Old Blighty
* * *
Ethiopian Forces Rain Drone Terror On Tigray AllAfrica
Syraqistan
Syria says five killed in Israeli air attack on Damascus airport Al Jazeera

Talks between rival Palestinian factions to resume in Algeria in October Business Standard
France boosts gas exports to Germany to offset shortfalls caused by Ukraine war France24
Hungary faces reckoning with EU that could cost it billions AP (furzy)
New Not-So-Cold War
* * *

* * *
Nancy Pelosi visits Armenia as Azerbaijan truce holds Al Jazeera
Tension mounts in Haiti with widespread looting, violent protests La Prensa Latina
2022
Voter challenges, records requests swamp election offices AP (furzy)
The Justice Department Was Dangerous Before Trump. It's Out of Control Now and Part 2: The Justice Department Was Dangerous Before Trump. It's Out of Control Now Matt Taibbi, TK News
Big Brother is Watching You Watch
Facebook spied on private messages of conservatives who questioned the 2020 elections and reported them to the FBI OpIndia

'Pretty creepy': Agencies illegally obtained emails, voicemails and texts The Saturday Paper
The Bezzle
South Korea's cryptocurrency 'guru' Do Kwon turns fugitive France24

Fake cryptocurrency giveaway sites have tripled this year BleepingComputer
Australian central bank demands deeper cuts to wages and social spending WSWS
Imperial Collapse Watch
Study finds 37% greater veteran suicide rate than reported by VA Stars and Stripes

Air Force discloses procurement fraud probe, provides few details Defense News
Antidote du jour (via):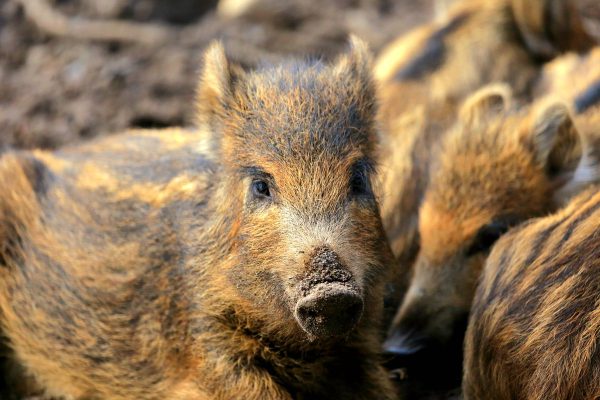 See yesterday's Links and Antidote du Jour here.