Bats growl like death metal singers to communicate with each other CNBC (IM).
NASA's going back to the moon and must confront a familiar enemy: Dust LA Times
Credit cards as a legacy system Bits About Money. 2FA issues. Perhaps readers who bank will wish to weigh in.
Climate
Make ecocide an international crime and other legal ideas to help save the planet Steven Donzinger, Guardian (Carla).

A City of Islands London Review of Books. Well worth a read.
Water
In Peru's southern Andes, the La Nina means a worsening drought — now its residents face the reality of climate change ABC Australia
China?
China sets ambitious Covid-19 vaccination targets, officials say South China Morning Post

What Xi's Zero-COVID Fiasco Might Mean for China and the World Foreign Policy. A country that lost over a million dead to Covid has no standing to lecture others on fiascos.

At Shanghai vigil, bold shout for change preceded crackdown AP. "The vigil on the evening of Saturday, Nov. 26, took place in Shanghai's French Concession, a trendy district filled with boutique Art Deco cafes, vintage shops and historic Tudor mansions. Among the first there were local artists and musicians, according to two friends of early participants." Exactly where I would be most comfortable beginning, were I a Western journalist in China.

LONG VIEW: Energy, Chips, War-Making Capacity, and Taiwan China Charts
Japan to expand Okinawa-based ground force unit amid China threat Kyodo News
#COVID19
The new Covid wave Eric Topol, Ground Truths
New Not-So-Cold War
EU, G7, Australia to cap price on Russian oil at $60 per barrel Al Jazeera

Could Russia sanctions work in practice even if they fail on paper? Freight Waves

Europe can withstand risk to winter energy supplies, says French grid chief FT

* * *

Building a broader Atlantic community (PDF) Brookings Institution

Sweden hands PKK/KCK terror group member to Türkiye TRT World

* * *

Is there any truth to Russia's 'Ukrainian Nazis' propaganda? Deutsche Welle. Well….

David Swanson: Ukraine and the Anti-Communications System Dandelion Salad

* * *

A handy guide to digging trenches:

take the construction of defensive obstacles very seriously. There is valid doctrinal rationale to this (albeit still flawed to my mind) which generally asserts that NATO needs to be constantly on the offensive to negate threats & cannot afford to get locked into defensive wars.

— Ukraine Memes for NATO Teens (@LivFaustDieJung) December 2, 2022

News you can use!
Biden Administration
Biden Signs Legislation To Avert Crisis Of Treating Rail Workers Like Humans The Onion

More than 500 Labor Historians Condemn Biden's Intervention in Freight Rail Dispute Vice

Biden's Rail Debacle Signals Shakeup Marco Rubio, The American Conservative. "A single sick employee can derail an entire work plan." Hmm….

* * *

Survey: Americans want to scale back military entanglements Responsible Statecraft. The survey:

Responsible Statecraft rightly takes Morning Consult to task for the framing.

Air Force Unveils New B-21 Stealth Bomber After Seven Years in the Making Defense One and This Is The B-21 Raider Stealth Bomber (Updated) The Drive

The Army is taking a hard look at new loitering munitions in response to the war in Ukraine Task and Purpose (Re Silc).

* * *

Whistleblower and DOJ spar over balance of power in False Claims Act cases SCOTUSblog
2022 Post Mortem
* * *
Antisemitic celebrities stoke fears of normalizing hate AP. Commentary:
Hey! Just blocked my first antisemite of the day. Who will of course deny that "globalist bankster" is antisemitic.

— Dr. Joanne Freeman (@jbf1755@mastodon.social) (@jbf1755) December 4, 2022
Realignment and Legitimacy
Trump calls for the termination of the Constitution in Truth Social post CNN. Here is the quote (I couldn't get into Truth Social, but Trump seems to have cross-posted to Gab):

Has the Next Civil War Already Started? The National Interest
Assange
Gabriel Shipton: "Julian Assange, my brother" Il Fatto Quotidiano
The Bezzle
Crypto broker Genesis owes Winklevoss exchange's customers $900mn FT. Oh.

'We kind of lost track': how Sam Bankman-Fried blurred lines between FTX and Alameda (interview) FT. SBF: "To the extent that there's a tactical piece of it, I think it's basically that things have gotten to the point where, frankly, there were a lot of conspiracy theories floating around that had no validity." Move along, people, move along. There's no story here! Well, except for this one: Sam Bankman-Fried's trading shop was given special treatment on FTX for years (Alameda).
Healthcare
CMS warns hospitals must protect staff, patients from violence Health Care Dive. Yet hospital anti-masking and ventilation policies that encourage the spread of a deadly pathogen are not considered "violence." Very odd.
Zeitgeist Watch
Crypto Crashes, but the Awards Go On and At the State Dinner, Jill Biden Revives the Oscar de la Renta Tradition NYT (Re Silc). The Times Style section has always been weak, but holy moley!
Homelessness
New L.A. County Data Shows That Homeless 'Sweeps' Rarely Lead to Permanent Housing L.A. Taco. Meanwhile, in San Francisco:

Holy shit. 🧵

So after @mguariglia bringing it to my attention, I watched the San Francisco Board of Supervisors hearing on the SFPD's request for authority to arm robots. It is totally, totally unhinged. https://t.co/B9bRgMOJzd

— william neuheisel is at @williamn@mastodon.social (@wneuheisel) November 30, 2022

Want to live in a van down by the river? Ford has a new vehicle for that CNBC
Vote on Taconic High's Vocational Status Set for January iBerkshires (Re Silc). More electricians and plumbers!
Class Warfare
UAW Reformers Are Taking Over Their Union. That's Good for the Entire Working-Class. Jacobin and Challengers Win Big in UAW Elections; Presidency Headed to Run-Off Labor Notes. A hopeful sign!

* * *

Capital as a historic concept Branko Milanovic, Global Inequality

The urinary tract infection business-model Cory Doctorow

Malthusian depopulationists – or afraid of climate change? Carl Beijer

Weaponizing identity politics (review) Tempest. Olúfẹ́mi O. Táíwò's Elite Capture.

* * *

Employing the unemployed of Marienthal: Evaluation of a guaranteed job program (PDF) Maximilian Kasy, Lukas Lehner. "We find strong positive impacts of program participation on participants' economic (employment, income, security) and non-economic wellbeing (social status, time structure, social interactions, collective purpose). We do not find effects on physical health, or riskand time-preferences. At the municipality level, we find a large reduction of long-term unemployment, and a slightly attenuated reduction of total unemployment."
Friedrich Hayek: a great political thinker rather than a great economist The Spectator
Antidote du jour (via):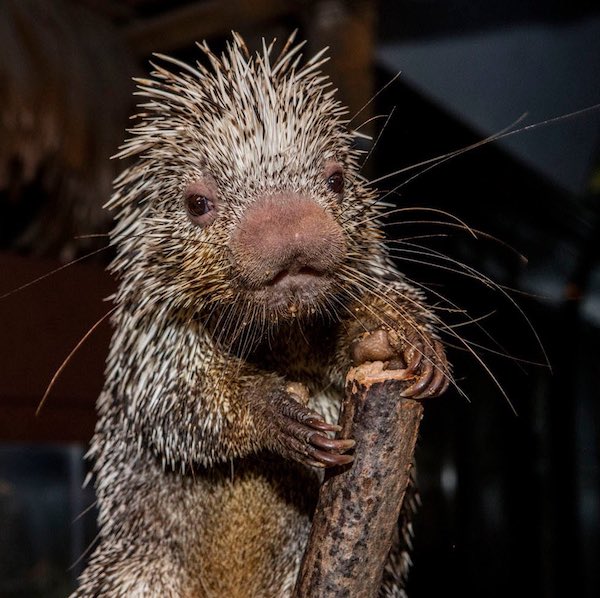 See yesterday's Links and Antidote du Jour here.