Gut Bacteria Might Shape Social Behavior Smithsonian
These bumblebees like playing and it's the sweetest thing ZME Science (KS).
Part Bear, Part Bird, Part Monkey, Part Lizard: On the Deep Weirdness of Beavers Literary Hub. On beavers as ecosystem engineers, see NC here and here.
Innovative multi-material tool use in the pant-hoot display of a chimpanzee Nature
Dollar debt in FX swaps and forwards: huge, missing and growing (PDF) Bank of International Settlements Quarterly Review
Chinese yuan playing 'complementary' role in interbank settlement, but CIPS won't rival Swift, says global central bank boss South China Morning Post
What's Going On With the Housing Market? WSJ
Climate
Pink snow is a red flag for the West's water High Country News

Could trawler cams help save world's dwindling fish stocks? AP

How Protests and Crackdowns Can Exacerbate Climate Change Foreign Policy
Water
Oil spill in rural Kansas creek shuts down Keystone pipeline AP
Pandemic austerity plans that benefit the few at the expense of the many must go South China Morning Post
#COVID19
More trouble (guurst):

Recently, I described a SARS-CoV-2 sequence that acquired 72 mutations in ~2 months, more than had evolved in the previous 3 years. Shortly after, a 123-mutation sequence was found by @OliasDave. Both bear the stamp of molnupiravir treatment. And 123 mutations is an undercount 1/ pic.twitter.com/uJ9mHQSOV2

— Ryan Hisner (@LongDesertTrain) December 7, 2022

* * *

Germicidal UV: a tradeoff between disinfection and indoor smog Jose-Luis Jimenez, Something in the Air. Commentary:

Most importantly, we are past the point where we have to gloss over the caveats in any mitigation for fear it will hurt adoption. I've spoken about addressing issues with HEPA filters and masks- even though I am a huge supporter of these tools. Likewise GUV- it can be better.

— Naomi Wu 机械妖姬 (@RealSexyCyborg) December 9, 2022

Toilets spew invisible aerosol plumes with every flush – here's the proof, captured by high-powered lasers The Conversation

* * *

Fauci's deposition, a thread:

I read Anthony Fauci's seven hour deposition.

To me, someone who knows this story pretty well, it seems like Fauci makes a few contradictory statements.https://t.co/9Ak8SXCqIy pic.twitter.com/Qa38wZMvWp

— Emily Kopp (@emilyakopp) December 6, 2022

Nietzsche's Last Men and the Covid Event Panda Uncut
China?
'It's dead out here': China's slow exit from zero-COVID Reuters. "Although the government on Wednesday loosened key parts of its strict 'zero-COVID' policy that has kept the pandemic largely at bay for the past three years, many people appear wary of being too quick to shake off the shackles." But… but why? (I love "shackles." Open propaganda.)

China's disappearing data stokes fears of hidden Covid wave FT. "[T]he actual infection data will no longer be informative. As the 'official' infection figures decline, the government can eventually claim their success against the virus." All China can do is copy the West /s.

Covid minimizers appear in China:

COVID is not something to fear. Even if you are infected you can boost your immune system to mitigate the effects. Li says. "The severe type of COVID is not caused by COVID itself. The virus storms the immune system. Chinese medicine can stop symptoms from becoming too severe." pic.twitter.com/G9xhwN0hOC

— Liu Xin刘欣 (@LiuXininBeijing) December 8, 2022

The 2024 Indonesian Presidential Election: Islam as a Decisive Factor? RSIS
Myanmar
Q&A: Sean Turnell on being framed as Suu Kyi's 'puppet master' Frontier Myanmar
The Koreas
South Korea orders striking steel, petrochemical truckers to return to work Reuters

All South Koreans to become younger as traditional age system scrapped Guardian
Dear Old Blighty
UK's first coal mine in decades ratified, London renegs on commitments Al Mayadeen
New Not-So-Cold War
Realignments Phenomenal World. The deck: "Bolsonarismo and Brazil's shifting middle-class vote."
El Salvador's war on itself: The siege of Soyapango Al Jazeera
Biden Administration
Our Famously Free Press
More "Twitter Files," a thread:

THREAD: THE TWITTER FILES PART TWO.

TWITTER'S SECRET BLACKLISTS.

— Bari Weiss (@bariweiss) December 9, 2022

Commentary:

"The left" goes far beyond Democratic Party partisans. There's also a progressive, anti-war, anti-neocon, pro-Palestinian segment of the left. Are you saying that accounts associated with these members of the left were not censored and suppressed?

— Aaron Maté (@aaronjmate) December 9, 2022

When the FBI's former general counsel is also a "former Twitter employee":

Every Real Journalist™ knows the one thing you never do — it's not just morally wrong but *dangerous* — is to mention the name of, let alone criticize, the former General Counsel of the FBI, now a top lawyer for one of the world's most powerful corporations. Dangerous!☠️ pic.twitter.com/nfR7ywtDku

— Glenn Greenwald (@ggreenwald) December 7, 2022

The concept of "revolving door" seems to be too challenging for Collins, a senior reporter at NBC. I hate to think how he'd cope with a FlexNet.

* * *

Þe Washington Post Decides Þt It No Longer Has to Fear þe Blogosphere. Do Hijinks Ensue? Brad DeLong. The Twitter Files threads show how inferior Twitter is to blogging as a creator of long-form pieces, something is was never designed to do, even leaving aside threading accidents. Think of each tweet as a parapraph, but (critically) with no ability to embed links in the text, no titles, no headings, no tables, no formatting…. It's amazing that the masters of the Twitter form do as well as they do.

Washington Post Considers Selling Tech Business It Built Up on Jeff Bezos's Watch WSJ
Supply Chain
West Asks Turkey To Help Clear Tanker Jam and Russia is Concerned Over Oil Tanker Jam in Bosphorus – RIA gCaptain
The Bezzle
Mystery of Terra collapse deepens with possible FTX role probed Bloomberg

SEC Tells US-Listed Companies They'd Better Disclose Crypto Damage CoinDesk

The need for nonbank regulation is a consensus issue for the Fed American Banker
Tech
EU court: Google must delete inaccurate search info if asked AP

US sides against Google in consequential social media case Bloomberg

* * *

ChatGPT, rot13, and Daniel Kahneman James Williams

Four Paths to the Revelation One Useful Thing (And Also Some Other Things). ChatGPT. "An AI will confidently tell you false information in ways that are utterly convincing." As I've said: AI is the very definition of bullsh*t. Now at scale!
Big Brother Is Watching You Watch
Tech companies fueled the rise of Homeland Security and domestic surveillance, report finds The Verge
Class Warfare
Long Covid is distorting the labor market — and that's bad for the U.S. economy CNBC

Structural Stigma In Law: Implications And Opportunities For Health And Health Equity Health Affairs

Progressive In Year 2180 Blasts Gender Discrimination In Conscription Practices Of Nabisco's Corporate Military The Onion
Big cities drive half of global economic growth FT
Judas Goats: Agriculture's Bizarre, Drug-Addicted Masters of Deceit Once Ruled the Killing Floor AgWeb. Great metaphor….
Antidote du jour (via):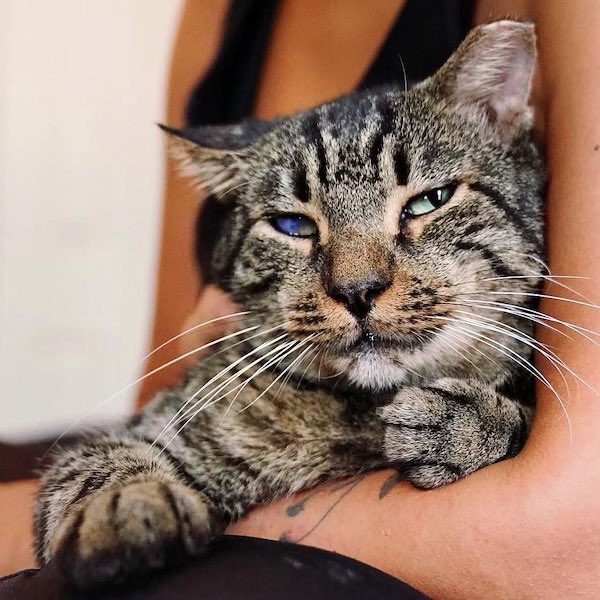 See yesterday's Links and Antidote du Jour here.