What is a group of pandas called? It's surprisingly complicated ZME Science
The Imperial Fed Phenomenal World
Helen Keller Was One of the Great American Socialists Jacobin
Climate/Environment
How do you keep migrating birds off a giant toxic lake? High Country News

Bayer sues four Missouri farmers for illegally spraying dicamba, saving and replanting seeds from the company's genetically-engineered crops Investigate Midwest
Water
Drought or no drought? California left pondering after record winter deluge The Guardian

Venice Is Saved! Woe Is Venice. The New York Times
#COVID-19
Long COVID exercise trials proposed by NIH raise alarm Nature

COVID19 AWARENESS WEEK 2023 CovidAwareness.org
Syraqistan
Old Blighty
UK's economic crime plan 'smoke and mirrors' without new funding The Guardian
India
Tense calm prevails in 4 Indian states after 2 days of communal riot Anadolu Agency 
La belle France
The French pensions revolt: A view from Marseille Canary

What's the problem with pensions? Michael Roberts Blog. And not just in France.
China?
How the IMF bailout is changing Sri Lanka's foreign policy Himal Southasian

China & the Developing World Consortium News
European Disunion
Federal government: climate course remains bone of contention in the traffic light coalition News In Germany

Germany's e-fuel fetish ain't new. Just ask the Führer. Politico EU
New Not-So-Cold War
Cheerleading versus shivers down your spine: what will the coming Ukrainian counter-offensive bring? Gilbert Doctorow

UK-made Challenger tanks arrive in the Donbas with depleted uranium shells. Is that a war crime? BNE Intellinews

Did Russian Kinzhal Missile Take Out 'NATO Command Center' in Ukraine? Newsweek
Greek Pronews writes about the hypersonic Kinzhal attack on an underground NATO command center near Lvov:

"The terrifying strike of the Russian hypersonic missile Kinzhal at a depth of 130m on the NATO command center in Ukraine. pic.twitter.com/tTcYIl75d0

— Trollstoy (@Trollstoy88) March 31, 2023
***
Top EU official says 'real divergence' between Georgian rhetoric and reality on accession BNE Intellinews
Georgia belongs in European Union, says German foreign minister Reuters
B-a-a-a-a-d Banks
Opinion: 'Most U.S. banks are technically near insolvency, and hundreds are already fully insolvent,' Roubini says Project Syndicate

These are the top US banks by proportion of uninsured deposits — and why you shouldn't panic if you see your bank on the list Yahoo! Finance
Biden Administration
Biden administration goes easy on Medicare Advantage insurers after intense industry lobbying STAT News
2024
RussiaGate
Craig Murray: The So Far Non-Existent Vulkan Leaks Consortium News
Democrats en déshabillé
CA bullet train faces delay due to floods, storms Fresno Bee
Groves of Academe
University of Michigan sues graduate union over strike, bargaining continues Bridge Michigan
Imperial Collapse Watch
Supply Chain
Global food supply risks rise as key traders leave Russia The Economic Times

U.S. share of world wheat production hit record low in 2022 Investigate Midwest
Norfolk Southern Chemical Bomb
CDC team studying health impacts of Ohio train derailment fell ill during investigation CNN
Our Famously Free Press
Pro-Trump Twitter Troll Found Guilty Of Spreading Disinformation About Voting In 2016 Forbes
Guillotine Watch
When a 9-year-old girl didn't want her goat to be slaughtered, county fair officials sent deputies after it Los Angeles Times
Class Warfare
Sports Desk
It's a major victory. More details on their historic contract:https://t.co/dIsXC4PFNR

— More Perfect Union (@MorePerfectUS) March 31, 2023
Tech
Antidote du jour (via):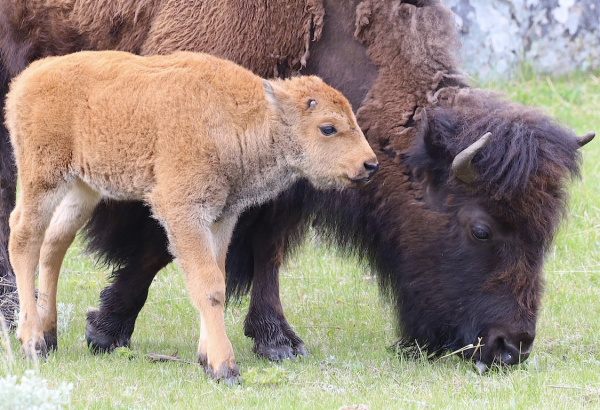 See yesterday's Links and Antidote du Jour here.