No brain, no problem. Jellyfish learn just fine Science. Hence, "The Blob."
Private equity firms pivot away from traditional buyouts FT
Climate
Conversations with plants: Can we provide plants with advance warning of impending dangers? (press release) Newswise
Water
Can India and Pakistan's Historic Water Pact Endure? Foreign Policy
#COVID19
Why can't we shake the gloom? It's more than inflation or higher prices. Claudia Sahm, Stay-At-Home Macro (SAHM). 'Tis a mystery? Not to Sahm. Well worth a read, including the mechanics of discerning "consumer sentiment."

Long COVID can cause long-term damage to multiple organs, study finds Sky News. "A third of long COVID patients sustained damage to multiple organs five months after infection." And here is that study–

Multiorgan MRI findings after hospitalisation with COVID-19 in the UK (C-MORE): a prospective, multicentre, observational cohort study The Lancet. N = 250. From the Discussion: "Our study demonstrates the substantial burden of multiorgan abnormalities in patients after hospitalisation for COVID-19, with nearly one in three patients having an excess burden of multiorgan injury. When compared with controls, we noted a higher proportion of lung, brain, and renal MRI abnormalities among patients." Interesting speculation:

Prion Disease After COVID-19: A Case Report American Journal of Case Reports. N = 1.
Best Air Quality Monitors of 2023, Tested and Reviewed Field & Stream
Nipah virus outbreak: What to know about the deadly disease spread by bats Fast Company. "Nipah virus is spread from bats and pigs to humans through direct contact or contact with their bodily fluids." Since I stan for aerosol transmission, I think this latest iteration of droplet dogma is premature, and I would like to see aerosol transmission ruled out definitively. See, e.g. (granted, an animal study).
China?
Eyebrows raised at China's state-owned players' increased stakes in European ports Container News

'Serious hurdles' to motherhood worsen demographic crisis in China South China Morning Post
The Koreas
Taepodong 2 – The North Korean Missile that Never Existed: How Western Analysts Mistook a Civilian Satellite Launcher for an ICBM Military Watch
India
US Envoy Confirms Canada Received 'Five Eyes' Intel Against India One India

Crisis in the Bread Basket Phenomenal World
European Disunion
Polish far-right party jostles for third-place powerbroker role FT
New Not-So-Cold War
Latest news on the war: these past two days we have advanced considerably to a full-blown Russia-NATO war Gilbert Doctorow. Important.

Why America Should Send Military Advisers to Ukraine (excerpt) Foreign Affairs. The deck: "On-the-Ground Help Will Bolster Kyiv Without Risking Escalation." Commentary.

Russian Foreign Minister says Moscow will not consider proposals for ceasefire in Ukraine Ukrainska Pravda. Sergei and the football…

Ten Reasons Why Putin Might Prefer the Risks of a Compromise Peace to the Costs of a Forever War with Ukraine and the West (PDF) Geoffrey Roberts. A Russian specialist.

* * *

Leopard 2 manned by a German Bundeswehr crew destroyed – Russia Bulgarianmilitary.com

After Leo 2 and Challenger 2 Losses, Ukrainian Intel Chief Warns Incoming Abrams Tanks May Not Last Long in Combat Military Watch

* * *

Zelenskyy speaks before Canadian Parliament in his campaign to shore up support for Ukraine AP. Whoops:

AP News confirming that the 98-year old veteran given standing ovation by Canadian parliament, is Yaroslav Hunka, who fought for the 14th division of the Waffen SS.

Canadian parliament gave a standing ovation to an outright Nazi collaborator.

First noticed by @lingerence. pic.twitter.com/Vm8VAHq7yy

— The Canada Files (@TheCanadaFiles) September 23, 2023

The History of Fascism in Ukraine Part I: The Origins of the OUN 1917-1941 Internationalist 360° (2022). Parts II and III. I'm finicky about footnotes and linky goodness for specific claims, and I'm not seeing a lot here. Still, if you're putting together a scorecard, you need the names of the players…

* * *

The Patriot The Atlantic. Milley. Fan service. "Though the specter of a recklessly instigated nuclear confrontation abated when Joe Biden came to office…" As opposed to a cautiously instigated one, say through a proxy war?

Nord Stream sabotage one year on: What to know about the attack Al Jazeera

No, the World Is Not Multipolar Foreign Policy
What you need to know about Azerbaijan-Armenia conflict in Nagorno-Karabakh South China Morning Post. The "What you need to know" (shorter: "What to know") phrasal template leaps the East-West barrier and claims another victim.
Nagorno-Karabakh's Armenians fall victim to the EU's dependence on hydrocarbons and Pashinyan's betrayal The Duran. Didn't geography something to say? "Nagorno-Karabakh does not directly border Armenia but is connected to the latter through the Lachin corridor, a mountain pass." Granted, the mountain pass was controlled by (Russian) peacekeepers, but the situation seems fragile, to say the least.
Biden Administration
Biden to join the picket line in UAW strike Politico. Remember when Obama was going to put on his "comfortable shoes" and "walk that picket line with you"? Good times. More than optics from Biden? Time will tell.

McCarthy backtracks, says he will keep Ukraine aid in Pentagon funding bill The Hill
Supply Chain
South America's Richest Family Doubles Fortune on Shipping Bet Analysts Hated Bloomberg
The Supremes
How the Supreme Court could alter the way Americans interact on the internet USA Today
2024
Judge overseeing case to remove Trump from ballot agrees to order banning threats and intimidation AP

US presidential candidate DeSantis opposes Ukraine's NATO membership Ukrainska Pravda

The Georgia Fake Electors Scheme: What Does Legal and Political History Tell Us About These Charges? The Federalist Society
Democrats en Déshabillé
Whose Fault Is It? How Things Work. "Democrats need to accept that the class war is real." Unfortunately, since at the very latest Bill Clinton, the Democrat Party and its PMC base have labored tirelessly to indoctrinate voters that anything and everything but the class war is real. Republicans have done the same, of course, but we expect it of them.

Workers Bark Back on "The Green Dream or Whatever" The Liberal Patriot
Spook Country
Echoes across the airwaves Brookings Institution. The deck: "How Kremlin narratives about Ukraine spread (or don't) on US political podcasts." A sample:

In moments of genuine uncertainty, pundits speculate. That creates an opening for the Kremlin to seed its preferred version of events. Importantly, Moscow doesn't have to convince anyone of its view, but simply clear a much lower bar: that pundits air Moscow's narrative as a possibility worth considering. This was the case around the Nord Stream 2 pipeline explosion, where many took a "question more" approach. In doing so, they frequently aired the "CIA did it" theory as a legitimate possibility. Podcast hosts and guests often leaned on a Substack post written by investigative journalist Seymour Hersh, as well as Biden's threat to "bring an end to" the pipeline should Russia invade Ukraine, as evidence.30 Hersh, unsurprisingly, was also a fixture in Russian state media coverage of the bombing, including appearances by Hersh on RT31 and Sputnik radio32 broadcasts. Hersh's claims were met with pushback from some quarters. 'I don't think there's any reason to believe that we did it,' said a guest on the Glenn Beck Show, which refuted Hersh's theory in three separate episodes.33

First, thanks for the heads-up, guys. Second, thank heavens for the podcasting tagline, "wherever you get your podcasts." There is no podcasting "platform" for the Censorship Industrial Complex to infest and suppress (thanks to podcasts being distributed via RSS). Third, watching Brookings — in full public view, mind you! — citing (footnote 33) an unnamed guest on the Glenn Beck show (!!) to refute Hersh… Well, it's almost too rich, is all l can say (and does make me speculate that we're looking at elite post-Covid brain damage and loss of executive function).
Digital Watch
'Robots can help issue a fatwa': Iran's clerics look to harness AI FT
Healthcare
CDC recommends Pfizer's RSV vaccine during pregnancy as protection for newborns CBS
The Final Frontier
Could You Stand on the Surface of Jupiter? Exploring the Enigmatic Outer Planets JSTOR

The loss of dark skies is so painful, astronomers coined a new term for it Space.com
Book Nook
Octavia Butler's Advice on Writing The Marginalian

Quantum poetics Aeon. The deck: "Language both enables and interferes with our grasp of reality." No kidding! Interesting read, though.
Sports Desk
Saturday Is Coach Prime's Time Bloomberg. Deion Sanders (!).
Zeitgeist Watch
Who the hell are 2girls1bottl3? The Face
Tech expert claims to have found doomed MH370 jet on Google Earth New Zealand Herald (Furzy Mouse). Big if true.
Class Warfare
Kaiser unions issue a 10-day unfair labor practice strike notice as bargaining further breaks down HealthCare Dive

Opinion: Food banks are buying groceries at an astounding rate Colorado Sun

Psycho-Politics New Left Review
A New Way to Protect Against Heart Attacks WSJ. Colchicine.
Antidote du jour (via):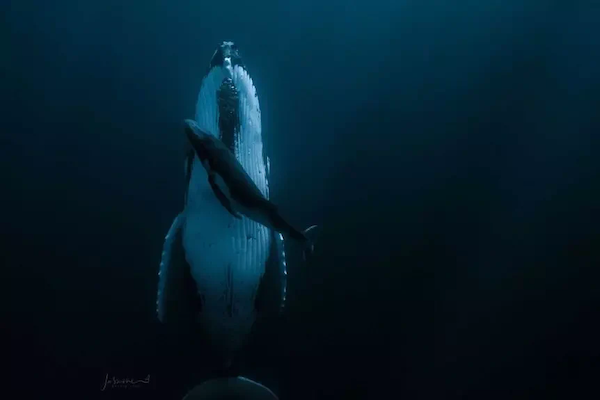 Bonus antidote:
Adorable Sea Otter's Kelp-tivating Photo Op!

As seen on Outer Island Excursions Whale Watching Tour from Anacortes, WA to Victoria, BC. 9/12/23#pnw #wawx #nature #wildlife pic.twitter.com/SHlIxTJM0E

— Eyes On The Scene (@EyesScene) September 22, 2023
See yesterday's Links and Antidote du Jour here.