Thanksgiving: Gabrielle Giffords serves turkey at US Air Force base Telegraph
Bottlenose dolphins' maximum speed halved by pregnancy BBC
Massachusetts Transgender Equal Rights Bill Signed By Governor Deval Patrick Huffington Post
AT&T to take $4bn charge on troubled takeover Financial Times. As a happy T-Mobile customer, I'm pleased at this turn of events.
Egypt's generals defy Tahrir protests over elections Guardian
Japan Consumer Prices Fall on World Slowdown Bloomberg
Euro leaders push for fiscal crackdown Financial Times.
Fear sweeps markets as Merkel rules out ECB intervention Guardian. Note we said that the Bundesbank and ECB had been clear that they were not willing to monetize. This is strikingly parallel to the runup to Lehman, where it was similarly clear that Paulson and Geithner were not willing to rescue the bank (note that we were not fans of a bailout, but if you are going to nix that, you need a realistic plan B, and a private sector bailout was proven not to be realistic).
EA BoP Guide: CA and KA – EA too Dependent on Portfolio Inflows? Rebecca Wilder, Angry Bear
Why cutting fiscal deficits is an assault on profits Martin Wolf, Financial Times. This is a straight up sectoral balances analysis, which we've discussed for more than a year. Good to see it getting this sort of endorsement
Goldfinger eats Congo Greg Palast
We Are the 99.9% Paul Krugman, New York Times
Van Jones and Democratic Party Operatives: You Do Not Represent the Occupy Movement Kevin Zeese
Occupy Gives Hope to Struggling Americans This Thanksgiving Firedoglake
Posters from Occupy Wall Street OccuPrint (hat tip reader rjs)
Friday's Deals May Not Be the Best New York Times
US banks scale back mortgage collection Financial Times. Quelle surprise! As servicers are finally facing real oversight, they no longer want to be in the business.
Warren Pollock: Open Letter to the CME Jesse
It really is time to wave goodbye to 'free' banking Financial Times. You heard it here first.
Antidote du jour: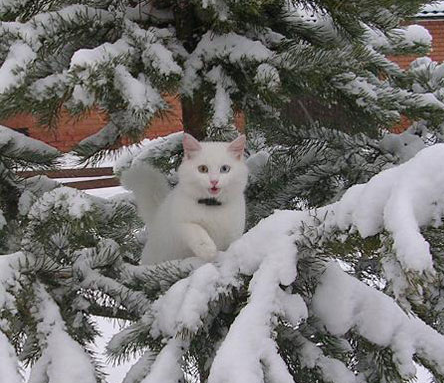 Bonus antidote (hat tip reader Scott). This is totally cool. Video and related article from the New Yorker: