[Yves is still sick, alas, but we hope for improvement. Also, I have one more post coming, so you will have the full ration. –lambert]
Aboriginal people may have lived on Beringia for millenia CBC (PDF slideshow).
It's not all bad news for insomniacs: They have brains that are 'more adaptable to change' Daily Mail
S&P 500 Extends Record as Treasuries Drop on Economy Data Bloomberg. Headline v. URL discrepancy?
China Factory Index Decline Adds to Li's Growth Headwinds Bloomberg
Gold Fix Study Shows Signs of Decade of Bank Manipulation Bloomberg
Citigroup reports fraud in Mexico unit, lowers 2013 results Reuters. And A Maelstrom of Fraud Without Early Warning Dealbook, Times (RS).
Mt. Gox Seeks Bankruptcy After $480 Million Bitcoin Loss and Mt. Gox Bitcoin Exchange Sued for 'Misappropriation'  Bloomberg
Bitcoin and the Myth of Tech Utopia James Kwak, Atlantic
Soros and Paulson each take €92m bet on Spanish real estate FT
Krugman Move Boosts CUNY Effort to Escape Columbia, NYU Shadows Bloomberg
Big Brother Is Watching You Watch
Mississippi man found alive in body bag at funeral home BBC. Getting old isn't for wimps.
We've all read his work — 'Godfather' of Helvetica font dies at 84 CNN
ObamaCare
Obama's Trauma Team Time. Post mortem on the rollout. An administration clusterfuck spread over two terms dressed up as a heroic rescue story of how the creative class saved Obama's bacon.
Coal Mine Fire Still Burning After Weeks Looks Like Mordor, Fills Australian Town With Smoke Newsweek
Anti-nuclear novel by bureaucrat exposes chummy relationship between politicians, industry Asahi Shimbun
Should Sierra Club Endorse Coal Rush/Fracking Gov. Quinn — Or Call Out Environmental Disaster? Huffpo
Global Unrest
'Apparently you get away with anything if you're scared': Furious family hit out at judge after man is freed for shooting dead unarmed Alzheimer's suffering grandfather because he knocked on wrong door Daily Mail. Well, besides fear, there's greed.
The new market space: billionaire investors look beyond Earth FT. Good. Maybe they'll just leave.
Fascism and the Future, Part Three: Weimar America The Archdruid Report. Both less and more provocative than the headline (part two).
What's gone wrong with democracy Economist
How to Think About the History of American Surveillance Observations on Credit and Surveillance
Antidote du jour: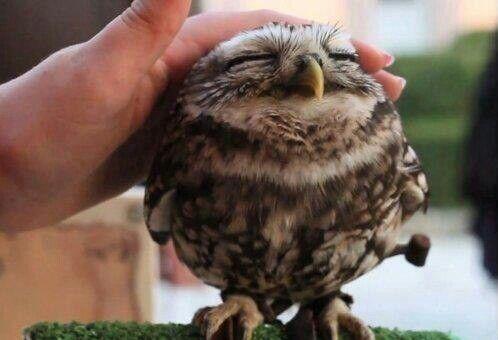 Bonus Antidote: Hazel the Sugar Glider (RS):