If you are in New York City, be sure to drop by our meetup this Friday, from 5:00 to 8:00 PM at Sláinte at 304 Bowery (map with nearby train stops here). Be there or be square!
Massive new fraud coverup: How banks are pillaging homes — while the government watches David Dayen, Salon. Obama never prosecuted the crooks, so they came back for a second helping.
Seven Takeaways for Banks from Warren's New Memoir WSJ. Pecora didn't write a memoir. He ran a Commission.
Exclusive: White House considers former banking lawyer for Fed board – sources Reuters
Housing Rebound in U.S. Losing Steam as Prices Rise: Economy Bloomberg
Obama starts Asia tour with a message to China McClatchy
Q&A: Japan's Yomiuri Shimbun interviews President Obama WaPo. Obama: "I know the Trans-Pacific Partnership has prompted debate in Japan, as it has in the United States, and I've made it clear that any agreement has to include strong protections for labor and the environment."
Unwilling Trans-Pacific Partners WSJ
As Obama Visits TPP Countries, New Obama Administration Report Targets Their Public Interest Policies as "Trade Barriers" to be Eliminated Eyes on Trade
Mount Everest expeditions cancelled in peak season as dozens of Sherpas walk off job CBS
Chinatown's American Dream: Meet the migrant workers who sleep packed into tiny $9-a-night New York cubicles, while families share meals in a space the size of a cupboard Daily Mail
Why won't President Obama pay his interns? WaPo
Where Do You Want to Be Born? Baseline Scenario
ObamaCare
Forget the spin of eight million sign-ups CJR

Obamacare Observations From the Marketplace Health Care Policy and Marketplace Review. The back-end may not be done 'til after the mid-terms, which is why we have no hard sign-up data from the Feds. Yet after his launch debacle, Obama brought in a "trauma team" for the front end, as lovingly detailed by Stephen Brill. So why not do the same for the back end? Is there data Obama doesn't want to collect?

Travels In Hyperreality: What If Bipartisan ACA Fixes Were Possible? Health Affairs Blog
Big Brother Is Watching You Watch
No-fly list used by FBI to coerce Muslims into informing, lawsuit claims Guardian

Results for #myNYPD Twitter

Conversnitch Schneir on Security
F.C.C., in 'Net Neutrality' Turnaround, Plans to Allow Fast Lane Times. Swell. That was fast.
Russia's Surveillance State World Policy Institute
Ukraine
Experts: U.S. must have OKd transfer of missiles seen in Syria rebel videos McClatchy
Suthep's claim of sovereign power to choose a PM would be a coup Asian Correspondent (this is Thailand).
More World Cup concerns for Brazil as Rio favela riots break out again just 50 days before the tournament kick offs Daily Mail
Georgia law allows guns in some schools, bars, churches CNN
Is the U.S. Shale Boom Going Bust? Bloomberg
The Insiders: The president's cynical Keystone XL strategy WaPo
The Local Fight to Save the Chesapeake Becomes a National Fight Over the Clean Water Act Bill Moyers
Divided Court upholds Michigan's ban on affirmative action: In Plain English Scotusblog
12 ethical dilemmas gnawing at developers today InfoWorld (PD)
Czech deer still wary of iron curtain boundary Guardian
Sperm RNA carries marks of trauma Nature
Virtual Earth plays out fate of life on the planet New Scientist
Manned mission to Mars 'necessary' for human race's survival: NASA chief Yahoo News. Why? Because Mars is an interplanetary Galt's Gulch?
U.S. Views of Technology and the Future Pew Research. Who wouldn't want to eat meat grown in a lab or get a brain implant? What's wrong with you people?
Heartbleed as Metaphor Lawfare. "Common mode failure."
Antidote du jour: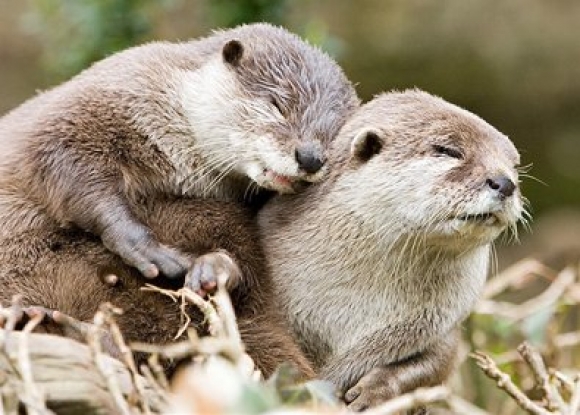 See yesterday's Links and Antidote du Jour here.