California readers: Please come to our CalPERS hearing or encourage CalPERS retirees in the Bay Area to attend. It's today, May 2, 2014, 9:30 a.m., Superior Court of California, Department 302. That's on the third floor of 400 McAllister Street, San Francisco, CA 94102 (map). The hearing is scheduled to last an hour and the judge has said all systems go. The notice:
Case Number: CPF14513523

Case Title: AURORA ADVISORS INCORPORATED, A NEW YORK CORPORA VS. CALIFORNIA PUIBLIC EMPLOYEES' RETIREMENT SYSTEMS

Court Date: MAY-02-2014 09:30 AM

Calendar Matter: Notice Of Hearing For Writ Of Mandate Under The California Public Records Act

Rulings: Matter on calendar for Friday, May 2, 2014, Line 3, PETITIONER AURORA ADVISORS INCORPORATED's Hearing For Writ Of Mandate Under The California Public Records Act. Hearing required. =(302/MJM)
Astounding Balt. street collapse video Washington Post
The love that led a couple to stand in front of a train Syracuse (bob)
Helping Papa in the Garden Urban Legends (lambert). An oldie but goodie.
How to win at rock-paper-scissors BBC
Automated-grading skeptic uses Babel to expose nonsense essay TechExplore (bob)
The most expensive lottery ticket in the world Felix Salmon (David L). One of his final posts that I somehow managed to miss. Still very much worth reading.
Whistleblower Claims Google Stole Money From Publishers Using Adsense Gawker
Super el Nino brewing MacroBusiness
Great Graphic: Asia's Decline as an Export Machine Marc Chandler
Obama's Secretive, Corporate-Run TPP Trade Deal Got Stuck Testosterone Pit
China tried to undermine economic data Financial Times
Dozens hurt in S Korea subway crash BBC
This month will decide Yingluck's political future Nikkei
Kerry's 'Apartheid' Gambit a Bigger Deal in U.S. Than in Israel American Prospect
Ukraine
Big Brother is Watching You Watch
US internet companies that collect masses of data about their users dodged a bullet on Thursday as a White House study commissioned in the wake of the Snowden surveillance scandal endorsed their main information-gathering practices.
Obamacare Launch
Once opposed to ACA, now a convert Philly. Lambert: "We should all be so lucky!"

Patients Fear Mt. Sinai Will Drop Low-Cost Insurance Plans New York Times. Karen P: "Headline is misleading – they ARE dropping patients in bronze and silver plans. I think Mt. Sinai is trying to balance their foolish acquisition of Continuum Partners' bankrupt hospitals on the backs of the poorer Mt. Sinai patients."

The Canadian health care system I disparaged Physicians for a National Health Care Program
Democratic Former Rep. Brad Miller: Citigroup's Revolving Door With The Party Is Problematic Huffington Post
Treasury Creating Office of State and Local Finance Bond Buyer (Josh Rosner). You cannot make this up. After Jefferson County, a former JP Morgan managing director will head the unit.
Seattle Mayor Details Plan for $15 Minimum Wage New York Times
Tapering is set in stone MacroBusiness
Everyone's Q1 GDP Estimates Turn Negative Business Insider
Jeremy Grantham Makes A Very Specific Call About When The Bubble Will Burst Business Insider. This is so far away, as far as most investors are concerned, as to be tantamount to never.
K.K.R. Seeks to Attract Investments as Small as $10,000 DealBook
GAO: Foreclosure Review Process 'Without Adequate Investigation' DSNews
Wasting One Life Away Angry Bear
EBay settles 'no poach' probe with Department of Justice Financial Times. The fines have been pathetic.
The Adjunct Revolt: How Poor Professors Are Fighting Back Atlantic
Corporate Oligarchy or People's Democracy: Countering the Elite Agenda Black Agenda Report
A May Day 2014 Lament for American Labor Counterpunch (Carol B)
History of the British working class Financial Times. Lambert: "No mention either of E.P. Thompson's 'The Making of the English Working Class' or (on enclosures) of 'Whigs and Hunters' (!)"
The Conspiracists London Review of Books
What Marx Really Meant Jacobin
Antidote du jour. From mark w, a zonkey!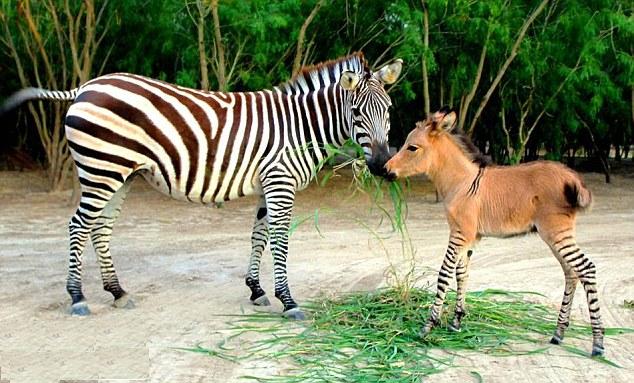 See yesterday's Links and Antidote du Jour here.