The super-abundant virus controlling your gut bacteria New Scientist
Almost biblical: Amazing 3,000ft high dust cloud shrouds Phoenix Daily Mail 
Half of Britain to be opened up to fracking Telegraph
Oil drilling in North Dakota raises concerns about radioactive waste LA Times
Google has run away with the web search market and almost no one is chasing Quartz
The new Google? Baidu's big plans to bust out of China New Scientist
But Wait, There Are A Few Differences Between Amazon and the US Postal Service Wolf Street
How to find your Uber passenger rating Medium
'Hello there': eight lessons from Microsoft's awful job loss memo FT. And whenever you hear the word "team", put your hand on your wallet.
The Open Source Identity Crisis Model View Culture
What the Hobby Lobby Ruling Means for America Times. Better make sure you can find it in yourself to wear whatever sigil and say whatever words your employer wants you to.
Big Brother Is Watching You Watch
Can Any Government Agency Nominate Anyone to the No-Fly List? Observations on Credit and Surveillance

The Will to Make Legible Why Nations Fail
Why I Am I Moving Left? Thomas E. Ricks, Politico (flora). Note that Ricks's "left" is well outside the Overton Window as defined by Democrats.
My party has lost its soul: Bill Clinton, Barack Obama and the victory of Wall Street Democrats Salon
DCCC poses as debt collection agency in sleazy online fundraising gambit Corrente. Because what institution could be more trusted than a debt collector?
ObamaCare
Obama Administration Moves Ahead With Employer Insurance Forms WSJ
Ukraine
Gaza
Imperial Collapse Watch
In Seattle, Barack Obama talks of unease about world Politico. "[T]he old order isn't holding and we're not quite where we need to be in terms of a new order." Six years after "hope and change"? Why do I get the feeling that Obama and his owners and handlers know exactly where "we" need to be, and that it involves throwing even more people under the bus? Something flipped recently in elite discourse, though we can't see the shape of it yet.

THE CHIMERA OF GLOBAL CONVERGENCE New Left Review
Class Warfare
Young college grads' wage growth is falling farther and farther behind Vox 

Powerful and Coldhearted Times (study).
New Yorker Cartoonist Roz Chast's Remarkable Illustrated Meditation on Aging, Illness, and Death Brain Pickings (furzy mouse)
BuzzFeed Writer Resigns In Disgrace After Plagiarizing '10 Llamas Who Wish They Were Models' The Onion. Note the date: May 29, 2013.
I'm Ira Glass, Host of This American Life, and This Is How I Work Lifehacker
Blood and Gore: 'Capitalism is in danger of falling apart' FT. Look, they call it "the pink paper" for a reason.
Antidote du jour: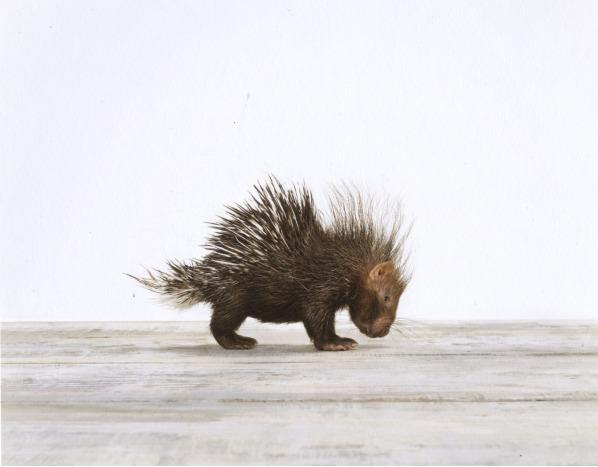 See yesterday's Links and Antidote du Jour here.