By Lambert Strether of Corrente.
War News from Syraqistan
It's disinformation to present the latest war on evil-doers as an "air war"; plenty of mercs contractors can join in the fun [Salon]. So we can put boots on the ground — for a price normal citizens aren't willing to pay any more [Stars and Stripes]. Merc stories always end well [Newsweek]. The Syraqistan war "could last years," too [USA Today].
Meanwhile, some of the Syrian "rebels" are ticked that we bombed ISIS and whoever, but not Assad [McClatchy]. I guess they must not be "vetted" Syrian "moderates." It's the only explanation!
Best. Headline. Ever. And not ironic, literal: "Calm Settles On Washington As U.S. Bombs Syria" [HuffPo].Yes, the political class finally has the war it wanted. Everything's going to be OK! In shocker, the Congressional Black Caucus and the "Progessive" Caucus rolled over like puppies hoping to get their bellies scratched [Black Agenda Report]. And when you think about it, it's sort of amazing that apparently nobody in "The People's March on Climate" made the connection between the oil we burn and the oil states we seize. Odd.
Finally, on "harm to the homeland": I am TV-free — I don't own one, or watch it — so I'm always stunned and amazed when, in an airport, say, I hear the demented jabbering and watch the body language of the talking heads. Why are they smiling? Anyhow, if Patient Zero for the "harm to the homeland" talking point was on TV, I wouldn't have noticed. I did a quick Google search and Yves's link this morning is a top hit, so it can't have gone viral, yet. (The natsec community seems to be the reservoir of infection. It would be.)
Readers, have you encountered the phrase "harm to the homeland" recently? Heck, have you ever heard a normal person use "homeland" at all? In real life, not the TV?
The Economy
Note: When you hear "the economy," always ask "whose economy?"
David Dayen remembers a time when the path to corporate riches was selling a non-crapified product, not tax dodges [Salon]. Sounds like the tendency of the rate of profit to fall, to me.
Over the last 10 years, the slump in male labor force participation was the steepest for those aged 25 to 34 [Bloomberg]. Bloomberg's headline calls them "missing men." Of course, it's all statistics and indices; nobody thinks to actually go look for them, assuming that in fact they want to be found.
Contracts for newly built Manhattan apartments priced at $10 million or more declined 18 percent year-on-year. Available units jumped 74 percent. For listings of at least $10 million in new developments, the median asking price climbed 3 percent from a year earlier to $16.5 million [Bloomberg]. Weird. Aren't they making more squillionaires?
"Learn more about the billionaires who influence politics worldwide" [the liberal Brookings Instituttion]. Have you ever noticed how "learn more" always links to marketing or propaganda? Sad. I suppose that's what our elites think learning is.
Disclaimer: I'm a Maine bear. When people say "Are you in a depression?" we answer "We're always depressed!"
Climate
UN summit on climate change concludes. Both US and China promise to reveal their post-2020 emission plans next year [Weather Underground].
At the summit, "leaders clearly demonstrated their understanding that the impacts of climate change are real and costly, and that they no longer have to choose between economic growth and climate action" [World Resources Institute]. 'Tis a consummation devoutly to be wished, although perhaps the banksters have given them permission to think, now [Forbes]. Here is a list of announcements [The Carbon Brief].
Richard Heinberg of the Post-Carbon Institute goes after Krugman [Resilience.org].
2014 Arctic sea ice minimum sixth-lowest on record. But Antarctic sea ice is at a record high [EarthSky].
Stats Watch
Rapture Index remains unchanged within 2 points of record high [Rapture Ready].
New home sales for July: 412,000 annual sales rate lower than expected. Sales are up 8.1% in the South, "by far the largest region for new home sales, outdistancing all other regions combined" (why?) [Bloomberg]. Total sales: With mortgage purchase applications down 10% from last year, and the percentage of cash buyers down as well, it's hard to see how total sales could have been anything but lower [Mosler].
Scotland
Ripple effects continue. A thumbsucker from [The Diplomat]:
For Scottish people, patriotism doesn't mean loving the ruling party, the government, or the [surely "a"?] leader. What's more, patriotism doesn't mean valuing territorial unity. Instead, patriotism means loving the soil beneath your feet and those who live upon it, yourself most of all. Although the earlier Crimea referendum was more complicated, the Crimean people voted to leave Ukraine and join Russia for similar reasons. Their decision cannot be separated from the fact that Crimeans believed they personally would be much better off with Russia.

The world's major countries, including America, China, and some large states in Europe and Asia, all have their own versions of the "Scotland problem." Ethnic minorities or remote and underdeveloped regions have rich natural resources but they export these resources [those resources are extracted by the metropolis; fixed it for ya], playing a supporting role to the unified state according to the tradition of patriotism. If there is some resentment over this, the government can suppress it through charges of opposing the government or advancing separatism.
Sure, sure, the soil, but how about the mycelial mat?
Many Scots think that "life would be easier without the entanglements that seem to them just the afterlife of an empire that has really ceased to exist" [HBR]. And now the Tories are going for English home rule [Telegraph].
A previous attempt at Federalism in the United Kingdom, when King James tried to replace Scotland's prayer book [Atlantic].
Catalonia to call self-rule vote — a non-binding referendum — 'this week' [The Local].
Chinese give Uighur economics professor Ilham Tohti a life sentence for separatism [Reuters].
And ahem.
News of the Wired
* * *
Readers, feel free to contact me with (a) links, and even better (b) sources I should curate regularly, and (c) to find out how to send me images of plants. Vegetables are fine! Fungi are deemed to be honorary plants! See the previous Water Cooler (with plant) here. And here's today's plant (diptherio):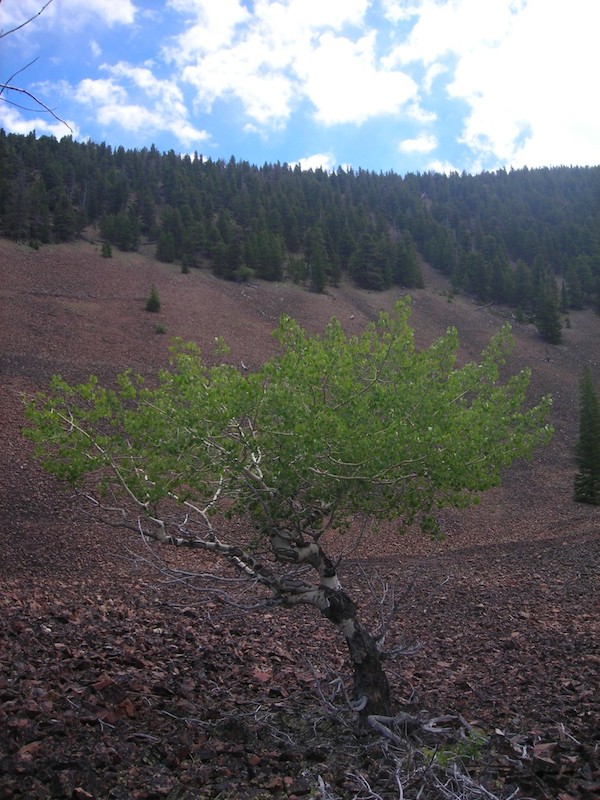 If you enjoyed Water Cooler, please consider tipping and click the hat:
Talk amongst yourselves!