Responsible Man Sets Aside Small Portion Of Every Paycheck For Bank To Gamble With Onion
Lockheed Martin claims "technological breakthrough" in compact fusion ars technica (Chuck L)
Ebola
Hong Kong
Hong Kong Protesters Are Digging In Foreign Policy
China's Banks Are Getting Ready For A Debt Implosion Reuters
World braces as deflation tremors hit Eurozone bond markets Ambrose Evans-Prtichard, Telegraph
Has the Greece Success Story bubble burst? Yanis Varoufakis
Venezuela Gains a Seat on the UN Security Council Just Security
Saudi Arabia tests US ties with oil price Financial Times
Ukraine
Unfreezing Ukraine and the Bosnian endgame FT Alphaville. "There was a war, and Ukraine lost."
Syraqistan
The War Nerd: Nobody could have predicted Islamic State's retreat from Kobane (except me) Pando

Syria: Arming Insurgents Probably Achieved Its Real Aim Moon of Alabama

Iran Threatens to Chase Terrorists in Pakistan (Just Like US!) emptywheel
Big Brother is Watching You Watch
F.B.I. Director Hints at Action as Cellphone Data Is Locked New York Times. Theater for the rubes, since the supposedly heinous feature is of limited value.

New Zealand Cops Raided Home of Reporter Working on Snowden Documents Glenn Greenwald, Intercept
Chris Christie: New Jersey Bill Challenges Governor's Subsidies To GOP Donors David Sirota, International Business Times. This scandal is just not going away.
Joe Biden's son Hunter thrown out of navy over cocaine Guardian. As Richard Smith blandly puts it: "Some Biden transparency."
How To Stop Deliberate Fouling of Aquifers by Frackers Ian Welsh
Whither Markets?
Class Warfare
The economic value of misbehavior Tyler Cowen. Is this rationalizing the status quo?
Antidote du jour. A dwarf Japanese flying squirrel (Richard Smith):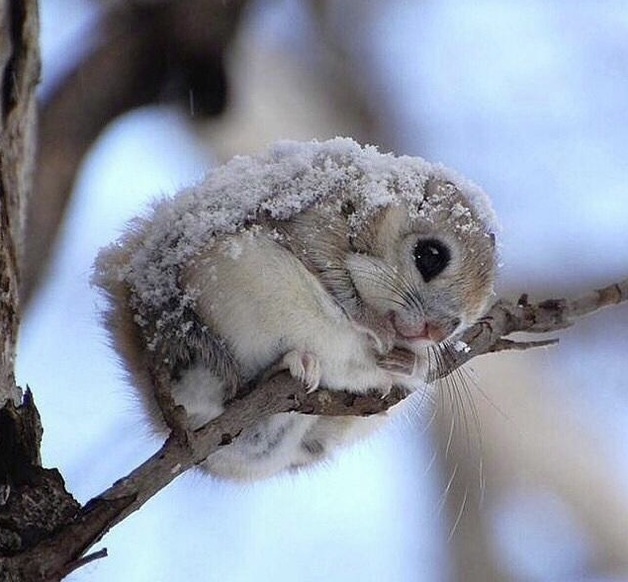 See yesterday's Links and Antidote du Jour here.