The truth about sharks: Far from being 'killing machines', they have personalities, best friends and an exceptional capacity for learning Independent
How Humans Learn to Communicate With Their Eyes WSJ
Here's Proof Pigs Actually Do Fly (Almost)  ABC. Kids are bad enough. But emotional support animals?
Just Released: Household Debt Balances Increase as Deleveraging Period Concludes Liberty Street
Why cratering oil may not crush shale producers Online WSJ
Market rout as oil slide rocks energy groups FT
Inside OPEC room, Naimi declares price war on U.S. shale oil Reuters
Leonard Grunstein: Sell city assets to ease fiscal woes Crains New York Business (furzy mouse). Ka-ching!
2014 Holiday Shopping Guide for the Weather and Climate Change Enthusiast Weather Underground
Black Friday
Right-to-carry gun laws linked to increase in violent crime, Stanford research shows Stanford News (furzy mouse)
Ferguson
Darren Wilson Resigns From Ferguson Police Force ABC

On Rooftops of Ferguson, Volunteers — With Guns. Ammosexual vigilantes. What could go wrong?
Colorado man arrested after pointing banana at officers like a gun New York Daily News. "[L]ighten the holiday spirit."
UN Committee Against Torture Calls Out Chicago Police for Brutality, 'Excessive Use of Force' FDL
How Police Unions Stopped Congress From 'Militarization' Reform Bloomberg. 1033 reform falls off the radar.
Race inequality between US Whites and African-Americans by the Numbers (Again) Juan Cole
ObamaCare
The Dismantling of Medicaid In These Times

Exclusive: U.S. CEOs threaten to pull tacit Obamacare support over 'wellness' spat Reuters

Suit on Health Law Puts Focus on Funding Powers New York Times

Medicare's Chronic Care Management Payment — Payment Reform for Primary Care NEJM. EHRs, 20% co-insurance, missing crucial details on care plans, including no dedicated functions in current EHRs. 2015 launch.

I'm Pretty Thankful This Year. Here's Why. Kevin Drum, Mother Jones:

And one more thing: health care is suddenly a lot more real to me than ever before. Sure, I've always favored universal health care as a policy position. But now? It's all I can do to wonder why anyone, no matter how principled their beliefs, would want to deny the kind of care I've gotten to even a single person. Not grudging, bare-bones care that's an endless nightmare of stress and bill collectors. Decent, generous care that the richest country in the richest era in human history can easily afford.

As I keep saying: I'm happy that some poeple get lucky under ObamaCare. Why shouldn't everyone?
CDC: Vast majority of HIV-positive people lacking treatment The Hill
Big Brother Is Watching You Watch
Germany signs no-spy deal with BlackBerry after NSA phone tapping New York Daily News

Talking to James Risen About Pay Any Price, the War on Terror and Press Freedoms The Intercept
Ukraine
'We have no homeland': Ukraine dissolves as exiles flee Globe and Mail

How Russia outmanoeuvred the west in Ukrainian finance FT

West struggles with Russia's 'ambiguous warfare' tactics Reuters
Syraqistan
More U.S. dishonesty The Daily Star.  "Does anyone really believe …  there is no tactical or strategic coordination between Washington and Damascus?"

Obama Falsely Claims Human Rights Law Does Not Apply To Syrian Mercenary Training  Moon of Alabama

Islamists come out on top in new effort to unify Syrian rebel groups McClatchy
Hosni Mubarak: Egypt court drops charges over 2011 uprising deaths BBC. Court erupts in cheers.
Q&A: The Mubarak trial verdict – What just happened? Mada Masr
Thousands gather in Tahrir Square to protest Mubarak's verdict Daily News Egypt
Umbrella Movement Tents Population Census Google Maps. 2,235 tents at Admiralty
Election Day in the Bolivian Highlands: Local Democracy, Amidst the Contradictions NACLA
Class Warfare
Black Friday brawl videos are how rich people shame the poor WaPo

The American Dream Is an Illusion Foreign Affairs

Falling The Hedgehog Review
The Science of Hate in College Football WSJ
U-Va.'s entrenched fraternity culture at tipping point WaPo. Block that metaphor, but good article.
The Excrement Experiment New Yorker
How transparency met total corruption and they beat Napoleon The Yorkshire Ranter
"Everything is problematic" McGill Daily (MR)
Friday lay day – real resources are available but not used, why? Bill Mitchell. With Burning Spear bonus track.
Hallelujah chorus flash mob Suburban Guerilla. "Yes, I know it's Macy's. But I'll call it Wanamaker's until I'm dead."
Antidote du jour: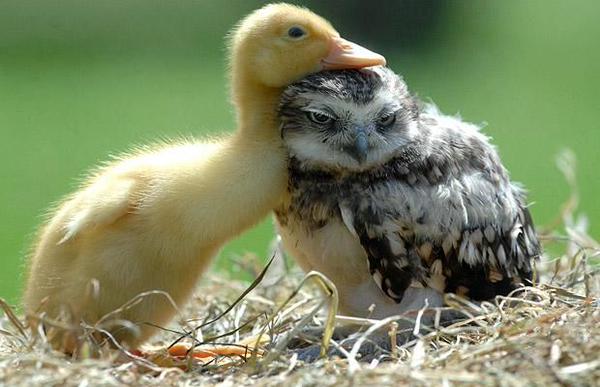 See yesterday's Links and Antidote du Jour here.