Dog head-turning shows they do understand what you say New Scientist. Well, I don't see how they could play poker otherwise.
Will Purr for Treats: How Cats Became Domesticated Live Science
Researchers find strategy to sloppiness of dogs' drinking San Francisco Chronicle
more seriously worrisome releases today Warren Mosler. And then there's the dog's breakfast…
Oil price fall starts to weigh on banks FT
At OPEC Meeting, Saudi Arabia Stares Down Texas and North Dakota Businessweek. Handy map.
Exclusive: U.S. prosecutors to interview London FX traders – sources Reuters
HSBC, Goldman Rigged Metals' Prices for Years, Suit Says  Bloomberg. And Standard Bank and BASF.
Dutch move 122 tons of gold out of US AP (furzy mouse)
Honda admits under-reporting serious U.S. accidents since 2003 Reuters (furzy mouse)
State Unemployment Map Goes Monochrome for October 2014 Economic Populist. Handy map of labor force participation rate by state.
Ferguson
Cleveland video shows police shot boy within seconds Reuters. Imagine a busy Ferguson peaceful protester coming home and checking the news for the first time in days.
Who Will Save the Democratic Party From Itself? New York Times. How many light bulbs does it take to change a Democrat? One. But the Democrat has to want to be changed.
Is tourism in Haiti inherently exploitative? mathbabe
ObamaCare
Obamacare, coming to a mall near you Politico

U.S. government says 462,125 people signed up for 2015 Obamacare plans Reuters

Obamacare visualization: Company makes interactive map showing insurance prices AP

Too rich for Medicaid but too poor for a health care subsidy? Consumer Reports. What happens if you are in a non-Medicaid state, were in the ObamaCare bracket last year, but this year have fallen beneath it, such that your income is now under the Federal Poverty Limit, and so you are eligible neither for ObamaCare (with subsidy) or Medicaid?

One strategy, which seems to be perfectly legal, is to do nothing and just allow your current coverage to auto-renew, at the same subsidy level. That's an option for anyone who received tax credits to buy Marketplace coverage in 2014.

"Seems" to be "perfectly" legal? Isn't this the sort of critical, life-altering issue that Consumer Reports is supposed to provide authoritative advice on, as opposed to letting consumers, while purchasing an extremely expensive and opaque product, throw up their hands in despair and guess?
The Italian left should hang their heads in shame Bill Mitchell
Ukraine
East Asian waters to be US aircraft carrier-free for a time Nikkei Asian Review
US-Japan Defense Guidelines Likely to Be Delayed The Diplomat
Xi Risks Silk Road Backlash to Remake China Center of World Bloomberg
Everything You Know About Clausewitz Is Wrong The Diplomat
After the crisis, the nation state strikes back FT
Dr. Strangelove's Advice to U.S. and Russian Nuclear Planners Foreign Policy
The Downside of Securitizing the Ebola Virus CFR
Class Warfare
The Tech Worker Shortage Doesn't Really Exist Businessweek. Finally somebody says this. Too bad Obama caved to Silicon Valley oligarchs price-fixing the labor market in his Executive Order on immigration, then.

Cheap energy is the new cheap labour FT

Uberdystopian: the surge-priced nightmare future Boing Boing. Because markets.
What the hell Uber? Uncool bro. Joe's Security Blog. Losing patience with bros, but interesting exegesis of the code.
The Creepy New Wave of the Internet New York Review of Books
When People Looked Forward to Eating Airport Food City Labs
United Nations Calls for an End to Industrialized Farming Truthout
Jean Braucher, In Memoriam Credit Slips
A common brain network links development, aging, and vulnerability to disease PNAS
What If We're Wrong About Depression? New York Times, because it's that time of year! Here's the original paper. Way, way cool. If correct, major paradigm shift (in the formal, Kuhnian sense of the word).
Antidote du jour (via):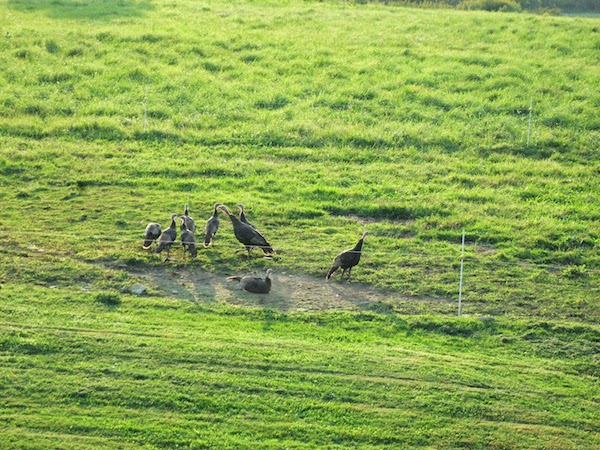 See yesterday's Links and Antidote du Jour here.
Happy Thanksgiving, Naked Capitalism readers!