World's deepest fish found: Ghostly snailfish is found lurking 27,000ft below at the bottom of the Pacific's Mariana Trench Daily Mail
Ibuprofen boosts some organisms' life spans Science
The Cold-Medicine Racket Atlantic. The magic of the marketplace!
Chicago Mayor Rahm Emanuel Continues Getting Cash From Firms Managing Chicago Pension Money David Sirota, International Business Times
Volcker lambasts Wall Street lobbying FT
Bitcoin backer gets two years prison for illicit transfers Reuters. Yves: Prosecution futures.
Guest Contribution: "Why Are So Many Commodity Prices Down in the US… Yet Up in Europe?" Econbrowser
A Brave New World Credit Writedowns
UBS raises single-aisle production gap concern in lower oil price analysis Leeham News and Comment
Déjà Vu All Over Again The Archdruid Report. "Demand destruction" seems to have wide application.
Markets will win game of chicken with Fed FT. "Every time it seems that we are finally drawing to an end of easy money, something (or things) in the world go wrong." That's not a bug. It's a feature.
Cuba not returning to capitalism despite U.S. deal: Castro's daughter Reuters
Big Brother Is Watching You Watch
What Kind of Revolutionary, Exactly, Is Bernie Sanders? Bloomberg
What does Elizabeth Warren want? FT
Congressional Leaders Reject Wall Street's Push for Deregulatory "Trade" Pacts Eyes on Trade
Race relations suddenly a top concern of Americans McClatchy. Elite breathes sigh of relief as "income inequality" goes on the back burner. Hopefully, walking and chewing gum will one day be possible.
Ukraine
Ukraine crisis: Obama orders ban on Crimea trade BBC

On another front Economist. Ukrainian energy and corruption.
Ruble Advances as Cash Crunch From Higher Rates Supports Demand Bloomberg
Putin's Christmas Show The New Yorker
What SYRIZA says about Greece's economy, its debt and the euro  Ekathimerini
Syraqistan
The War Nerd: More proof the US defense industry has nothing to do with defending America Pando Daily. Massive takedown from The War Nerd.
Class Warfare
Man can't challenge $280K tax bill he probably doesn't really owe, Pa. court says Patriot-News (furzy mouse). Philly sends out huge, "made up" delinquency notices to get taxpayers "to induce the targeted taxpayer to contact the city's revenue department."
Message to Booleans: It's an additive world, we just live in it Statistical Modeling, Causal Inference, and Social Science
Open Garden raises $10.8M to build a "Second Internet" — for the people, by the people Pando Daily. A "mesh network."
Podcast links: freed from pixels Abnormal Returns. Interesting straw in the wind….
Our Jury Is In on "Serial" The Marshall Project
Colbert's pitch-perfect finale: "Stephen Colbert" breaks character at last Salon. The perfect kayfabe master.
The Troll Hunters MIT Technology Review
Writing Machines LRB. On realism and the real.
Mandy Rice-Davies, Profumo affair model, dies aged 70 Guardian (JL). "Well, he would, wouldn't he?"
Why you should SHAKE your bottle of bubbly to stop it overflowing: Actually decreases the pressure, say French boffins Daily Mail.
Antidote du jour: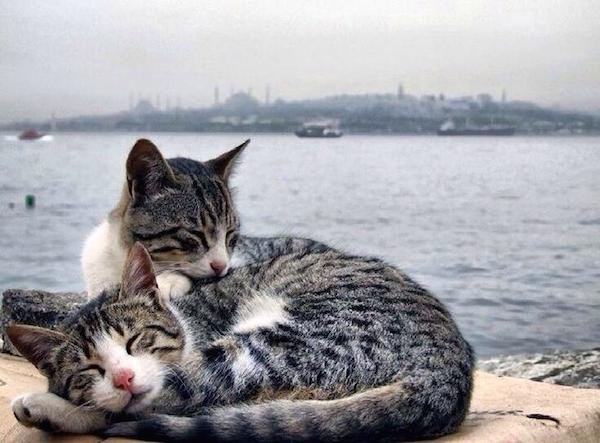 See yesterday's Links and Antidote du Jour here.