By Lambert Strether of Corrente
Lambert here: Oopsie. That's 13:55, not 15:55. Sorry.
2016
Three things about the Clinton campaign: Personnel are drawn from Obama's 2008 and 2012 campaigns, not from the Clinton 2008 campaign; Clinton won't be challenged in the primaries; 2016 is the year of the retread [NBC].
Republicans already doing Clinton oppo in Arkansas [Bloomberg]. I would have though Scaife exhausted that seam. Maybe not?
Scott Walker throws his hat near the ring at the RNC winter meeting [Time]. Casts himself as "new, fresh leader." "Bold Ideas from Outside Washington" [Wall Street Journal]. Yeah, but what does he think of Reagan's "sunny optimism"?
Three-quarters of New Jersey residents believe Gov. Chris Christie's accomplishments are minor or non-existent since he first took office [Star-Ledger]. He hugged Obama!
Republican National Convention Date: July 18-21, 2016 [WaPo]. Oh joy, oh rapture unforeen, the clouded skies are now serene.
Partisan loyalty begins at age 18 [FiveThirtyEight]. Even with the 18-year-olds Obama burned so badly?
SOTU
SOTU rollout: "White House Proposal Would Encourage Public-Private Infrastructure Projects" [Wall Street Journal]. Yeah, heaven forfend there should be any projects that are just plain public.
Drinking contest: How many times will Obama say "jobs"? [National Journal].
Hog castrator Jodi Ernst to deliver Republican response [Weekly Standard].
The Hill
Strange bedfellows on civil forfeiture [The Marshall Project].
Herd on the Street
The first time a major nation's 10-year bond yield has turned negative at least as far back as the 1980s. "Unprecedented in modern financial history" [FT, "Swiss 10-year debt yields turn negative"]
Swiss stocks tank, and everybody wants safe-harbor German debt [WSJ, "Swiss Stocks Continue to Slide"].
If you shorted the Swiss franc, you're in trouble [Reuters]. Apparently $3.5 billion did. But surely that's not much?
Heaviest blows dealt to FX traders with small-scale retail clients [Reuters].
"Utmost determination" [Bloomberg]. Snicker.
Grexit?
Requests for a total of €5bn in emergency liquidity assistance (ELA) from the ECB were made by Alpha Bank and Eurobank, the smallest of Greece's "big four" lenders [FT, "Two Greek banks seek emergency funds from ECB"].
SYRIZA MP Candidate and Levy Institute scholar Rania Antonopoulos: Responding to the Unemployment Crisis in Greece [YouTube].
Charlie Hebdo
"Charlie Hebdo's biggest problem isn't racism, it's punching down" [Vox]. Ding! Good article includes close reading of Charlie Hebdo covers.
Charlie Hebdo's latest cover isn't objectionable; it's brave and touching [NOW].
Hysterical wankery at Duke from Franklin Graham [The Atlantic]. And, naturally, successful, backed as it was by threats of violence.
Black Injustice Tipping Point
Role of Twitter in Ferguson [Vox]. Partly true, partly triumphalism, in that the tweets (I would argue) conceal on the ground (organizing) as much as they reveal (tweet-worthy episodes), and partly the age-old process of elevating black spokespersons. All that said, these processes IMNSHO operate with far less virulence than normal in the #BlackLivesMatter movement.
St Louis cops blame shootings on protesters [Buzzfeed]. One, deploy the force to beat down and jail non-violent protesters. Two, collect the OT. Three, fund the court system with fines and the bail money. Four, whine. The problem is right there at step one.
Oakland activists chain themselves together and block the Federal Building [San Francisco Chronicle]. Slogan: "Third World for Black Power." What does that mean?
One third of Americans believe police lie routinely [Reuters].
Big Brother Is Watching You Watch
"Were Gitmo Murders Covered Up As Suicides? – Interview with Joseph Hickman" [YouTube]. From Army Staff Sergeant Joseph Hickman, who was on duty that night at Camp Delta.
Jimmy Carter: Surveillance has "gone too far" [HuffPo].
"I have felt that my own communications were probably monitored," Carter said. "And when I want to communicate with a foreign leader privately, I type or write the letter myself, put it in the post office and mail it."
Fair enough, but Carter thinks they're not opening his mail?
Stats Watch
Consumer Price Index, December 2014: Falls 0.4%, matching expectations, for largest drop since 2008 [Bloomberg]. Gasoline dropped 9.4 percent (!). "Excluding food and energy, consumer price inflation slowed to unchanged."
Industrial production, December 2014: "After discounting the heavily volatile utilities component, manufacturing continues recent improvement" [Bloomberg].
Consumer sentiment, January 2015: Expectations "surge," on gasoline. "Gains underway in the labor market are giving consumers a new confidence that sooner or later will be reflected in consumer spending" [Bloomberg].
Corruption
Navy contractor Leonard Glenn Francis pleaded guilty Thursday to running a decade-long bribery scheme that bilked taxpayers of tens of millions of dollars and involved payoffs to "scores" of U.S. Navy officials, who were plied with more than $500,000 in cash [McClatchy]. What trivial amounts of money. Was Francis just another small fish?
Probe finds NYC jail guards hired despite arrests, gang ties [AP]. It actually gets better:
[Application investigators] were also reliant on an applicant evaluation scale of 1 to 5 despite no clear understanding of whether a '1' or a '5' was the best score. Thus, the report found, 90 percent of applicants received a meaningless '3' on the scale.
That's awesome. It's like a double-reverse literacy test.
ObamaCare
"Tell Us About Your Experience With the Affordable Care Act," with handy online form! [WSJ]. Based on comments on our ObamaCare posts, plenty of NC readers will be happy to share….
Marilyn Tavenner steps down as head of CMS [HuffPo]. And nobody, not one person, lost their job or was even disciplined over the launch debacle.
Republicans shifting tactics from outright repeal to incremental changes [The Hill].
Aetna CEO seeking "grand bargain" between parties if King v. Burwell goes against the administration [Talking Points Memo]. Well, that makes sense. After all, the insurance companies wrote the legislation in the first place.
Class Warfare
"A student at one of America's most selective colleges is 14 times more likely to be from a high-income family than from a low-income one" [Bloomberg].
Why North Dakota has the highest worker fatality rate in the nation [Al Jazeera].
News of the Wired
* * *
Readers, feel free to contact me with (a) links, and even better (b) sources I should curate regularly, and (c) to find out how to send me images of plants. Vegetables are fine! Fungi are deemed to be honorary plants! See the previous Water Cooler (with plant) here. And here's today's plant: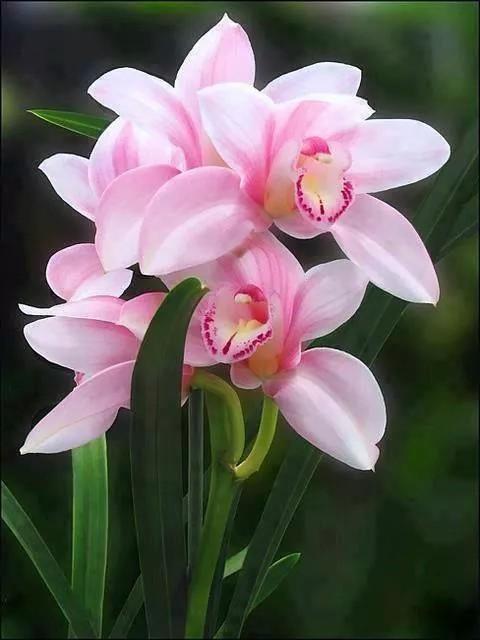 If you enjoy Water Cooler, please consider tipping and click the hat:
Talk amongst yourselves!