Monkeys can learn to see themselves in the mirror Science Daily
U.S. Stocks End Down for the Week on the Wildest Swings Since 2009 Bloomberg
Investment round table — 2015 prospects FT
The Biggest Looming Source of Inflation: Non-College Educated Men CSEN (Joe Weisenthal).
Self-correcting depression and virtue of deflation FT
Charlie Hebdo
Here's why Mumbai did not burst into communal riots despite Sunday's flashpoint Scroll.in
NYPD Slow: Times Square had 1 million reveling, zero tickets written WaPo. Please remind me what's wrong with the cops only arresting people only when it's "absolutely necessary"? I mean, except for breaking a bunch of over-time rice bowls.
Gun 'hero' George Zimmerman ordered to surrender arms after assault Christian Science Monitor
2016
Bernie Sanders opens a new front in the battle for the future of the Democratic Party Vox. Stephanie Kelton's appointment.

A signal of distaste for dynasties bodes ill for Bush, Clinton WaPo

Progressives Seek Control Of The Democratic Party Talking Points Memo. The problem, here, is that most of these "progressives" were 200% for Obama in 2008 – 2009, when the most damaging policies of the Obama administration were all put in place, and the House Progressive Caucus has been notoriously ineffective for years. There's a track record here, and it's not pretty.

Start Paying Attention: What's Happening Now in G.O.P. Matters for 2016 NYT. The "invisible primary."
Keystone Pipeline's Nebraska Path Cleared as Congress Votes Bloomberg
Lessons from Vermont Jacobin
Big Brother Is Watching You Watch
In Colorado, Legal Pot Fails to Meet Predictions of Supporters, Critics WSJ
Class Warfare
Family ties that bind: Having the right surname sets you up for life Springer (gonxomarx). ICYMI.

The hidden cost of being an Uber driver and why fare cuts really do hit their bottom line Pando. In the language of Uber more miles mean wage cuts and sharing means taking, that is plain.
Where the Pivot Went Wrong – And How To Fix It CFR
Chinese passengers yank open moving plane's emergency doors after row with pilot South China Morning Post
Protesters decry bus and subways fare hikes in Brazil AP. Not large, but Free Pass movement, which started the 2013 protests.
NOAA Reduces Odds of El Niño Conditions This Winter Weather Underground
One Extra Second In 2015 Could Break The Internet HuffPo.
Tech world feels its way through the dark in internet of things FT. "Pricing would be negotiated in the background, machine-to-machine." Do I get a better price if I have a more stupid phone? That's how it works in the travel industry.
The Demands Thedemands.org. Demands!
Antidote du jour: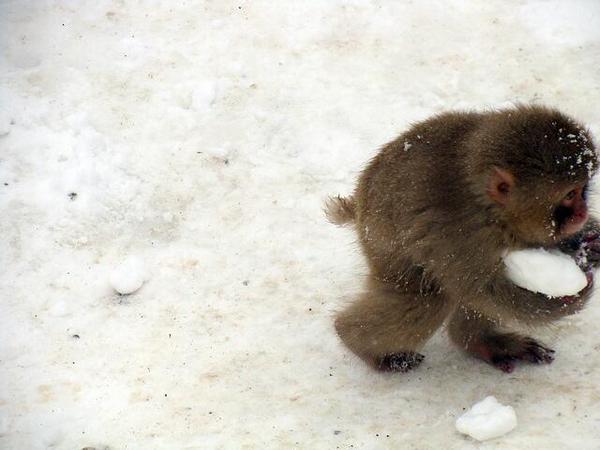 See yesterday's Links and Antidote du Jour here.