Selfie sticks are now banned at the Smithsonian Business Insider
"Patient" is History Tim Duy's Fed Watch
Bankruptcy Filings Down Again 10.1% in February 2015 Credit Slips
US economy: Digging in for the downturn FT. In the oil patch.
The end is not nigh The Economist. "No other country is ready to challenge America's dominant global position."
Will Tesla Ever Make Money? Bloomberg
Why the west loves a kleptocrat FT
Europe, The Morally Bankrupt Union Automatic Earth
Grexit?
Eurogroup head responds positively to new Greek letter: government Reuters

Greece must reform and forget Syriza's 'false promises:' ECB's Coene Reuters. One might almost think the ECB was the sovereign, not Greece.

Is the IMF About to Make Greece an Offer It Can't Refuse? Wolf Street
Gürtel: A Dangerous Spanish Silence The Spain Report. "The Popular Party as an organisation will now officially be tried, not as a suspect prosecuted for a crime but for being a 'profit seeking participant' that benefited from the allegedly criminal fraudulent activities of its three former treasurers."
Austrian state faces 'bad bank' crisis Deutsche Welle
Heta Damage Spreads in Austrian Downgrades, German Losses Bloomberg
German bank PBB's profit drops by 120 million euros due to value adjustment Customs Today
Austria is fast becoming Europe's latest debt nightmare Daily Telegraph. Of course, the Torygraph has priors….
2016
A "PR Pawn" Confounds the Public Relations Burnishing of Texas Health Resources and its CEO Health Care Renewal. Ebola and a market-driven health care system.
Selma
EPA: Illinois oil train derailment threatens Mississippi River McClatchy
Train carrying crude oil derails near Gogama, Ont. CBC. This does seem to keep happening.
Black Injustice Tipping Point
Madison police shoot and kill black teen; protests follow Journal-Sentinel; Mayor Paul Soglin: 'We all deserve to know the facts' in Tony Robinson shooting Wisconsin State Journal. This does seem to keep happening.

How Racism Became Policy in Ferguson Dissent

FOUND: Ferguson Mayor bragged about privatized law enforcement services months before Brown shooting Mark Ames, Pando Daily. Excellent catch on economic violence.
Inexcusable Absences The Marshall Project
Syraqistan
This broken 700-ton generator demonstrates everything that went wrong with the reconstruction of Iraq Business Insider

Canadian killed by friendly Kurdish fire in northern Iraq McClatchy. "Canadian special operators have been among the most aggressive trainers and consultants…."

Yemeni Economy Moves Towards Deterioration and Collapse National Yemen. Seems like the Saudi near abroad is a little more lively than they'd like, these days.
Ukraine Reports First Casualty-Free Day of Conflict in Months Bloomberg
Boris Nemtsov murder: two held "may be hired hitmen" Daily Telegraph
Class Warfare
City-run Internet services still in limbo after FCC vote Center for Public Integrity. If the Internet is regulated like a public utility, then it makes sense for municipalities to run it, right?
Fridge caught sending spam emails in botnet attack CNET. In the Interent of Things, there will be spam.
In the Future, Robots Will Write News That's All About You Wired
Pakistan Cricket: The Good, The Bad And The Brilliant WSJ. "In this case, the game was shortened to 47 overs, with the required run rate calculated using the complicated Duckworth-Lewis method." Come on. Could a robot have written that?
Why America fell out of love with golf WaPo. Too many crooks not letting the amateurs play through?
Like Humans, Apes Make Irrational Economic Decisions The Atlantic
That Way We're All Writing Now Medium
Structures, diagrams, rules, and flows Understanding Society
Antidote du jour: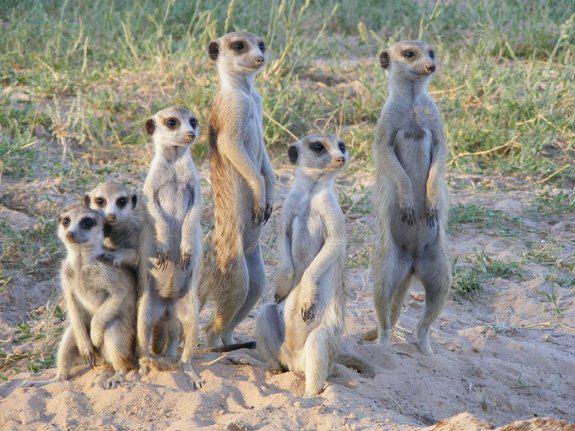 See yesterday's Links and Antidote du Jour here.