We've gotten good readers responses to the idea of a meetup in Paris, so we are on! I think we'll have anywhere from 7 to 15 people attending. At past meetups, everyone has seemed to enjoy conversing with other NC readers, so I expect a good time will be had by all.
The venue is:
Villa Maillot
143 Avenue de Malakoff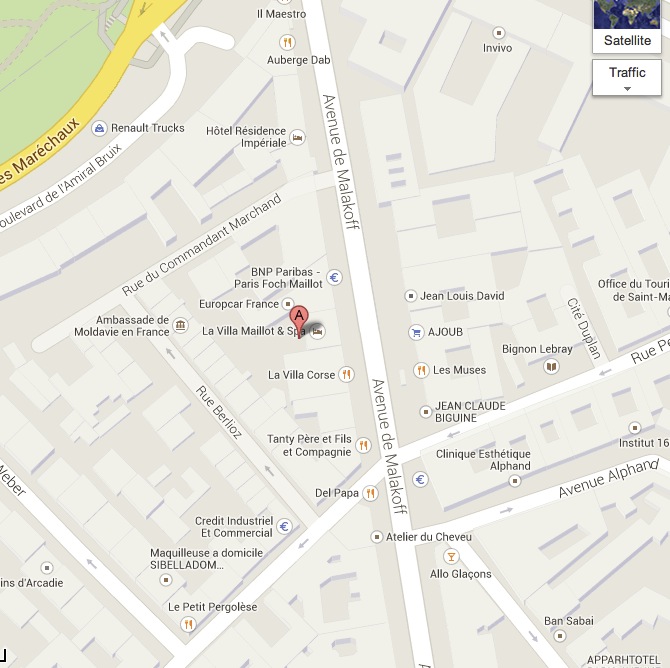 Reader Roy P described it as: "a small hotel with a very quiet and civilized bar that is never crowded." I know some readers wanted to go to a 'hood that was more oriented to Parisians than tourists, but that would mean I'd get there later, plus a place that was a local fixture would almost certainly be busy on a Friday, and hence not so hot for a group to try to corner a section and mingle.
I'll be at the Institute for New Economic Thinking conference that day. The session ends at 5:00 PM and INET runs busses from the OECD back to the hotel (yes, there is the subway, but I am warned it's not hard to get lost going from the OECD to the station).
So let's make the time 6:00 PM, with the caveat that I might be a few minutes late if my logistical luck is off.
Looking forward to meeting you and getting a better fix on French and European politics!