Remains of sea creature washed up in Far East Siberian Times
Is the Himalayan Yeti a real animal? BBC (furzy mouse)
Stop the Faroe Island Whale Slaughter Care2. Ooh this is vile. Please sign.
Uber Better Rethink Posting Bail For Their Jailed French Executives DealBreaker
Worker Crushed to Death by Robot in Volkswagen Plant Gawker
Scores killed as militants attack Egyptian troops in Sinai Thailand Forum
Thailand beach murders: Men accused of killing Brit backpackers plead with victims' families for justice Mirror Online
Inca Road: The ancient highway that created an empire BBC (furzy mouse)
Naira Tumbles on Parallel Market After Nigeria Extends Curbs Bloomberg
The concept of 'one Europe' under threat from austerity Bill Mitchell (furzy mouse)
Europe's US imported nightmare Bill Mitchell
Grexit?
My big fat greek debt crisis New.com.au (IsabelPS). A must watch. A talk with an Athens cabdriver who grew up in Australia.
IMF's Lagarde says Greece must reform before debt relief Reuters
Mixed Messages and No Progress in Greek Crisis New York Times. Key section:
"Germany is essentially the hegemon in Europe, but it does not like being seen as running the show," said Charles Grant, the director of the Center for European Reform, a research group in London. And, unlike Syriza, it works hard to lobby support from other countries. Greece's left-wing government, Mr. Grant added, has itself strengthened Germany's hand in pushing for austerity by "behaving so appallingly" that it alienated countries like France and Italy that were initially more sympathetic to Greek arguments in favor of debt relief and a relaxing of demands for budget cuts.
Two citizens appeal at Greece's top court against Referendum (reasoning, ballot question) Keep Talking Greece
Greece's Downfall and Redemption Information Clearing House
Why we recommend a NO in the referendum – in 6 short bullet points Yanis Varoufakis
The 'Demerging' Greek Economy Bloomberg. Some informative charts. Key section:
Nicholas Economides, an economics professor at New York University's Stern School of Business, thinks a process has begun that will be hard to stop. If the European Central Bank stops subsidizing Greek banks, Greece will quickly be forced to print its own money or IOUs to pay wages. When it does, devaluation will shrink domestic demand by as much as 50 percent within weeks, he says, making the previous 25 percent loss of GDP over five years seem gentle.
Crowdfunding for Greece (Eleni)
YANIS VAROUFAKIS: If Greece votes 'Yes' on Sunday, I'll no longer be finance minister Business Insider
Greece's Referendum: The Price of Five Years of Cowardice Der Spiegel
The Hard Line on Greece New York Times. Swedish Lex: "Not good when Geithner comes across as the soft and reasonable person."
Europe Wants to Punish Greece With Exit Clive Crook, Bloomberg. I'm not sure re the wanting Greece to exit, but they clearly do want to punish Greece (as in keeping it on a choke chain in the Eurozone would punish it plenty too), and the takedown of the Juncker speech is spot on.
Tsipras urges Greeks to defy creditors' 'blackmail' Financial Times. Note that this comes as Greece is seeking a €29.1 billion "third bailout". Polls all over the map but now prevailing towards "no" (one did show "yes" ahead), with the "no" margin falling over recent days.
Syraqistan
UN: World should be ashamed at failure to end Syria conflict Associated Press (furzy mouse)

The allure of ISIS resembles that of Tolkien Aeon

Afghan court quashes Farkhunda mob killing death sentences BBC
Big Brother is Watching You Watch
WikiLeaks Reveals List of German Officials Spied Upon by NSA, Confirms Merkel Had Calls Intercepted Kevin Gosztola, Firedoglake (furzy mouse)

Fear Alert: US Press Unquestioningly Spread Predictions of ISIS Attacks on July 4th Holiday Firedoglake

The CIA helped sell a mapping startup to Google. Now they won't tell us why Pando
Trade Traitors
TiSA WikiLeaked: Winners & losers of multinational trade deal (margarita)
Imperial Collapse Watch
The True Cost of the War on Terror American Conservative
CNN Trump poll: Why Republicans love Donald Trump. Slate
White House fence steel spikes get greenlight CNN
Bernie Sanders' 10,000-person crowd in Madison biggest of any Candidate so Far Juan Cole (reslic)
Over Easy: Is the Governor of Maine Mentally Ill? Firedoglake
Conservatives Conquer the Export-Import Bank Atlantic (reslic)
Why ending gerrymandering won't solve Congress's problems Washington Post
Jon Stewart had no problem proving Antonin Scalia a dishonest hypocrite Daily Kos
Rieder: Cruz outburst reflects rise of political fact-checking USA Today
Drug Money Laundered by Two Florida Police Agencies, And Stark Corruption at All Levels of Government Kevin Gosztola, Firedoglake (furzy mouse)
New Yorkers to get free Wi-Fi via old phone booths in Google-funded project Guardian
Mt. Zion AME Church in Greeleyville, SC is Currently on Fire Daily Kos
A dire threat to public employees from the Supreme Court Los Angeles Times
The U.S. Is Producing a Record Amount of Milk and Dumping the Leftovers Bloomberg
BILL GROSS: We have yet to be tested Business Insider
License to Launder Miami Herald
US housing stages 'lopsided' recovery CNBC
The World's Most Respected Companies Big Picture
Notifying Potential Claimants in Diocese Chapter 11 Cases Pamela Foohey. Wow, what an intersection. Sexual abuse victims v. bankruptcy court procedures.
Class Warfare
Saudi Prince Alwaleed pledges $32 bn fortune to charity Agence France-Presse

'Poor doors' banned in New York New York Times

Shyp Makes Couriers Employees Before It's Too Big to Change WIRED
Antidote du jour: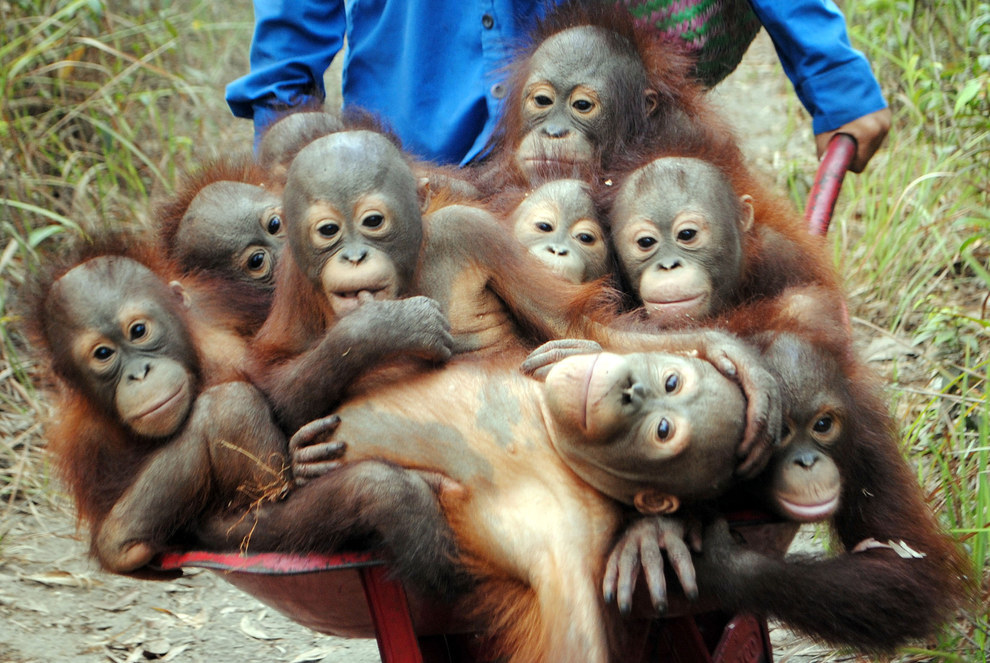 See yesterday's Links and Antidote du Jour here.