Incredible aerial pictures show American and European tectonic plates in Iceland pulling apart leaving 200ft crevices Daily Mail
China Shares Wipe Out All Gains This Year WSJ
Investors Race to Escape Risk in Once-Booming Emerging-Market Bonds NYT. The word "race" in a headline always screams "narrative," but whatever.
U.S. Stock-Index Futures Decline After Steepest Slump Since 2011 Bloomberg
Global Jitters Give U.S. Bonds an Unexpected Boost WSJ
Market turmoil leaves tech sector exposed FT. Hopefully, piratical grifters like Travis Kalanick will be reduced to busking. Or worse.
S&P Bulls Are Betrayed By Their Most Loved Stocks Bloomberg. Even I know you should never fall in love with a stock.
The Fed looks set to make a dangerous mistake Larry Summers, FT
The Fed Has a Theory. Trouble Is, the Proof Is Patchy WSJ
China fears and global growth doubts grip markets Reuters. Then again, Global fears, domestic calm may split week Reuters
China's economic slowdown Econbrowser
Angry investors capture China exchange chief FT. Trouble with "stockpiled minor metals such as indium and bismuth." And the Chinese don't mess around!
When Fast Growing Economies Slow Down: International Evidence and Implications for China NBER (2011).
Swiss Launch Money Laundering Investigation Into 1MDB! Sarawak Report. How $700 million ended up in the personal bank account of the President of Malaysia. I mean, isn't that rather a lot?
"The first key sign that the investigation into 1MDB has been globalised into the hands of other implicated regulatory authorities"
A Bit of a Miracle No More: The Decline of the Labor Share (PDF) Philadelphia Fed, Business Review
Grexit?
The need for honesty in the crisis over Greece Daily Star

Approvals for banking transactions gather pace Ekathimerini

Europe may find itself relying on success of Greece's Tsipras CNBC
French National Front is 'fascist, extremist': German minister Reuters. Shoulda thought of that first, Wolfgang. Bonus points for "mistakes were made" sighting.
More than 5,000 migrants are taken into Serbia in trains laid on by Macedonian authorities after they give up trying to police the border Daily Mail
Europe's Insane Plan to Destroy Migrant Boats Daily Beast
From Calais refugee to millionaire: one man's story Al Jazeera
Syraqistan
Black Injustice Tipping Point
The Short, Hard Life Of Freddie Gray Buzzfeed. Must read, long form. We chain people up and clamp lead shackles on their feet. Then we trip them up. Then we kick them while they're down. Then we yank them up by their chains. Rinse, repeat.

The Black Belt Communists Jacobin
The Myth of the New Orleans School Makeover NYT
There is also growing evidence that the reforms have come at the expense of the city's most disadvantaged children, who often disappear from school entirely and, thus, are no longer included in the data.
So the privatizers jiggered the numbers. I'm shocked.
In Pigtown, neighbors grill out to rebuild vandalized garden Baltimore Sun
2016
The secretary would have known better, the department ­officials say, because she was trained to understand the difference when she was "read in" on procedures to ID and handle classified information by diplomatic-security officials in 2009.

Clinton also went through a so-called "read-off" when she left ­office in 2013. In that debriefing, security officials reminded her of her duty to return all classified documents, including ones in which the classification status is "uncertain," which would have included the e-mails stored on her private server — which she only this month turned over to authorities. The read-off would have included her signing a nondisclosure agreement.
Why come fall, Republicans will need Democrats on Capitol Hill WaPo
Leadership gap hinders federal drought response McClatchy. Democratic weak bench again.
Arkansas Rejects Request for Hindu Statue at Capitol NYT. So here come the Satanists!
Hold On To Your Hats! US Hydropower Agency Dives Into 210 MW Solar Energy Buy For US Navy Clean Technica (PT)
Next Texas Energy Boom: Solar WSJ
Class Warfare
Q&A: Paul Romer on 'Mathiness' and the State of Economics WSJ
Survey: One-Third of Employees Would Sell Corporate Information for the Right Price The State of Security. True, they're a security firm talking their book. But if, as a good neo-liberal, you believe that society is part of the market (and not the market part of society), why not be a rational actor and sell that information? What price would not be right? I'll be gone; you'll be gone.
Jeremy Hunt: NHS bosses face jail over links to drug firms Telegraph. Same incentives as above.
How a hugely overpriced hepatitis drug helped drive up U.S. health spending Los Angeles Times. Same incentives as above.
Cuisine and Empire Remains of the Day
Game of thrones The Economist. Unease in Thailand.
Rise of the citizen scientist Nature
A Brief Guide to The Evolution of Graffiti Short List
I'm now an Estonian e-resident, but I still don't know what to do with it Ars Technica. No passports, unfortunately!
3 days of nerves, tears and joy: U.S. expats lead debate nerds in China Los Angles Times. Awesome!
Antidote du jour: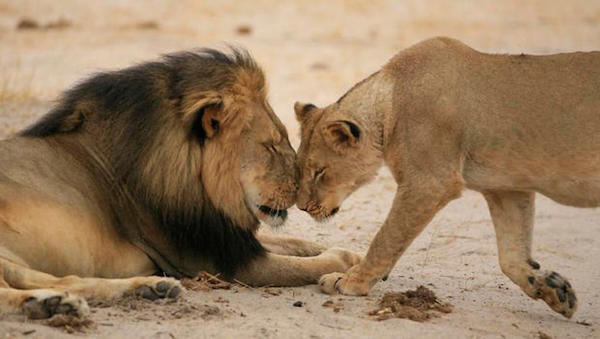 See yesterday's Links and Antidote du Jour here.