Seals Use Their Whiskers to See and Hear The Atlantic
The Cure for Corporate Wrongdoing: Class Actions vs. Individual Prosecutions Jed Rakoff, NYRB
Clever accounting means wrongdoing can offer tax benefits FT
Inside the Secretive Circle That Rules a $14 Trillion Market Bloomberg
Largest U.S. banks face $120 billion shortfall under new rule Reuters
How Muni Bonds 'Yield' 4% in a 2% World WSJ
Arbitration Everywhere, Stacking the Deck of Justice Dealb%k, NYT
These Are the Charts That Scare Wall Street Bloomberg
Al Gore's Plan to Save Capitalism: Does It Make Sense? James Fallows, The Atlantic
U.S. retailers push banks to use PINs on credit cards as confusion reigns Reuters
The Promise and Limits of Postal Banking Credit Slips. What's wrong with bricks and mortar? Even leaving aside the smidgeon of community the built environment can create, bricks and mortar post offices are where you would situate the antennas for free, high-speed community wifi, right?
Study on online charter schools: 'It is literally as if the kid did not go to school for an entire year' WaPo. Oopsie.
High-Profile New York Charter School Kept List of Kids It Wanted to Force Into Quitting Slate. Good stats are easy when you select your population.
Welfare Schools and Psychoanalyzing Education Reformers Matt Bruenig. Interesting to think of ideological conviction as a form of path dependency.
Portugal?
Tsipras shamed by Europe's handling of migrant crisis Times of Malta
Greek Banks Need up to $15.8 Billion to Strengthen Their Capital Base WSJ
Syraqistan
Caribbean dealings stalk Malaysia's 1MDB FT. It seems that the FT is too genteel to mention that the Cayman Islands are located in the Caribbean (and "Caribbean dealings" is 18 precious headline characters, vs. 15 for "Cayman dealings," so WTF?)
I Died When He Proposed 'Tapping Dat EZ-Link Card' Crooked Timber. Wow, Singapore…
'AlDub': A social media phenomenon about love and lip-synching BBC. Watch out, K-Pop!
Diplomatic Dialogue in the Internet Age The Diplomat. It is time to back the tradition of "penned conversations."
Imperial Collapse Watch
Retreat from Range:  The Rise and Fall of Carrier Aviation. With handy charts (PDF) Center for a New American Security. (Joe Lieberman's presence anywhere is a bad sign. From the executive summary:

Today the Navy faces a future in which its increasingly expensive carriers have been rendered ineffective by defensive systems being developed, fielded, and exported by our competitors, but there are paths back to relevance for these symbols of national greatness [eesh] if the Navy makes the right investments. New capabilities in the areas of unmanned systems, stealth, directed energy, and hypersonics could be combined to provide the range required to perform deep strike missions. Experimentation, such as that seen with the X-47B demonstration unmanned combat aerial vehicle, as well as the lessons learned from operating unmanned platforms such as the MQ-9 Reaper over the past decade of conflict, provide an opportunity for the Navy and the nation to move forward with an innovative and revitalized approach to sea power and power projection. Cost curves can be bent [just like in ObamaCare!], and the combination of mass, range, payload capacity, low observability, and persistence — capabilities that emerged as critical during decades of naval air operations — can once again characterize the carrier air wing of the future, ensuring the carrier's relevance for decades to come.

The ka-ching is very obvious, isn't it? That said, and assuming good faith (see, again, the charts), given (a) the lead times to design, specify, and build  such "new capabilities," and (b) the many, many years it takes to dig enough gold out of the earth with which to laboriously and weightily plate American weapons systems, is there reason to think that "we" can seize this "opportunity" to "move forward" [lambert coughs gently] in time?
Google co-founder Brin says some Alphabet business units may soon return to China South China Morning Post
Russia and the Curse of Geography The Atlantic
2016
Binary thinking — right for computers, wrong for the real world FT
This is the key to the perfect password (and it's easy to remember) Short List
Take 5 minutes and up your opsec game with Tor Messenger Ars Technica (Earnest).
"I've looked at clouds from both sides now…" Geographical Imaginations (Re Silc).
"Love is scalable": Poshmark's CEO explains how to grow users by slashing marketing (and the time he was nearly sent to jail) Pando
Loophole-free Bell inequality violation using electron spins separated by 1.3 kilometres Nature and Tangled Up in Entanglement The New Yorker
Do-gooders Harpers
Friday lay day – the tide is turning but there is a long way to travel yet Bill Mitchell. In part, a critique of this article by David Graeber.
Antidote du jour: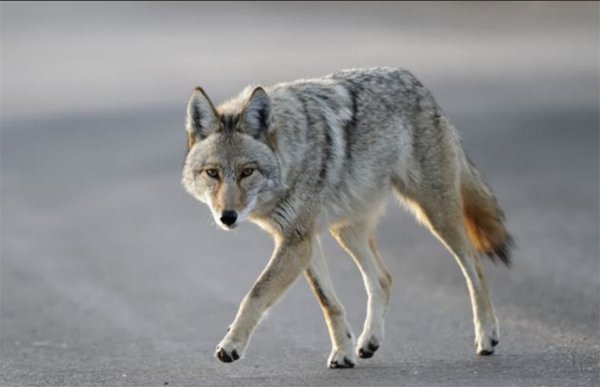 A coywolf.
Bonus antidote, both both Halloween and National Cat Day: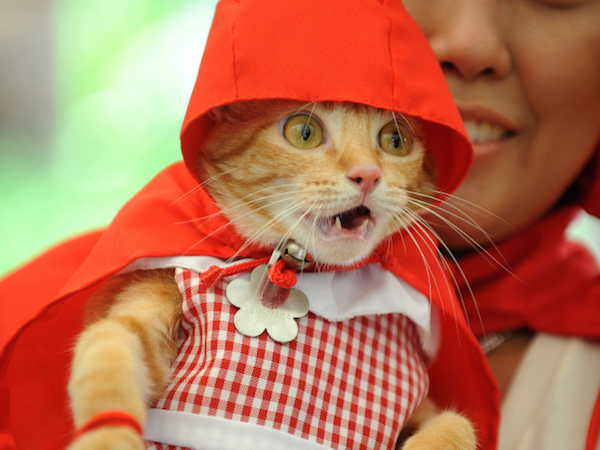 See yesterday's Links and Antidote du Jour here.