Quest hots up for chocolate that doesn't melt when mercury rises FT
How 19 Big-Name Corporations Plan to Make Money Off the Climate Crisis HuffPo
Nature's Warning Signal The Atlantic. "The signal, a phenomenon called 'critical slowing down,' is a lengthening of the time that a system takes to recover from small disturbances
How Did The World Scientific Community Come To Believe That Global Warming Is Happening? Econospeak
Nutanix, Okta, Twilio and Coupa Ready 2016 IPOs Wall Street Journal. Where's Globex? Stupid cutesie algo-generated startup names, just the sort of name a toothily grinning grey-t-shirt-wearing con artist would turn into a logo and print on their business card to prove they're legit. Whatever happened to real corporate names, like "US Steel" or "General Atomics"? And speaking of valuations and the bezzle…
At Theranos, Many Strategies and Snags WSJ. "Snags."
How drug companies are gaming an old law for greater profits NPR
The flawed system that allows companies to make millions off the injured WaPo
End of easy money for mini-refiners splitting U.S. shale? Reuters
In Sweden, a Cash-Free Future Nears NYT
CITE: The $1 billion city that nobody calls home CNN.
The CITE (Center for Innovation, Testing and Evaluation) project is a full-scale model of an ordinary American town. Yet it will be used as a petri dish to develop new technologies that will shape the future of the urban environment. … Without a human population to worry about, the possibilities are endless. Driverless vehicles could be used on responsive roads…
What could go wrong? Yet, in a way, CITE is a perfect mirror of elite thinking, and so I imagine it will do very well. "If only it weren't for that pesky 99%…"
Holidaze
2016 Prediction Roundup
China's planning addiction vs. a free market Japan Times. And quantitative easing isn't central planning?
Former top Chinese official commits suicide after landslide disaster Reuters. Chinese officials more honorable than our own, I guess. Assuming the "fall from a high place" was suicide.
China has made obedience to the State a game Independent
Paranoid: North Korea's computer operating system mirrors its political one Reuters
Syraqistan
2016
Our political future on holiday (part 1) Unqualified Offerings
Got Fascism? Counterpunch
It's official — benefits and high taxes make us all richer, while inequality takes a hammer to a country's growth Independent. Maggie, Ronnie: Take a bow! Along with both legacy parties for the entire neo-liberal dispensation, of course.
Class Warfare
Brazil's Antipoverty Breakthrough Foreign Affairs. Bolsa Família.

Rich, White and Refusing Vaccinations NYT. Makes sense, since they can afford to get their children treated, even as their children infect others who can't. So it's a two-fer, isn't it? If Typhoid Mary had been rich…

The game is completely rigged: The 1 percent has more than ever — and the system is too broken to deal with it Salon. Less repetitious than the headline would suggest.

Can a French Friar End the 21st-Century Slave Trade? Vanity Fair

How the 'Weeping Time' became a lost piece of Georgia history Atlanta Journal-Constitution. A bit stale, but worth a read.
Posse of Mathematicians Bridges Number Theory and Geometry Wired
A Wooden Laser-Cut Topo Map of Portland, ME Shamblog
Sir Terry Pratchett remembered by his daughter, Rhianna Pratchett Guardian
How Bad Are Things? Slate Star Codex
Antidote du jour: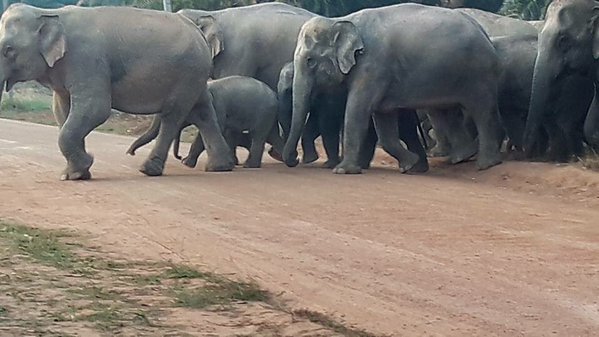 To get to the other side.
See yesterday's Links and Antidote du Jour here.