Joe Medicine Crow, historian, 1913-2016 Financial Times
Shimmering Immaculate Republican Candidate Appears Before GOP Officials Onion (David L)
Squirrels show softer side by adopting orphans, study finds Science Daily (aet)
Angry Mob Kills Dog Thief in Northern Vietnam Saigoneer (resilc)
The lies we tell are more convincing when we need to pee Guardian (Robert M)
Global warming is changing the way the Earth spins on its axis Business Insider
Scientists Set To Drill Into Extinction-Event Crater In Mexico NPR (David L)
Mossack Fonseca
Excellent Panama Papers t-shirt: 'Mossack Fonseca: because taxes are for poor people' Boing Boing (resilc)

Panama papers: Mossack Fonseca offices in El Salvador raided BBC

Offshore tax haven specialist David Marchant unpacks the headline grabbing #PanamaPapers BizNews (Richard Smith)

In 1950s Panama diner, glum offshore lawyers count cost of leak Reuters (Richard Smith)

Have an offshore? Maybe you're feeling indigestion McClatchy. Richard Smith:

Not much so far. Many of the small number of people named don't have Panamanian companies but rather BVI ones etc. However

a) "There are about 3,500 shareholders of offshore companies who list U.S. addresses" These are the ones most likely to turn out actually to be Americans…not guaranteed though.
b) "almost 3,100 companies are tied to offshore professionals based in Miami, New York and other parts of the United States"

It's perhaps a smidge less likely that this lot are fronting Americans. Anyone who wants to put USD in the States could be a candidate; in the past that has included people like Tymoshenko of Ukraine, and lately, as we know, lotsa Brazilians (Miami Herald coverage). Organised crime is another possibility.

It's going to take a while to sort that lot out.

Beyond Panama: USA has become the banking secrecy jurisdiction du jour Common Dreams (Sid S)

My brief career as an Indian Ocean tax pirate Financial Times
How The Oil Crisis Has Impacted Military Spending OilPrice
China?
The Roots and Contours of Worker Rebellion in a Changing China The Bullet (Sid S)

4-star admiral wants to confront China. White House says not so fast Navy Times

China Blocks Economist and Time Websites, Apparently Over Xi Jinping Articles New York Times
Why the eurozone is still headed for total disaster The Week (Sid S)
European Union: Brussels finance chief admits ECB policies are making people poorer Daily Express. EM: "Committing the faux pas of candor."
The Financial Crisis, Austerity And The Drift From The Centre Social Europe (Sid S)
Nuit debout protesters occupy French cities in revolutionary call for change Guardian (gonzomarx). Lambert: "Important! Note the creative tactic of nighttime occupation (good because more working people can participate)."
Refugee Crisis
Afghan refugees trapped in limbo in Greece with nowhere to go USA Today
Grexit?
SYRIZA, The IMF And The EU: Gambling With The Future Of Greece Social Europe. A very good overview both on the current sorry state of the economy and the positions of the key players.

Greece Hopes for Draft Agreement With Creditors But IMF, EU Rift Remains Wall Street Journal
Syraqistan
Big Brother is Watching You Watch
Imperial Collapse Watch
Ex-Abu Ghraib Interrogator: Israelis Trained U.S. to Use "Palestinian Chair" Torture Device Democracy Now!

Rory Fanning, Talking to the Young in a World That Will Never Truly Be "Postwar" TomDispatch
2016
Mercedes diesel owners file new lawsuit in United States Reuters
Tennessee Lawmaker Exiled Because He May Pose A Risk To 'Unsuspecting Women' Huffington Post (jessm)
Oklahoma budget crisis opens door to criminal justice reform Reuters (EM)
Why the Banks Should Be Broken Up Matt Taibbi (Sherry). Wow, even Taibbi thinks Krugman is so off base that it needs to be addressed.
US banks under fire over AGM abstentions Financial Times
Yellen Fires Back on Kashkari's TBTF Assessment American Banker (free registration)
Insurers warned of downgrade risk from US retirement shake-up Financial Times
Millennial Employees Confound Big Banks Wall Street Journal
Growing a Nation Won't Always Grow Its Economy Bloomberg
Class Warfare
Three Chinese restaurants fired their robot workers Business Insider (David L)

China's robot army set to surge Financial Times. Will this be the new form of over-investment, the 21st century version of dot-bomb companies?

Inequality and Aggregate Demand Mark Thoma
Antidote du jour: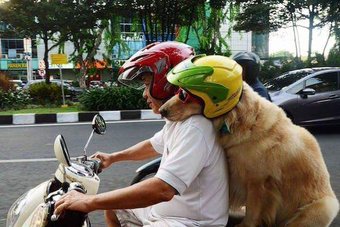 See yesterday's Links and Antidote du Jour here.